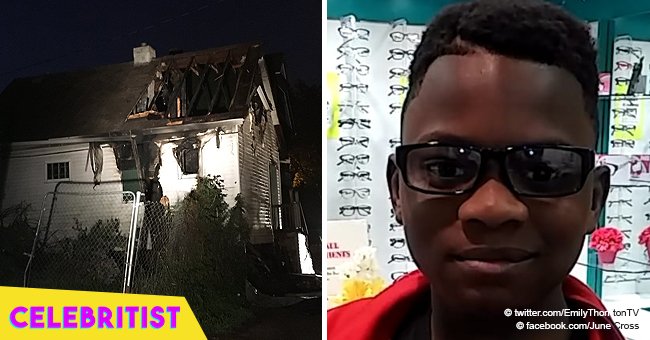 12-year-old boy dies while trying to save little brothers from fire
A 12-year-old boy lost his life after trying to rescue his brothers from their burning house.
Adrian Cross, a 12-year-old boy from Milwaukee died after he went back inside their burning house to save his brothers; he didn't know that they were already safe. According to the Milwaukee Journal Sentinel, six adults and four kids were able to escape a family's burning home last September 24. However, one brave child did a heroic act that cost him his life.
Adrian was trapped in the second floor after he went back in to get his brothers, without knowing that all 10 family members have already been saved. When the firefighters came to know about a child possibly being stuck on the second floor, they pushed to go inside to find him despite experiencing extreme heat at the stairs. As they made it to the second floor, it was too late, and Adrian was pronounced dead at the scene.
June Cross, Adrian's grandmother, posted on social media:
"Last night we lost a Lil brave our grandson Lil Adrian he try to save his Lil brother's in fire that took his life it's hurting the family right now it's just One of that really close to your heart and we know the LORD has Him we love you sweetheart."
In another post, she also said:
"I would like to Thank the Lord for Blessing us with our grandson Lil Adrian our loss is knowing He in your hands Lord are promises is to be able to truly trust in your words and have the faith that it will be alright you Will truly me missed Lil Adrian God has plans for you We Thank you'll for posting comment like much Love Amen."
It is with a heavy heart that any family member has to experience such tragedy that could have been avoided. Although, it is very touching to know that young Adrian died with good intentions and with nothing but love and care for his brothers, even endangering his own life.
Please fill in your e-mail so we can share with you our top stories!