Cardi B officially arrested and charged with assault and reckless endangerment
Cardi B was arrested on Monday morning after turning herself in to the cops regarding a strip club fight. The rapper allegedly assaulted two bartenders and ordered her crew to attack them, causing bodily harm to the women. Cardi will be arraigned on October 29.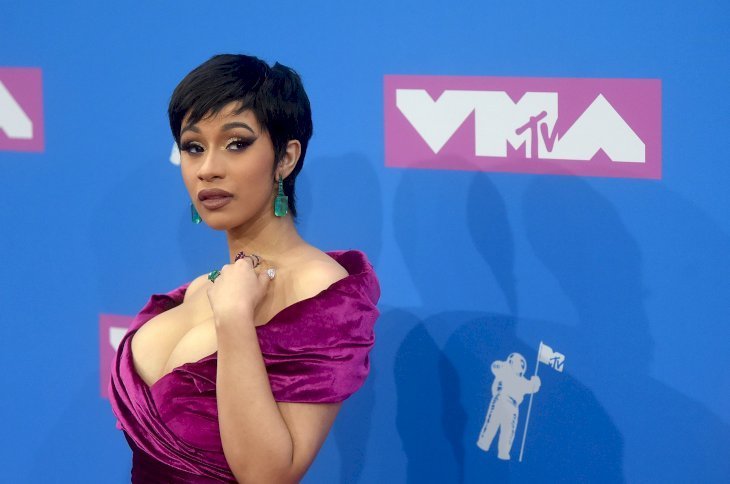 As TMZ reports, Cardi B spent Monday morning at the 109th Precinct in Flushing, where she arrived flanked by bodyguards and wearing a white blouse, khaki pencil skirt, and matching shoes. The 25-year-old turned herself in as part of the investigation of an assault at the Angels Gentlemen's Club on August 29.
The rapper and mother of one was arrested and charged with two misdemeanors, assault, and reckless endangerment. She had a mugshot taken and was fingerprinted, but was later released on a "Best appearance ticket," which means she has to pay a fine. She's set to appear in court on October 29 to be arraigned, but the amount of the fine is still unknown.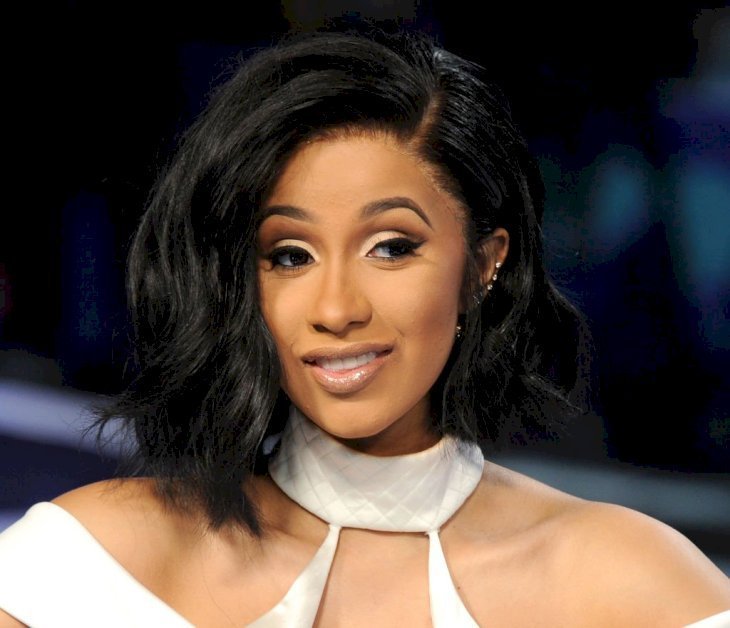 WHAT WENT DOWN ACCORDING TO REPORTS
According to reports, the charges stemmed from allegations that Cardi B ordered some members of her crew to attack two bartender sisters, Jade and Baddie Gi, while they were at the club to see her husband's Offset and his group Migos performance.
The two sisters stated that Cardi had a brawl with Jade as she believes the girl slept with Offset. They also revealed that the multiplatinum-selling rapper had threatened them on several occasions, and on the August 29 incident, she and her crew attacked them by throwing furniture, bottles and a hookah smoking device.
Cardi's lawyer, Jeff Kern, stated on Monday, "We're aware of no evidence that she caused anybody any harm at the club that night. We expect that the matter is going to be resolved expeditiously."
Meanwhile, the defendant's lawyer, Joe Tacopina, said to TMZ:
"She continues to threaten them and clearly thinks her celebrity status is going to get her out of this. But it doesn't matter if her name is Cardi B or Carl B ... if she commits violent assaults, she will be brought to justice."
THE SECOND BRAWL IN LESS THAN TWO MONTHS
Is not the first fight in which Cardi gets involved after giving birth to her first daughter Kulture. The former "Love & Hip Hop: Atlanta" star recently got engaged in a fight with fellow rapper Nicki Minja during a New York Fashion Week event hosted by Harper's Bazaar.
The incident took place on September 7, when Cardi tried to approach Minaj's table but was stopped by security before she could reach her. The rapper was allegedly fuming and wanted to attack Nicki, but when guards stopped her, she took off her shoe and threw it at Minaj.
BE CAREFUL: Cardi B and Nicki Minaj get into physical altercation at New York Fashion Week https://t.co/7W5jD9KeOi pic.twitter.com/eqAycDHhJg

— CBS News (@CBSNews) September 8, 2018
Cardi was then escorted out of the event sporting a huge bump over her eye, and she later took to Instagram to slam Nicki for allegedly spreading lies about her and criticizing her abilities as a mom. Minaj kept her cool after the fight and only addressed it a few days later on her Queen Radio, where, curiously, she discussed the bartenders' attack too.
"You getting girls beat up because of what your man's doing? Who are you angry at, sweetheart? You got these women crying and scared to leave their house." She said. "I have no beef with Offset, but I have to be a voice for these women. This is not about Offset. There are women out here running hurt, running wild. There's a reason why she's doing these things."
Before her arrest, Cardi made her first performance after giving birth on Saturday, when she took the stage at the 2018 Global Citizen Concert in New York City's Central Park.