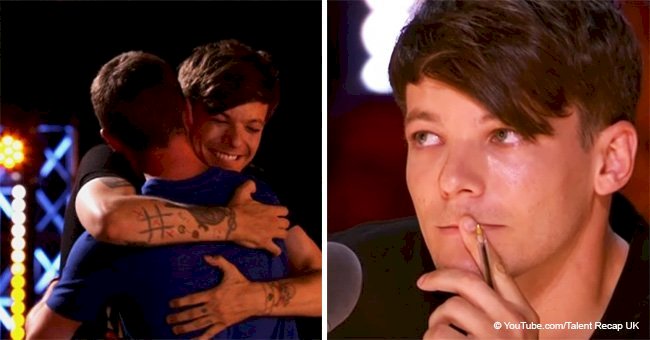 Judge left speechless and crying as the man he sent to rehab conquers hearts with his voice
A young man who quit "X-Factor to go to rehab amazed judges with his brilliant performance.
Anthony Russell was one of the favorites in the 2017 season of the talent contest "The X-Factor." He matched a strong mischievous personality with a unique voice, and the combination had the audience at his feet.
To the dismay of the fans and the judges, halfway through the competition, Russel quit for "personal reasons."
Russel has now returned for the new season of "X-Factor" and the video posted on YouTube/ Talent Recap UK on September 2, 2018, and has garnered over 700,000 views.
"I thought I had a shot at this, I could be someone – and then I started going down a rocky road, making bad choices, the wrong decisions started getting weak. So obviously I started stepping out of the competition myself. I was devastated."
Anthony Russell, YouTube/ Talent Recap UK, September 2, 2018.
"I WANT TO BE SOMEBODY"
Though he proved himself quite a handful, showing for the auditions with two black eyes, Russel's talent outweighed his sometimes erratic behavior and he passed the boot camp portion of the show.
Anthony left but wasn't forgotten by the "X-Factor" crew. Judge Louis Tomlinson contacted Russel through Twitter and offered to help him get into rehab, which he accepted.
RUSSEL IS BACK AND HE NAILED IT
For his return performance, Russel sang a song by Avicii, "Wake Me Up" and the powerful lyrics seemed to be echoing his own recent struggles and passage through the dark days of addiction.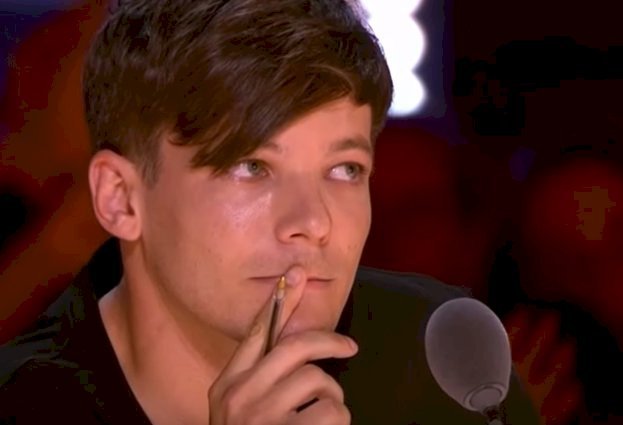 Source: YouTube/Talent Recap UK
LOUIS TOMLINSON WAS IN TEARS
Louis Tomlinson, who is a singer-songwriter and a member of the boy band One Direction, as well as one of the judges of "X-Factor" was in tears, watching the young man he had helped perform brilliantly.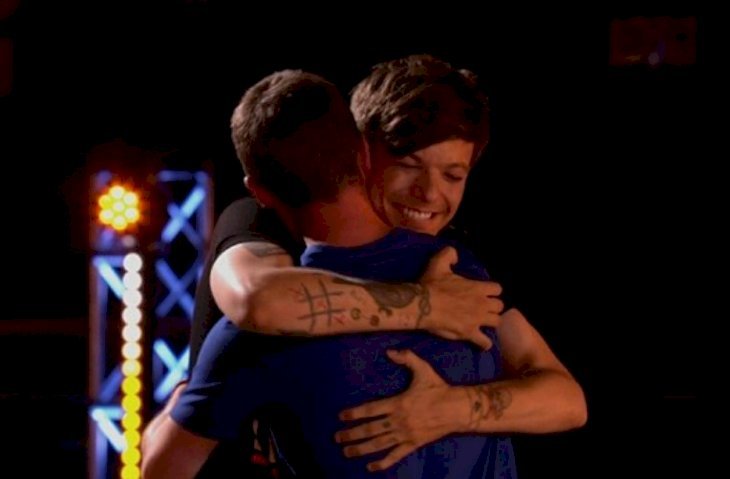 Source: YouTube/Talent Recap UK
AN UNANIMOUS "YES" FROM ALL FOUR JUDGES
At voting time, Tomlinson wanted to withhold, he told Simon Cowell, since he felt he could not be objective, but the music mogul insisted, and Tomlinson voted "YES."
ANOTHER RETURNING SINGER TO RIVAL RUSSEL
Russel may have his work cut out for him if he wants to win this year, because competing against him is a man Simon Cowell rejected 17 years ago.
Danny Tetley had always wanted to be a singer, and 17 years ago he joined the contest "Pop Idol" and saw his dreams shattered when Simon Cowell rejected him.
But Tetley didn't take defeat lying down, and nearly two decades later he came back to "X Factor" to face down Cowell once again, and his best weapon is a superb voice.
The 37-year-old Bradford man performed Jennifer Hudson's "And I'm Telling You I'm Not Going" for the show's opening episode, and he had the audience on its feet - including Simon. He is another man to watch in what promises to be an electrifying season.
Please fill in your e-mail so we can share with you our top stories!