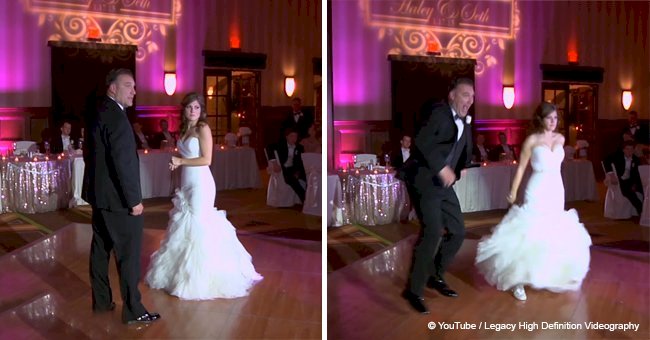 Guests think father-daughter dance is ruined until bride's dad suddenly turns around and jumps
A jazzy father-daughter dance blows away the guests at a wedding.
Hayley planned her single detail of her dream wedding, and one of the highlights - after the ceremony of course - was to be the traditional father/daughter dance she had been dreaming of since she was a little girl.
She stepped out onto the dance floor with her father Bill to the sound of Heartland's "I Loved Her First" and they started to dance, and then something seemed to go wrong. Or did it?
The unfolding surprise was filmed and posted on YouTube/ Legacy High Definition Videography and garnered over 400,000 views.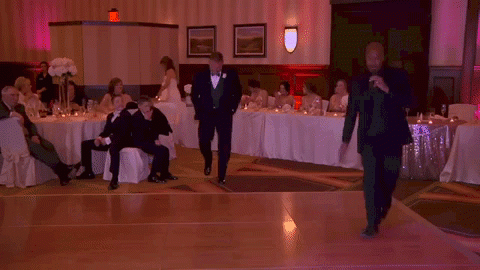 Source: YouTube/ Legacy High Definition Videography
"Let's give her a hand as Hayley shares a dance with the first man she ever fell in love with!"
YouTube/ Legacy High Definition Videography
THE SONG CAME TO AN ABRUPT END AND EVERYONE LOOKED AROUND IN CONFUSION
Hayley and her father stood on the dancefloor looking lost when suddenly the music started again, and Bill turned around with a jump. The song was "Everybody Dance Now" and the two started jiving.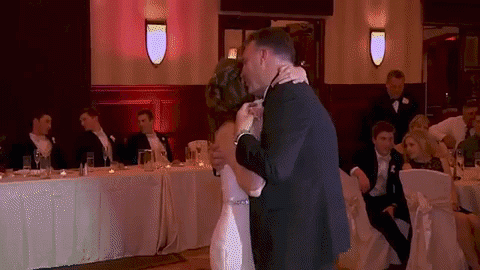 Source: YouTube/ Legacy High Definition Videography
THE GROOM WANTED TO SHOW HIS MOVES
They segued into The Sugarhill Gang's "Apache (Jump On It)" with a perfectly coordinated choreography, then the groom jumped in to show off some of his moves. The dance ended with a return to the Heartland hit with Hayley and Bill finishing off their dance in the time-honored tradition.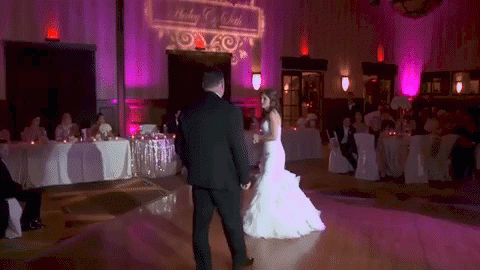 Source: YouTube/ Legacy High Definition Videography
"I PRAYED THAT SHE'D FIND YOU SOMEDAY/ BUT IT'S STILL HARD TO GIVE HER AWAY"
Hayley's choice "I Loved Her First By" the country/pop group Heartland, is currently one of the most popular songs for father/daughter wedding dances.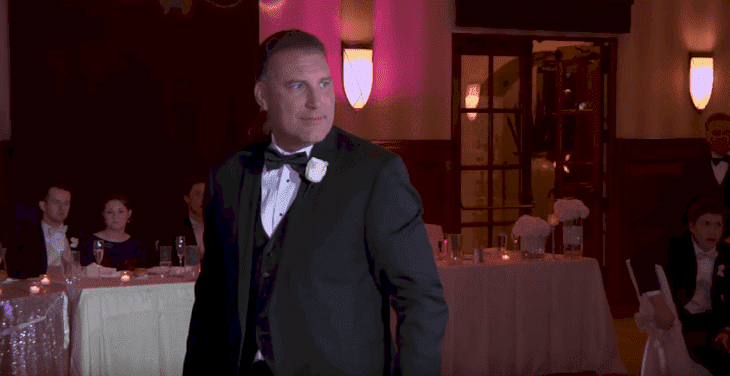 Source: YouTube/ Legacy High Definition Videography
BUTTERFLY KISSES FOR A BLUSHING BRIDE
"Butterfly Kisses" by Bob Carlisle is still one of the all-time favorites, while "When Angels Fly" by Tony Ransom & The Heavenly Light Orchestra, is a new entry on the favorites list but growing strong.
SPOILED FOR CHOICE WITH LOVELY BALLADS
Another lovely, timeless song is "Through the Years" by Kenny Rogers, and the iconic "Always Be Your Baby" is recommended as a real tearjerker for weepy dads and daughters.
For those who like a cool swagger to their swing, there is "The Way You Look Tonight" by Frank Sinatra and the Count Basie orchestra.
Of course, any dance to "Unforgettable," Natalie Cole's posthumous duet with her legendary father Nat King Cole is guaranteed to be exactly that - unforgettable.
In a related story, a bride shared a father-daughter at the hospital with her dad who was too sick to attend the wedding.
Please fill in your e-mail so we can share with you our top stories!