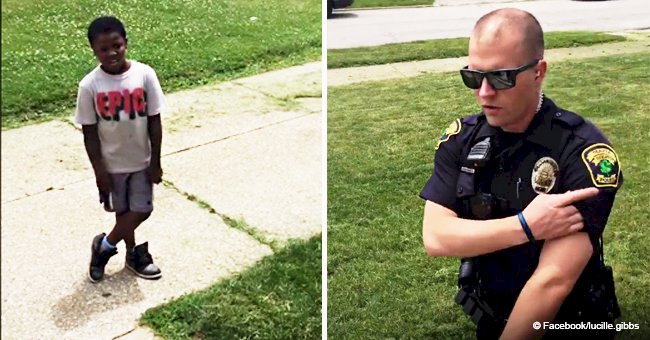 Neighbor called police on a 12-year-old boy for accidentally mowing her lawn

One malicious neighbor called the police on a 12-year-old boy just because he accidentally mowed their lawn. What the unidentified neighbor did not see coming is the consequence of that call.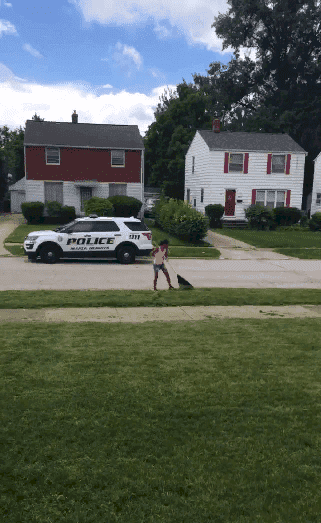 Facebook/Lucille Holt
Reginald Fields from Maple Heights is not even a teenager yet but already has his own business. He is the founder of Mr. Reggie's Lawn Cutting Service, where he cuts grass for different clients in the neighborhood.
Assisted by his brothers, sisters, and cousins, Fields opts for an honest living rather than making trouble in the streets.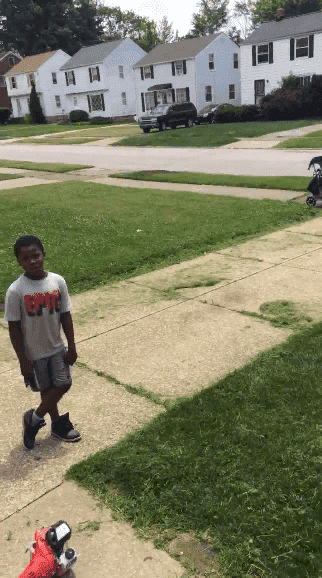 Facebook/Lucille Holt
When Lucille Holt, a new client, hired Mr. Reggie's services, she had no idea it would end in a police interrogation. Fields and his co-workers were mowing Holt's lawn when one of the neighbors called the Maple Heights Police, claiming the children had cut a portion of their grass.
"They said I was cutting their grass. I didn't know it," Fields told News5.
Even though the police said nothing to Fields and his crew, the kids left work that day feeling discouraged.
Holt, at first confused about the police presence, became angry after realizing her neighbors were the culprit. She went live on Facebook to express her frustrations, and in no time, her post went viral.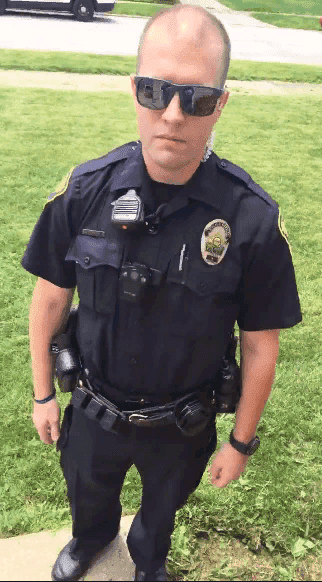 Facebook/Lucille Holt
Holt can repeatedly be heard asking in the video.
"I guess I have a line where part of it is now my yard. They called the police to tell the police that the kids was cutting they grass. Who does that? Who does that?"
Uploaded on June 23, the post now has almost 700,000 views and has been shared more than 2,000 times.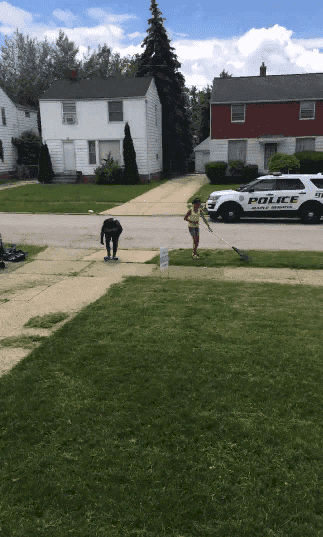 Facebook/Lucille Holt
Holt's live video was a pleasant and unexpected turnaround for Fields' business. The internet came through with its potential for good as users from various locations showed their support for the 12-year-old.
Holt revealed:
"People are inboxing me like, 'how can I get in touch with this children? Where are they at? I got property I want these kids to cut.'"
Mr. Reggie's Lawn Cutting Service was bombarded with calls from all over the city, and the business-minded pre-teen said he plans to use the extra income to buy new equipment. A GoFundMe page was also set up for the industrious young man.
Meanwhile, Fields had something to say to prospective clients:
"Just give me a call. I will be there. On time!"
CNN also reported that Fields was recognized by the Mayor of the city, Annette M. Blackwell, who described the incident as "a very heartwarming story and testament to the great children and generous people that live here."
It's sad to see that entrepreneurial kids like Fields are still being discouraged, despite all the cases that have already been bashed.
As far back as 2016, a senior white woman faced the internet's wrath after she was filmed harassing a black teen for selling candy.
A sympathetic by-stander proceeded to buy all the candy off the teenager and scold the senior woman for her actions.
Hopefully, stories like these will soon become a thing of the past.
Please fill in your e-mail so we can share with you our top stories!