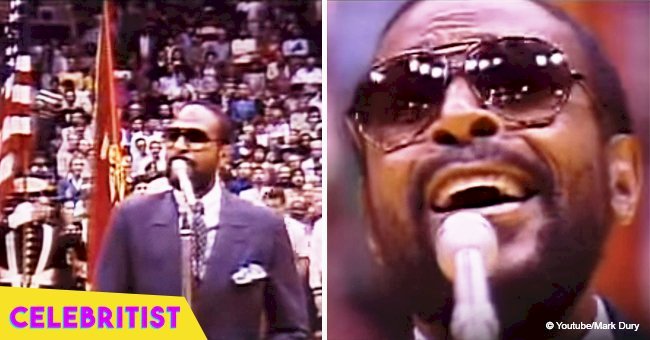 Marvin Gaye's iconic performance of the national anthem that wowed the world

It's been over 35 years that the legendary Marvin Gaye excited the nation with his rendition of "Star-Spangled Banner," but his performance and legacy are still being hailed from various quarters.
Till this day, many Americans consider Gaye's rendition of the national anthem as one of the most original ones, but it was close to not happening.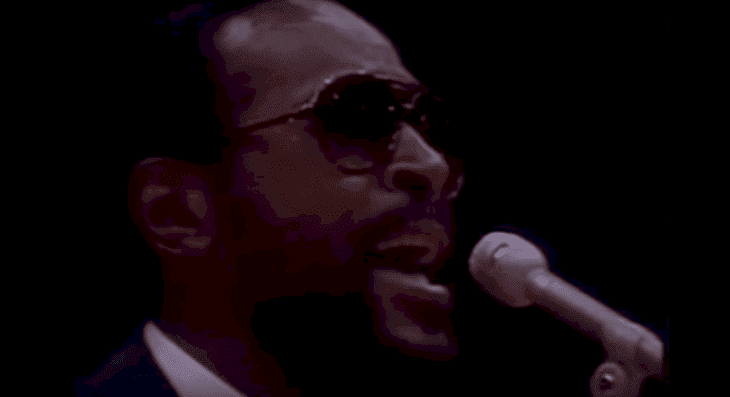 YouTube/Mark Dury
The first choice of artist to sing the national song for the 33rd NBA All-Star Game was Lionel Richie. The league's officer, was, however, not familiar with Richie's music, and so the gig went to Gaye.
Despite being considered one of the most talented musicians in the 60s and 70s, there were a lot of concerns about his performance.
At the time, Gaye had been struggling with substance abuse and addiction, especially with cocaine. His personal life and finances were also at a low point.
Rolling Stone reported that Gaye's rehearsals had been extraordinarily shaky and organizers were bracing up for the singer to "blow it" on live television.
Interestingly, the opposite was the case.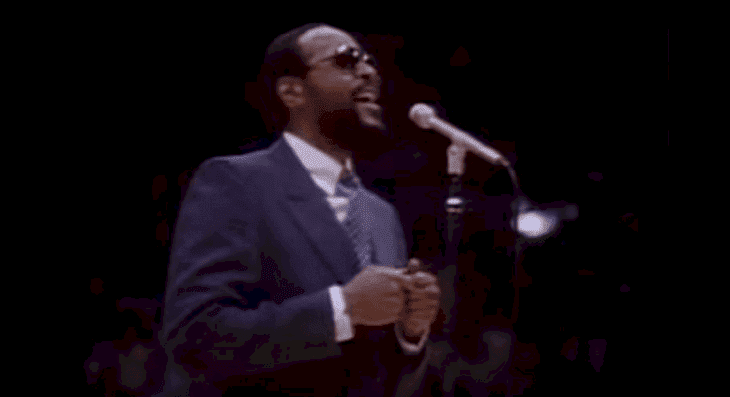 YouTube/Mark Dury
Gaye arrived on time at The Forum in Inglewood, California, and strolled to the center court in a dark blue suit and sunglasses. He proceeded to deliver one of the most memorable renditions of the United States anthem.
His soulful voice merged with beats provided by the drum band to create a thrilling version of the nation's song. Gaye succeeded in taking one of the most predictable songs, and giving it a new twist that the over 17,000 members of the audience loved.
Decades later, Gaye's performance is still making waves, with many declaring it as the best "Star- Spangled Banner" performance.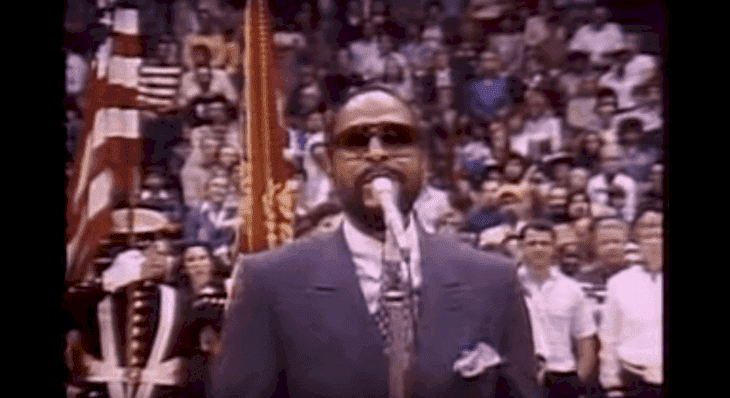 YouTube/Mark Dury
TRAGIC END
Sadly, Gaye's life would end tragically on year after that historic performance on April 1, 1984. Gaye died from gunshots fired by his father, Marvin Gay Sr.
The senior Gay shot his son in the heart and his left shoulder, and the singer was pronounced dead one day before his 45th birthday. Gaye's autopsy revealed the singer had drugs in his system.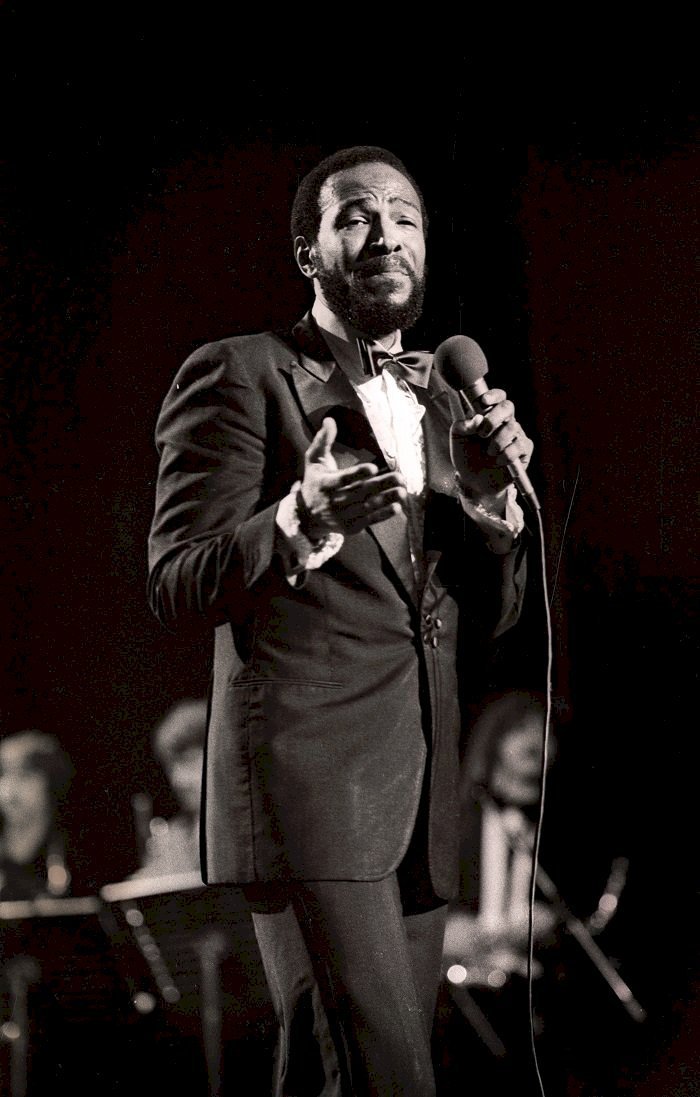 Getty Images
Over the years, there have been various speculations surrounding the cause of the shooting. The Sun reported that Gay Sr. had been upset over missing insurance policy and held his wife, Alberta responsible.
Alberta was said to be with Gaye in his bedroom as Gay Sr. yelled at her from downstairs. Rising to defend his mother, Gaye faced off with his father. Gaye reportedly said he "had enough of his crap and was gonna mess him up," and immediately knocked him down and began kicking him.
The mom broke up the fighting men, only for Gay Sr. to return with the gun his son had given him as a gift and shot him in the chest.
WORDS OF REGRET
Gay Sr. was initially charged with first-degree murder, but a brain tumor diagnosis saw it dropped to voluntary manslaughter. During the sentencing, he told the court:
"If I could bring him back, I would. I was afraid of him. I thought I was going to get hurt. I didn't know what was going to happen. I'm really sorry for everything that happened. I loved him. I wish he could step through this door right now. I'm paying the price now."
Gay Sr. was later sentenced to a suspended six-year sentence and probation, and he died at a nursing home in 1998.
A COURT CASE AND A BIG CASHOUT
In 2013, Gaye was in the news after his family filed a copyright infringement lawsuit against singer Robin Thicke and Pharrell Williams over the 2013 hit song "Blurred Lines." The family insisted that "Blurred Lines" is an illegally copied version of Gaye's "Got to Give it Up."
The trial was concluded in 2015, with jurors awarding Gaye's family more than $7 million. The verdict was later trimmed to $5.3 million, as well as 50 percent interest in ongoing royalties from "Blurred Lines."
More recently, the other party, Thicke and Williams, tried to overturn the 2015 verdict. On March 22, 2018, The Telegraph reported that:
"A federal appeals court on Wednesday upheld a copyright infringement verdict against Robin Thicke and Pharrell Williams over the 2013 hit song Blurred Lines."
Please fill in your e-mail so we can share with you our top stories!