Andrea Bocelli just released moving duet with son for the first time and it's a pure gold
Italian singer Andrea Bocelli has been gracing us with his singing for years. His appropriately described "angelic" voice was passed down to his son and their first duet together is incredible. 
Bocelli grew up partially blind but lost all his sight upon getting struck in the eye at a football game. After several surgeries, doctors failed to restore his sight. 
The 60-year-old tenor moved on, finding comfort and reward in his music. His son Matteo brought him more joy when he started singing with his father.
 Follow us on Twitter for more @amomama_usa.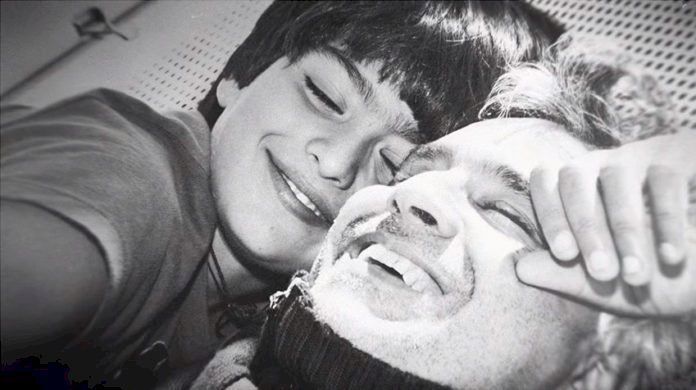 On September 22, 2018, the two finally released their first shared single called "Fall On Me" from the new album "Si." 
The video is simple but extremely moving. Set in a large white hall, the pair sit in front two pianos facing opposite directions.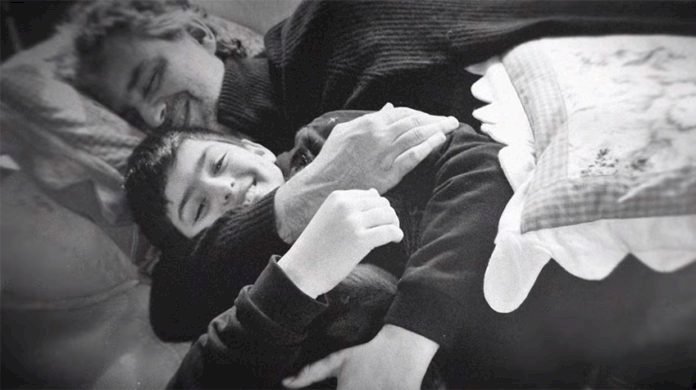 They are both wearing black suits and matching black shoes. Their suits are paired with a bowtie for a formal professional look. 
But the effects of the song is anything but professional, moving listeners to chills and even tears
The video follows the two men as they sing heartwarming verses of meaningful lyrics. The genuineness of their voices is felt through the mix of Italian and English words.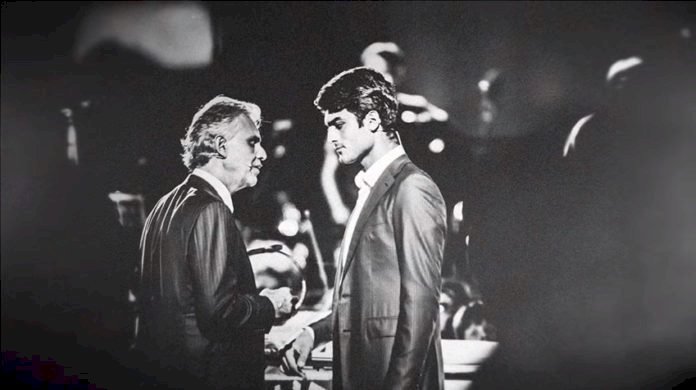 Although their voices are quite distinct, one can appreciate the synchronization between the two and the intense harmonization. 
The emotional video is riddled with intimate photos of father and son from the time Matteo, now 21, was a child. 
Since its upload, it's been viewed over eight million times already and garnered 216,000 likes.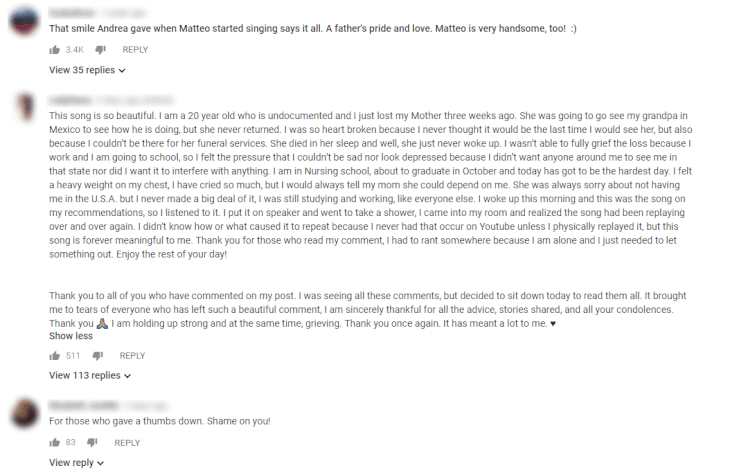 Bocelli described the album as a "celebration of love, family, faith, and hope." 
About the song, he said: 
"Anyone who is a parent, anyone who knows the precious responsibility of being a mother or a father, will fully grasp the meaning of this piece." 
Bocelli, born to Alessandro and Edi Bocelli, is a strong supporter of the "pro-life" movement. 
It stemmed from his mother's refusal to abort him upon a doctor's advisement after determining he would be born disabled. 
Bocelli was born with congenital glaucoma. But his mothers said that had it not been for his blindness, he wouldn't have been led to music. 
Source: YouTube/ Andrea Bocelli
Bocelli is also a proud Catholic and describes his stance as not just "anti-abortion," but truly "pro-life."
His latest album comes after 14 years. It will feature a track written by Ed Sheeran and Tiziano Ferro called "Amo Soltanto," a duet with Dua Lipa, soprano Aida Garifullina, and contemporary classical singer Josh Groban.
The new hit "Fall On Me" will also appear among the 16 tracks on the album which was produced in Bocelli's Italian home by the legendary Bob Ezrin.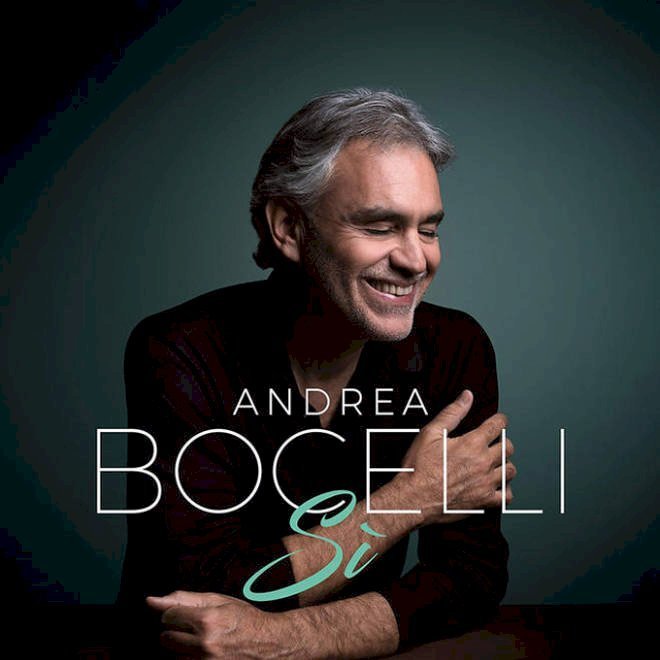 The track will be used during the end credits for the new Disney movie "The Nutcracker and The Four Realms," which will star Keira Knightley, Mackenzie Foy, Helen Mirren, and Morgan Freeman.
Also featured on the album will be piano pieces from Amos, Bocelli's other son, on the song "Sono Qui."
The album is set to be released later this month on October 26. 
Back in July 2018, the opera singer also did a duet with musical sensation Ed Sheeran. The two performed Sheeran's hit song "Perfect." 
The rendition has been described as magical. And the video gives a backstage look into the making of the song.  
Source: YouTube/ Ed Sheeran
The song starts off with Sheeran's soothing voice and is followed up by Bocelli's opera notes. 
The fusion is incredible to hear and since its upload in December 2017, the video has racked up over 127 million views.