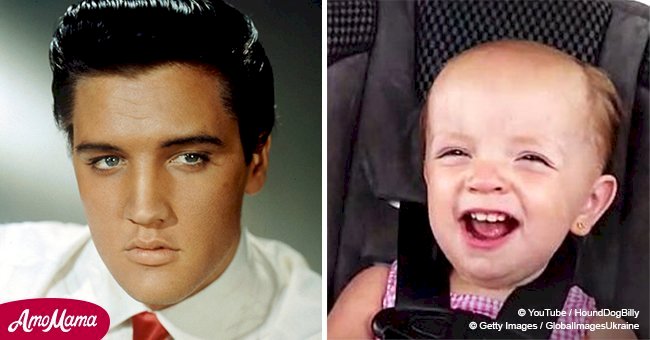 Baby girl sings iconic Elvis Presley song and her precious performance quickly goes viral

A 20-month-old baby won hearts the world over when a video clip of her singing along to Elvis Presley songs went viral.
The video clip of Ella Mae was uploaded to YouTube by her father Billy, and it amassed more than 32 million views during the past five years.
Read more on our Twitter account, @amomama_usa. Mae's hilarious performance can be seen below.
According to the caption, Mae is a "big fan of Elvis and her Daddy." Every so often she would stop singing to shout "Daddy! Daddy!"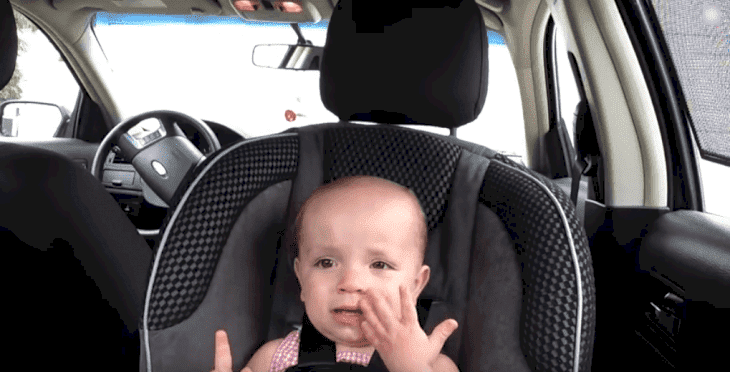 Source: YouTube/HoundDogBilly
At one point she even looks back at her father and says sweetly, "Hi daddy!" One month after the video shared online, her father shared an update.
Billy thanked Every one who left kind words and comments about Mae's performance and added: "She really is a lot of fun as you can see."
He explained that Mae loves music in general but certain songs just make her blossom and she can help but singing along. He said:
"To answer the big question, Yes Ella does like to sing other songs. Some of her favorites include 'Suspicious Minds' & 'Lawdy Miss Clawdy.'"
She has an ear for a modern song too and can often be seen jamming to Bruna Mars's "The Lazy Song" as well.
Mae also loves "Twist and Shout" by The Beatles and "Stray Cat Strut" by the Stray Cats. And of course, more Elvis.
Billy said that he would love to share more videos of her singing prowess, but it's not easy recording such an active young sprout. He adds:
"However she is only 21 months old and easily distracted so it can be quite challenging to get another video like this one. If we can come up with another good one, I will definitely post it."
And three months after that he posted another update with his 44,000 YouTube subscribers. He said:
"We had the great pleasure of meeting Lisa Marie Presley at her concert last week. She was so nice and hung out with Ella before the show."
He added that it was a wonderful experience for them as a family to meet with Elvis Presley's daughter and talk about her father's career.
Elvis first approached a music label when he was 18 years old, and told Marion Keisker of Sun Records back in the early fifties that he "don't sing like nobody."
Keisker noted that Elvis was a "good ballad singer" and Elvis proved Keisker right when his first three albums sold well.
His big claim to fame came a year later soon after he recorded "Without You" with Sam Philips, who put him in touch with guitarist Scotty Moore.
Elvis battled with self-confidence back then, and it showed whenever he recorded a new song, but he had so much fun with Moore that his true sound emerged.
Philips realized that the history was in the making and told the Moore and Elvis to keep doing that. Elvis said years later:
"I never sang like that in my life, until I made that first record. I remembered that song because I heard Arthur sing it, and I thought I would like to try it. That was it."
His unique sound and performance soon took the world by storm, and he bagged a two-year record deal before the month was out.
Read more about Elivs's life here.
Please fill in your e-mail so we can share with you our top stories!