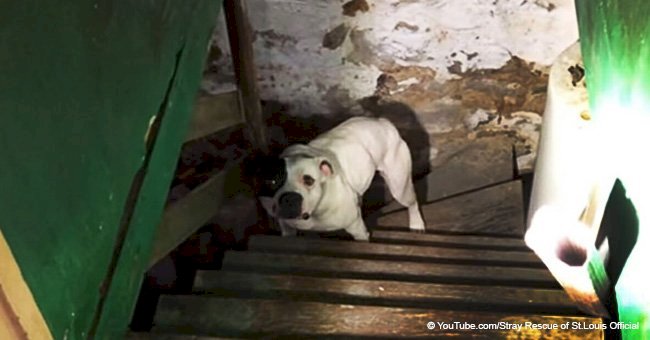 Man found an abandoned dog in the basement after entering a new house
Earlier this year, an unknown homeowner called the Stray Rescue in St. Louis with shocking news: there was a dog in the basement.
The video of the dog's rescue was uploaded to their official YouTube channel and had been viewed nearly a million times since March.
Read more on our Twitter account, @amomama_usa. The video clip of the rescue can be seen below. The homeowner informed them: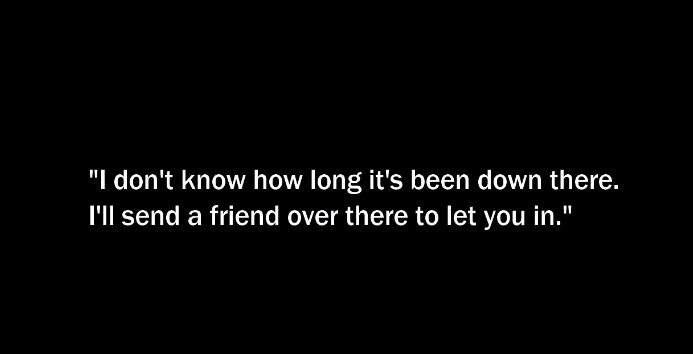 Source: YouTube/Stray Rescue of St.Louis Official
A rescue team was sent to the house, and they found the pit bull chained to a short leash in the basement.
There is no way to tell precisely how long the dog had been chained up, but there was a substantial amount of feces in the basement, indicating the dog had been there for a while.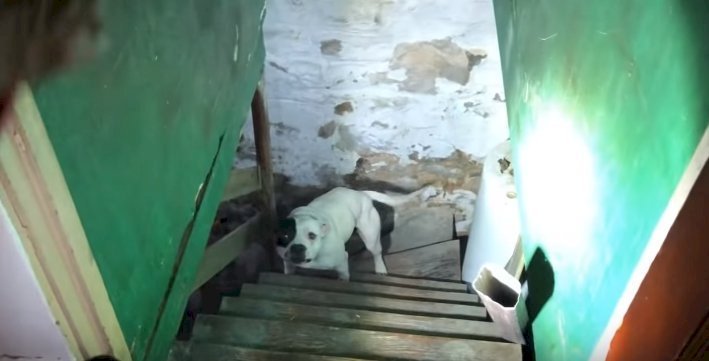 http://joxi.net/Y2LJWR4C9WN19r
The pit bull was friendly and energetic when they found it. Her tail was wagging, and she was clearly very happy to be rescued. One of the rescuers said:
"She was nearly choking herself as she was so excited to see us. When we freed her, she couldn't stop jumping up and down and giving hugs."
There was no food or water left behind for the poor animal, and the volunteers believe the dog wouldn't have survived much longer.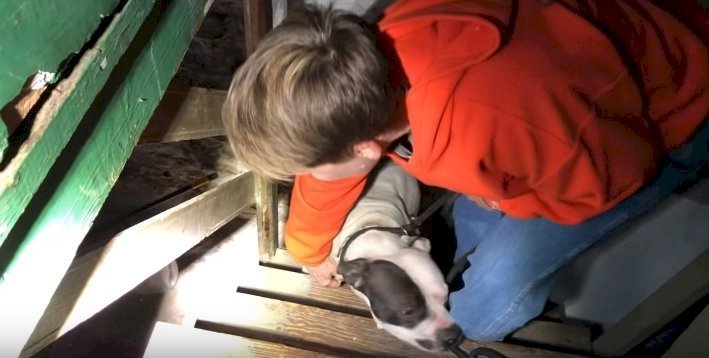 http://joxi.net/KAg4zO0U4Gqyar
She has been named Jumping Bean because they believe if the dog could talk, she would be saying:
"I am not to be ignored. I am a living breathing being, and I deserve better."
Jumping Bean is one of the success stories. Dogs are severely affected by abandonment, and not all dogs come away unscathed.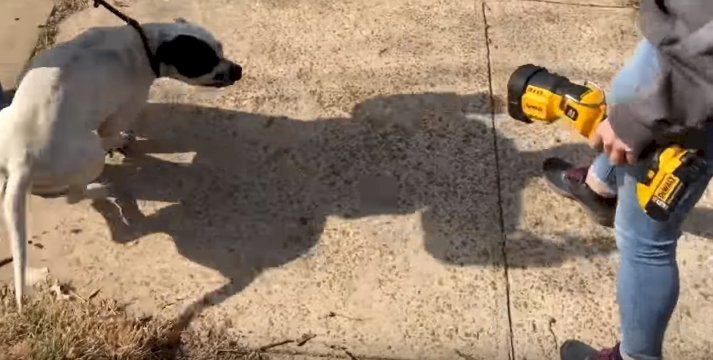 Source: YouTube/Stray Rescue of St.Louis Official
Jumping Bean certainly has the energy to match that statement and has been living up to her name. She is described as having "zest for life."
"Her personality is completely adorable. She loves everyone she meets and craves attention. She makes sure she is not ignored!"
Sadly, more and more dogs are being abandoned every month, and Animal Wised published a guide on how to help a dog in need.
Some of the points to remember is that an abandoned dog will be scared or confused, and much be approached with caution.
Always approach the dog from the side – never from the front – and talk to the dog in a calm and reassuring voice.
Giving the dog food or doggy treat would go a long way. If the dog has a microchip or tag, contact the owner.
Most abandoned dogs won't be microchipped and if possible, take them to shelter instead. Read the full guide here.
Please fill in your e-mail so we can share with you our top stories!