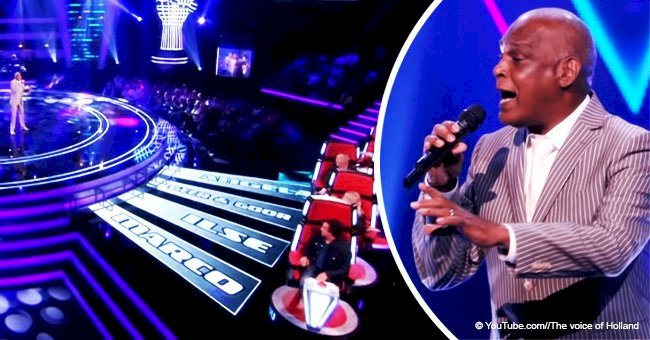 Old man nails high note with his miraculous voice, and judges turn around simultaneously

"The Voice of Holland" has advanced the game in terms of musical talent shows. They now hold a show exclusively for the incredible senior singers out there, and Réne Bishop is one of them.
The 71-year-old, like his fellow contestants, came on stage in hopes of achieving his dreams that night.
The show, called "The Voice Senior 2018," requires that all contestants be at least 60 years old. Whoever wins get to perform at "The Music Festival 2018" in Amsterdam as well as an LP record deal.
Follow us on Twitter for more @amomama_usa.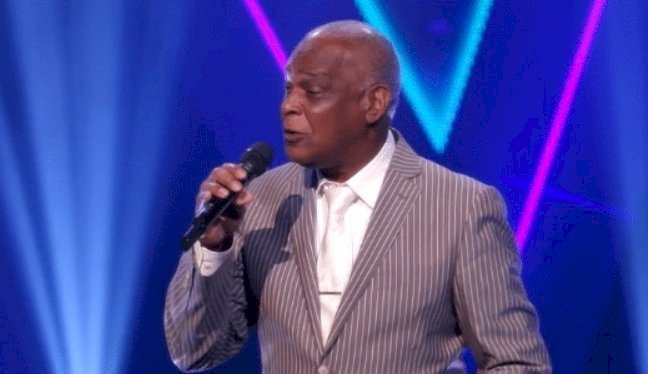 Source: YouTube/ The Voice of Holland
During the blind auditions, the judges face the audience and determine if they are interested in the person singing behind them based on only the quality of their voice.
That was the nerve-wracking situation that Bishop stepped into. No eye contact could be used to entice or connect with the panel.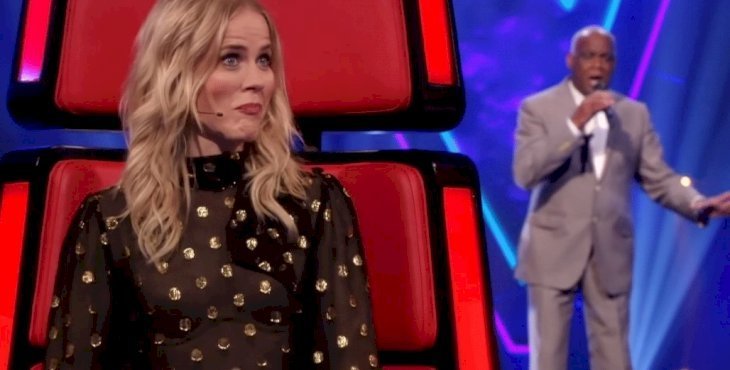 Source: YouTube/ The Voice of Holland
According to See It Live, The Netherlands native traveled all the way from Deventer in the Overijssel to give it his best shot.
He began his rendition of the 1950s classic, "Unchained Melody." Within a few seconds, the judges' eyebrows were raised in delight.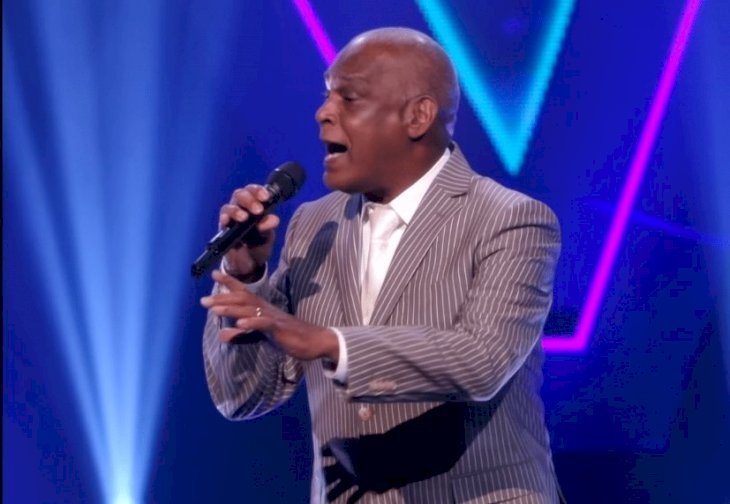 Source: YouTube/ The Voice of Holland
But they needed more time. Bishop continued on as the judges quietly discussed how impressed they were with his flawless rendition.
It was when Bishop reached a particularly high note that all four judges smashed the button to turn their seats around and see who was onstage.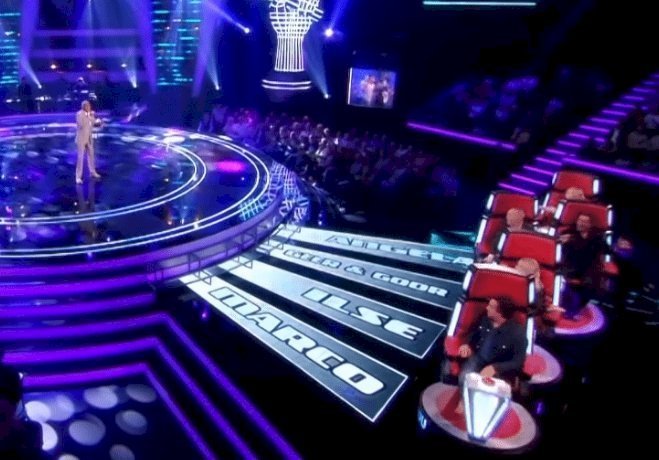 Source: YouTube/ The Voice of Holland
They had a look at the senior man wearing a sleek, pin-stripe suit as he sang the famous song about someone who missed their lover.
One judge notably compared Bishop to the legendary Elvis Presley while the others remain mesmerized by his silky smooth voice.
Source: YouTube/ The Voice of Holland
And just earlier this week, judges were overcome with excitement as they began fighting to be the coach for a contestant.
Michael Lee sang his heart out to B.B. King's "The Thrill Is Gone." Judge Adam Levine was the first turn around.
Jennifer Hudson followed suit, throwing a shoe onstage to symbolically show her desire to have Lee on her team.
Finally, Blake Shelton decided he also wanted Lee. And with that, the three judges battled it out, making their case to young Lee.
Source: YouTube/ The Voice
Judge Kelly Clarkson, who had not turned around during the performance, even got involved and tried to convince Lee to pick Hudson.
Eventually, the guitar-playing, blues-singing contestant chose Blake Shelton despite his relatively lackluster arguments.
Please fill in your e-mail so we can share with you our top stories!