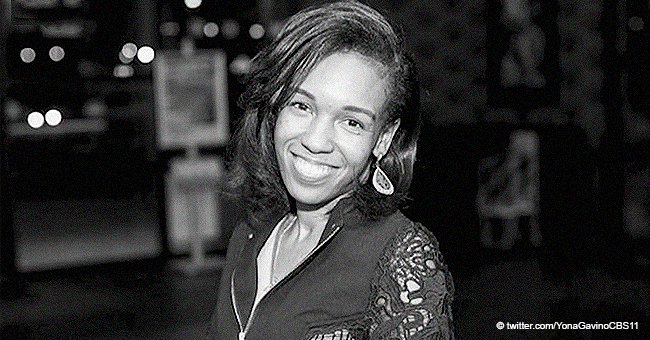 'Real Housewives of Dallas' guest star dies, allegedly beaten to death by on-and-off boyfriend
An advocate against domestic abuse has died after an alleged beating from her boyfriend who attacked her in her home.
A real-life tragedy has struck "Real Housewives of Dallas" guest star Donna Alexander who died from injuries resulting from a brutal attack by her estranged boyfriend.
Alexander, a known entrepreneur who founded the "Anger Room" and spent most of her life advocating against domestic abuse was beaten to death by her on-again-off-again boyfriend, Nathaniel Mitchell. The attack took place in her home in Grand Prairie, Texas on September 21 after which she was brought to the hospital with severe injuries. Three days later, on September 24, Alexander died from her injuries after being taken off of life support.
According to reports, it was Mitchell who accompanied Alexander to the hospital at the night of the beatings but he was later arrested after detectives found inconsistencies in his story. He was first charged with aggravated assault which was escalated to murder after Alexander's death. He is currently in jail without bond.
Alexander started Anger Room in 2008, a place where customers are encouraged to vent out their frustration by smashing and breaking things. She intended to expand her business to other cities before her death.
Her sister, Lauren Armour revealed it was Alexander's own experience witnessing domestic violence that prompted her to create the Anger Room. Armour is saddened that her sister had to die in the same situation she was advocating against.
Upon hearing the news of Alexander's death, D'Andra Simmons, one of the "Real Housewives of Dallas" spoke up and described her former cast-mate as "a good soul and a nice person."
"You remember people like that in your life. When I found out what happened to her I had no idea, which is quite often the story."
Simmons herself has been a victim of domestic violence in the past, a secret she kept until she found the courage to ask for help. She went to a women's shelter and received counseling there. She encourages others to find the strength to walk away when they find themselves victims of violence.
"Get the counseling and get the encouragement to be able to leave because I promise you, I was there. I wish I had talked to somebody a long time before I did. If I had, I would have been out a lot earlier. Luckily I didn't lose my life, but Donna did, and don't let her death be for nothing."
According to statistics discussed by CNN and based on a report by the United Nations, 35% of women worldwide have experienced some form of domestic violence, either physical or sexually intimate. In 2012, almost half of the women who died by homicide were killed by their intimate partners.
In the United States, over 10 million men and women are victims of domestic violence. This is according to the Centers for Disease Control and Prevention. In 2016 alone, the National Domestic Violence Hotline received over 300,000 calls, chats, and texts.
Victims of domestic abuse are encouraged to call 1-800-799-SAFE or 1-800-789-3224.
Please fill in your e-mail so we can share with you our top stories!