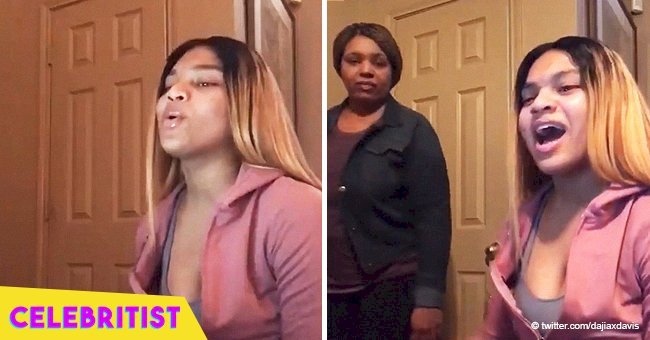 Daughter wows with incredible voice in video but mom steals the spotlight in the funniest way

An aspiring singer was serious into belting out a tune on video when her mother appears from the background and hilariously interrupts her performance.
Dajia Davis records covers and posts them online. During one of her recording sessions, she's interrupted by her mother who steals her thunder. The clip with over 43 million views shows her hilarious mother making the video all about her.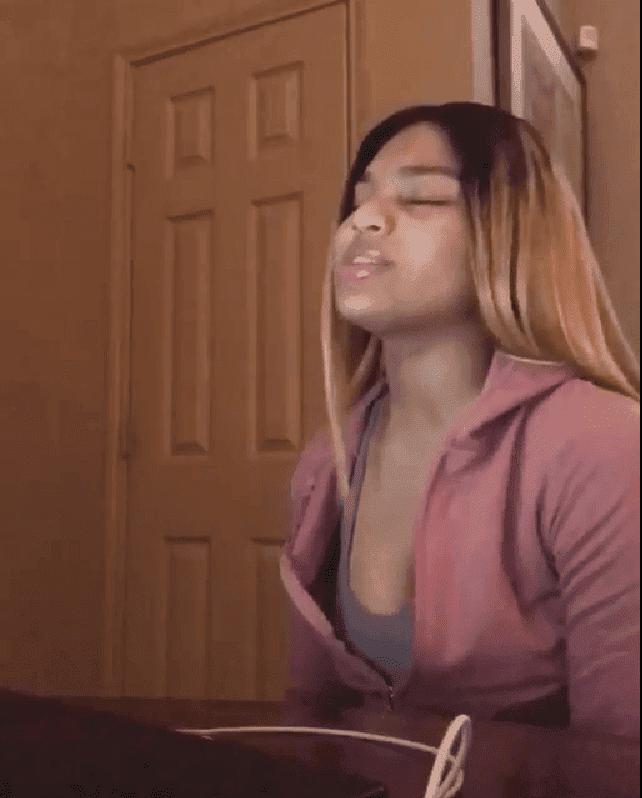 Source: Dajia Davis on Twitter
Davis' voice was arresting as she sang her version of "Say You Won't Let Go" by James Arthur. She would have entranced her viewers listening to her if not for her mother who walked by. Seeing that the video was on, her mother decided to break into a slow dance to the annoyance of her daughter.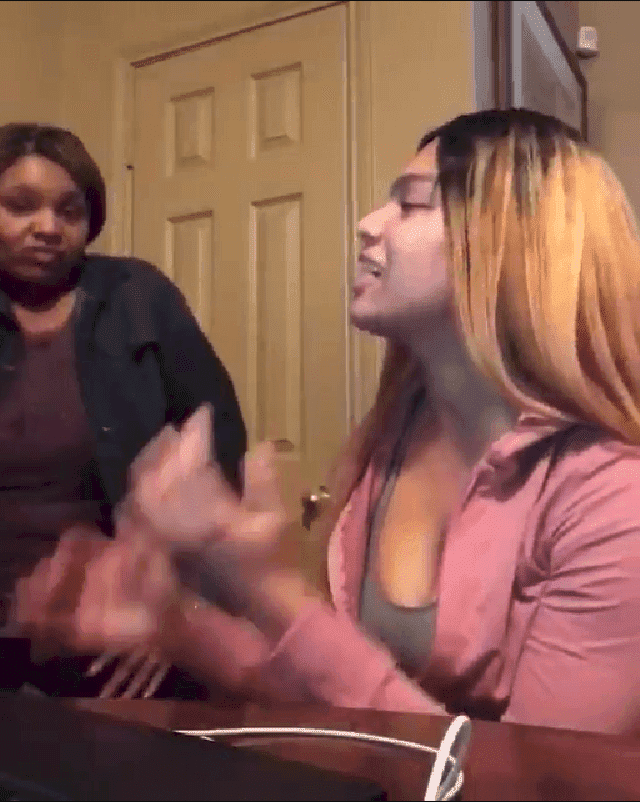 Source: Dajia Davis on Twitter
"Mom, C'mon!" Davis squeals as her mother continued to hilariously flirt with the camera with her dance moves. She amped up the shaking and grooving by utilizing her hands until her daughter decided to turn off the camera.
Davis tweeted the funny video and it instantly blew up with comments about her mother's adorable sense of humor.
Though Davis' mom ruined a perfectly good performance, she did get points for making them famous now. Much like a little brother who decided to spoil his sisters' cheerleading routine by dance-bombing them. While his sisters performed their cheer dance number, he busted some moves complete with butt-slapping and energetic skips in the background. His sisters didn't realize he was dancing behind them all along, too engrossed with nailing their routine. Here's that hilarious clip.
Speaking of hilarious scene stealers, check out this father from Michigan who donned a leotard like his daughters as part of their performance for their family's traditional Christmas Lip Sync Battle. The trio sang and danced to Beyonce's "All the Single Ladies" and their video was a hit online. See the lengths a father would go through to make his children happy in the clip below.
Please fill in your e-mail so we can share with you our top stories!