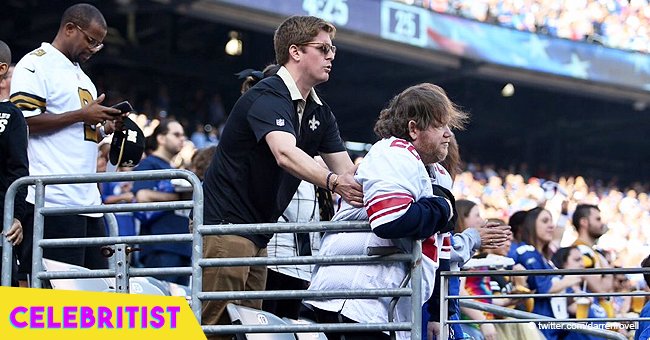 Saints fan helps disabled Giants fan stand for national anthem in viral photo
Football is not always just about rivalries, and this was proven by a Saints fan who helped a Giants fan up while the National Anthem was being played.
The sweet gesture shows a Saints fan helping up a disabled Giants fan to stand during the National Anthem as a sign of respect, and people from across the nation have shared the moment on social media causing it to go viral.
To date, the photo has reached a total of 25,000 likes and 17,000 shares, and for good reason. It showed that regardless of views and of stature in life, it doesn't cost anything to be a decent and kind human being to other people, especially those who are not as fortunate as you are. Admirers hit the comment section to share their thoughts on what had happened.
"Christina Allen: This is the way that all mankind should be, put aside differences and just enjoy life together, help one another if you see your fellow man struggling!"
"Pamela Helms: A great gesture. Same could be said if we left it to that, instead of more of the division comments. A great moment for 2 men loving the game & human spirit."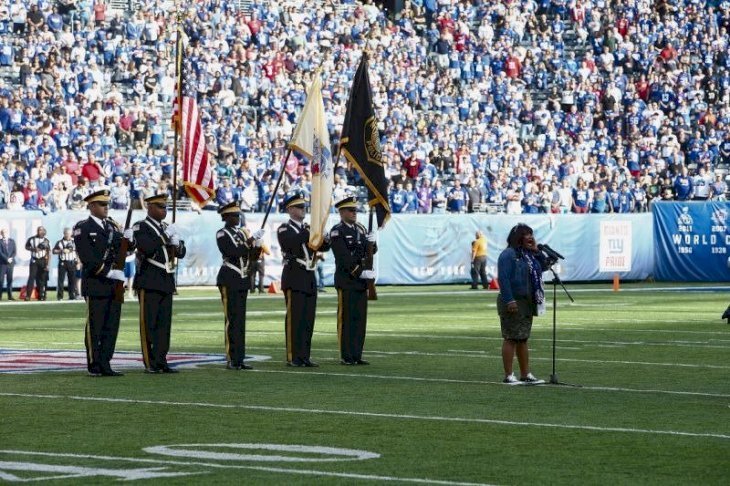 Source: WWLAM FM Twitter
"Marlene Castaneda If only the rest of the world could follow this young mans footsteps...."
However, there were some social media users who chose to be negative about the whole situation, saying that maybe the Giants fan didn't even want to be helped based on his facial expression.
"Kimberly Sommers You know what? We don't know what is really going on in this picture. Stop projecting your own point of view on to it. Maybe the guy in front didn't even want help and doesn't like the Saints guy touching him. "
"Ashley Guidry Pabst Too bad the Giants fans are not as nice. We are here and are so disappointed in the lack of hospitality"
Although the Giants eventually lost to the Saints 33-18, this gesture in this particular game will live on as a reminder for everyone to be kind and always be willing to lend a helping hand to those in need.
Please fill in your e-mail so we can share with you our top stories!