Newborn baby miraculously survives being tossed from a 5th floor balcony
A newborn baby was thrown from the 5th floor from a building in Thailand, minutes after taking his first breath. 
Two days ago, residents from an apartment building in Samut Prakan, Thailand, heard a baby's cries at approximately 10:30 am and investigated. 
Read more on our Twitter account, @amomama_usa. A news clip of the incident can be seen below. 
They found the baby in a banana orchard next to the building, where he landed on a patch of banana leaves. The leaves cushioned his fall and saved his life.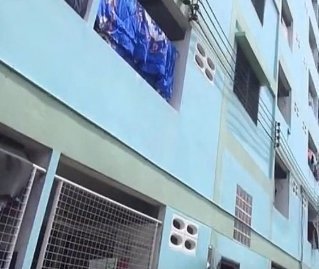 Hang Konhaan, a concerned neighbor, said he heard the cries at 10:30 a.m but didn't pay any attention to it at the time. 
When the crying didn't stop, Konhaan and another resident investigated. The authorities were notified as soon as the baby was found. Konhaan later told reporters: 
"We found the little baby on the floor, and he was crying. There were some broken leaves next to his, which saved his life.''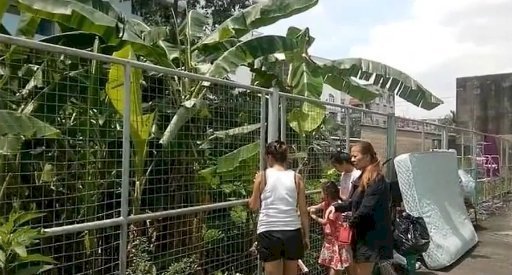 The baby is believed to have been born to a 15-year-old teenager residing at the complex. Residents told authorities the teen was "heavily pregnant."
The placenta and umbilical cord were still attached. Thankfully he sustained only minor injuries and bites from a swarm of mosquitos and ants.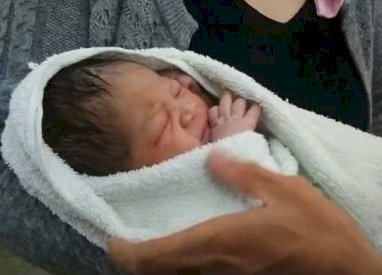 No arrests have been made as yet, and authorities are still investigating the incident. The teenager is missing and is wanted for questioning. 
Infant abandonment and infanticide carry heavy charges, and the young mother could be charged with attempted murder. 
The baby is currently being cared for at a nearby hospital. Medical personnel said there were signs that he was thrown from a great height, but he is expected to recover completely. 
Abandonment is a global problem in just in Texas alone, more than 50 infants were abandoned between 2004 and 2011. 
In a similar miraculous incident, a baby survived a car crash in Sao Paulo, Brazil after he was ripped from his mother's womb.
The baby survived after landing on a patch of grass, but sadly his mother passed away at the scene of the accident. 
The baby was named Giovanni by first responders, and the driver of the truck she was traveling in has since been charged with manslaughter.