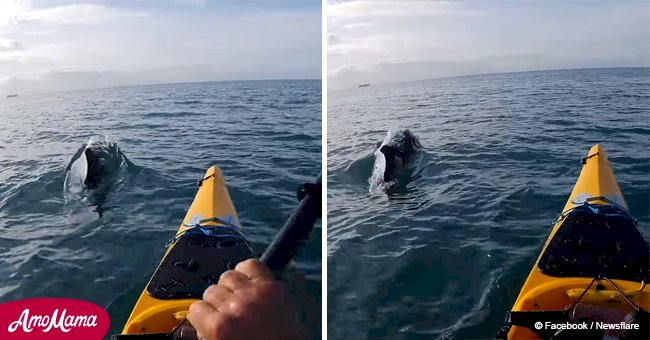 Kayaker expecting to be alone at sea encounters friendly creatures surrounding him

A man Kayaking on the sea off the coast of Cornwall was blessed with unexpected traveling companions.
Veterinarian Ruper Kirkwood was enjoying his Sunday kayaking off the coast of Cornwall near Penzance when something extraordinary happened that he will remember all his life.
The man had been paddling through a peaceful sea when a fin broke the surface near his kayak. Kirkwood captured his adventure on camera and it was posted on FacebooK / Newsflare on September 30, 2018, where it is quickly going viral.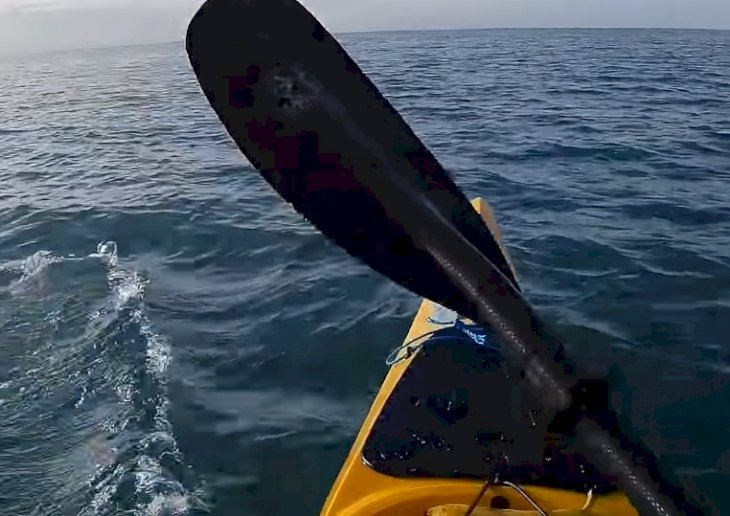 Source: FacebooK/ Newsflare
"The wind suddenly dropped and the sun came out. 'And dead ahead I saw lots of fins break the surface. 'I could hear a load of puffing and sound of surging water as a tightly packed pod of about fifty common dolphins surfaced repeatedly"
Rupert Kirkwood, FacebooK / Newsflare, September 30, 2018.
A HAPPY POD OF TRAVELING COMPANIONS
The triangular fin was unmistakable, as was the shape of the joyously leaping body. It was a dolphin, and one by one, more and more fins broke the surface.
Kirkwood found himself traveling with a pod of about 20 dolphins who seemed happy to have him along.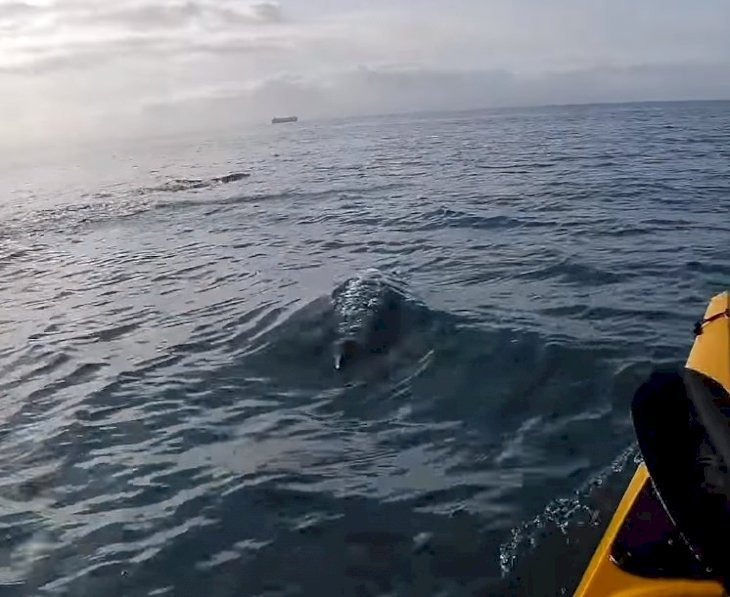 Source: FacebooK/ Newsflare
A NURSERY POD OF MOMS AND BABIES
Kirkwood was enchanted to see several small calves leaping playfully in the water under the watchful eyes of the older dolphins. It was clearly a nursery pod, moving along slowly to allow the mothers to nurse their calves.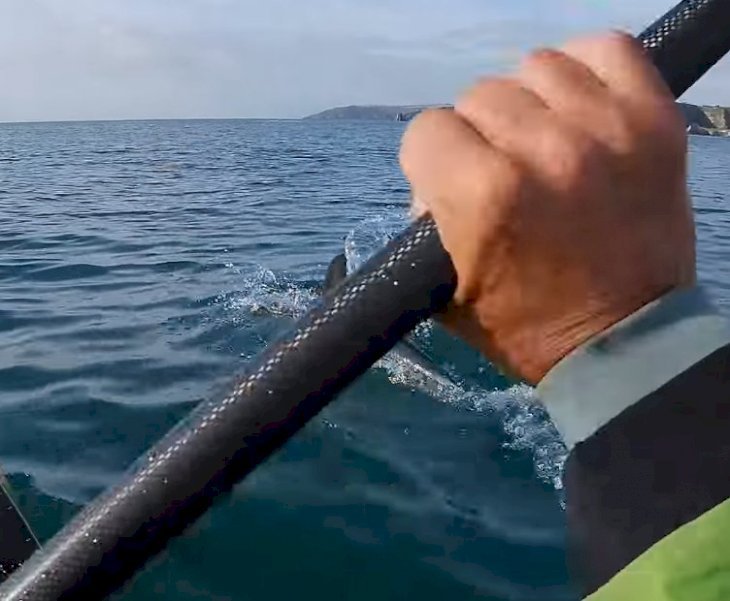 Source: FacebooK/ Newsflare
THE DOLPHINS KEPT PACE WITH HIM UNTIL KIRKWOOD VEERED OFF
The pod kept pace with Kirkwood, then pulled ahead and came back, almost - he believes - as if they were relishing his company and wanted to make sure he noticed them.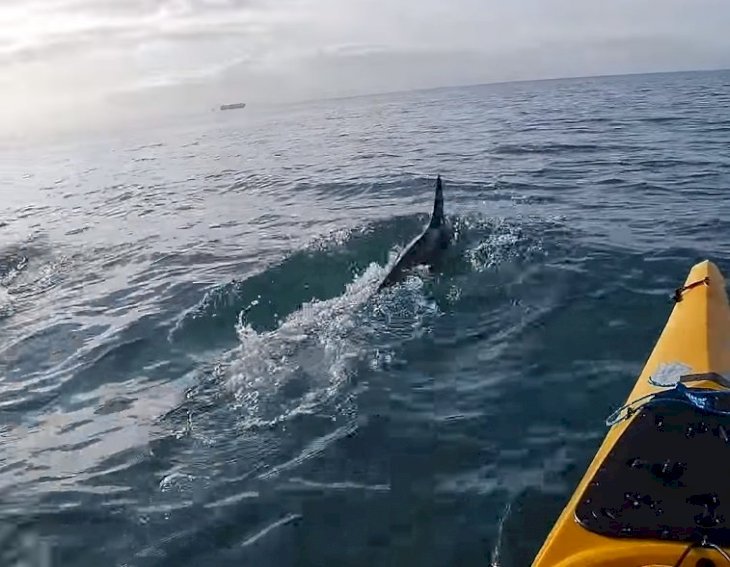 Source: FacebooK/ Newsflare
KIRKWOOD MET THE FAMOUS ENGLISH DOLPHINS
Cornwall is famous for its dolphin sightings, but observers had always believed that the animals were migrants, moving from the southern Irish Sea to the Bay of Biscay.
IN 2027, an 11-year research project conducted by the University of Plymouth and funded by the Cornwall Wildlife Trust revealed that a social group of 28 bottlenose dolphins are permanent residents off the English coast.
ANOTHER CLOSE ENCOUNTER WITH CREATURES OF THE DEEP
Another close encounter with sea creatures and kayakers occurred off the coast of Gran Canaria Island in the Atlantic.
Kayakers were enjoying a day at sea when they came across a sea turtle who had become entangled in fishing nets and was in danger of drowning.
Seeing the animal in distress, the kayakers tried to free the animals, finally using a small knife to cut its bonds loose.
This sea turtle was very lucky. It is estimated that over than 250,000 sea turtles are accidentally captured, injured or killed each year.
In a related story, two men saved two turtles from drowning in the Miami River when someone drilled holes into their shells, chained them together, and secured the chain with a b padlock.
Please fill in your e-mail so we can share with you our top stories!