Remembering Diana Ross' 'Ain't No Mountain High Enough' during iconic Central Park show
Diana Ross has been one of the most talented and influential musicians in the history of the US since the 60s when she was the lead singer of the vocal group The Supremes.
When she embarked on a solo career, her fame kept growing tune after tune, even getting several nominations and prizes for Grammys, People's Choice, and American Music Awards.
Her voice is so captivating and her songs so catchy that she has positioned several tunes at the highest spots of the most important music charts. "Ain't No Mountain High Enough" is one of them.
It was first released on April 20, 1967, by Marvin Gaye and Tammi Terrell, but it became Ross' first solo number-one hit on the Billboard Hot 100 chart in 1970.
35 Years Ago TODAY! Central Park. Endless Memories...Thanks for the Moment. pic.twitter.com/lcFD8Erzh2

— Ms. Ross (@DianaRoss) July 22, 2018
UNFORGETTABLE CONCERT
While Ross always gives her best in every single concert she performs, there was a show wherein she sang "Ain't No Mountain High Enough" that remains in people's minds even now, more than three decades later.
35 years ago today! @dianaross
mama you are simply amazing ❤️ pic.twitter.com/QtX64W5fSc

— Tracee Ellis Ross (@TraceeEllisRoss) July 21, 2018
The concert took place in Central Park, New York City in July 1983. Soon after Ross went onstage, pouring rain and wild winds made everybody believe that she wouldn't finish her song.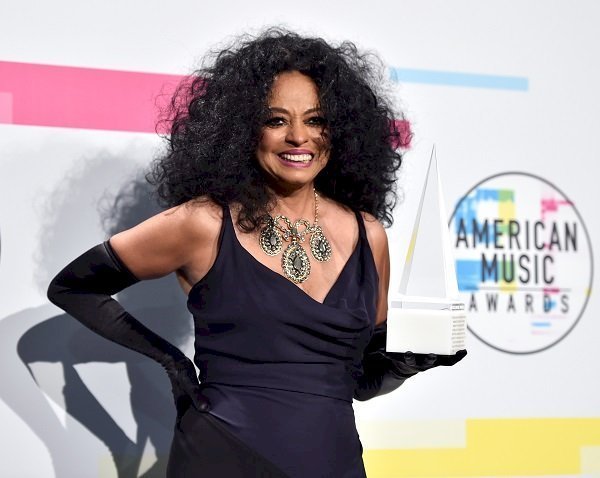 PERFORMING NO MATTER WHAT
However, the star urged the more than 800,000 people from the crowd to remain calm and stay with her as she would keep singing. In the video uploaded to Shout Factory Music, Ross appeared wearing a shiny orange ensemble trying her best to sing while pushing her hair away from her face.
Even though Ross tried her best to keep the concert going, the extreme weather made her end the show earlier than expected. Thankfully, she repeated it the following day.
ANOTHER OUTSTANDING PRESENTATION
There is another performance that Ross made that stayed in people's memories for a lifetime: "I'm Coming Out" in Central Park in 1980. Due to that song, and some other aspects of her life, Ross has been known as a gay icon.
GAY ICON
One of the most obvious reasons for that is the meaning of the phrase "come out" for the LGBT community, which is usually described as a person revealing their sexual orientation to the public.
Consequently, the tune is often interpreted as a celebration of lesbian, gay, bisexual, or transgender identity and the encouragement to "come out."