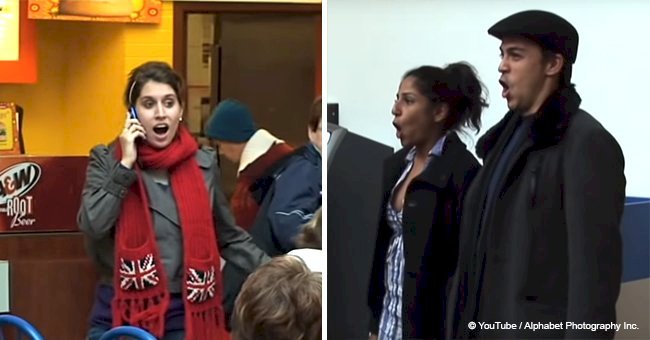 Woman randomly starting to sing at a food court gets back up from 'strangers' in the crowd
A woman erupts into song at a mall at Christmas time and gives shoppers a treat.
Christmas shoppers at the Seaway Mall near Niagara Falls were astounded when a woman who was talking loudly on her cell phone suddenly erupted into song.
She started singing the chorus to Handel's "Messiah in a superb operatic voice that left her audience flabbergasted.
But the surprise wasn't over and what happened next was filmed and posted on YouTube/Alphabet Photography Inc. where it garnered an unbelievable 51.000.000 views, and 141,000 shares.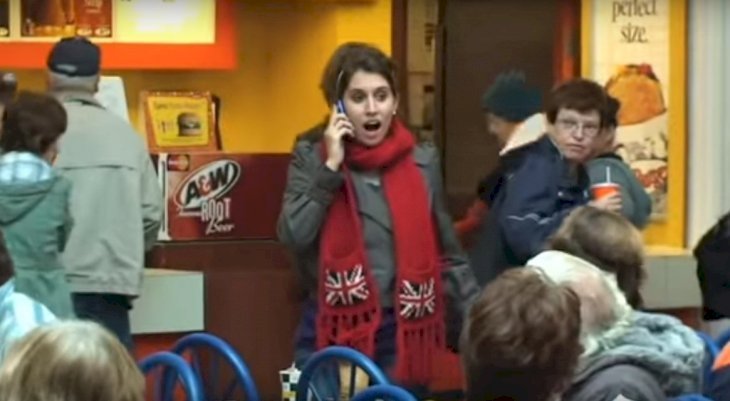 Source: YouTube/Alphabet Photography Inc.
A CHORUS RISES ONE BY ONE FROM THE CROWD
As the shoppers watched in astonishment, singers rose one by one from their places around the mall's food court to join in the woman's serenade.
These extraordinary singers belonged to the Pennsylvania All-State Chorus and had decided to bring the music directly to the people as an early Christmas present.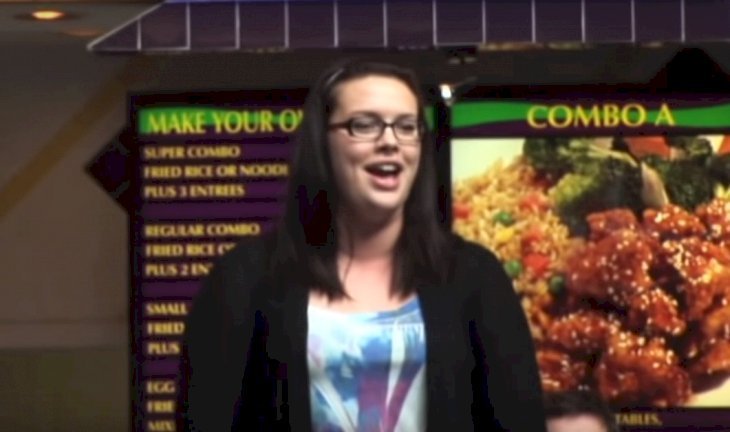 Source: YouTube/Alphabet Photography Inc.
AN EXTRAORDINARY EXPERIENCE
Before long, 100 singers were standing and singing Handel's magnum opus in perfect harmony. The echo of their voices filled the space, and many shoppers later confessed to feeling goosebumps.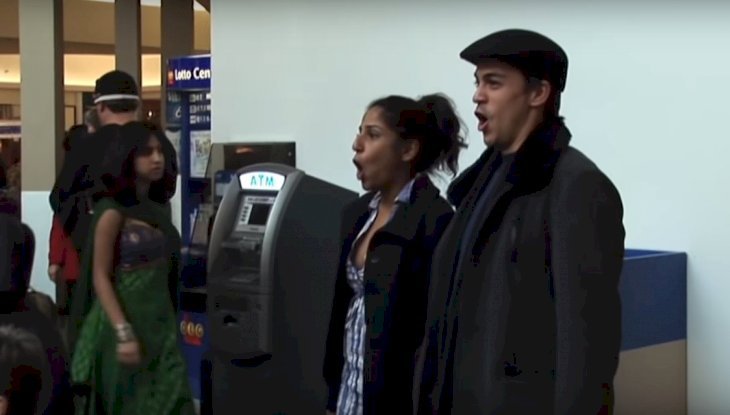 Source: YouTube/Alphabet Photography Inc.
HANDEL'S "MESSIAH"
The "Messiah" was composed in 1741 by George Frideric Handel who was then residing in England as an English language oratory. It was first performed in 1741 and has since then become one of the greatest challenges any choir can face.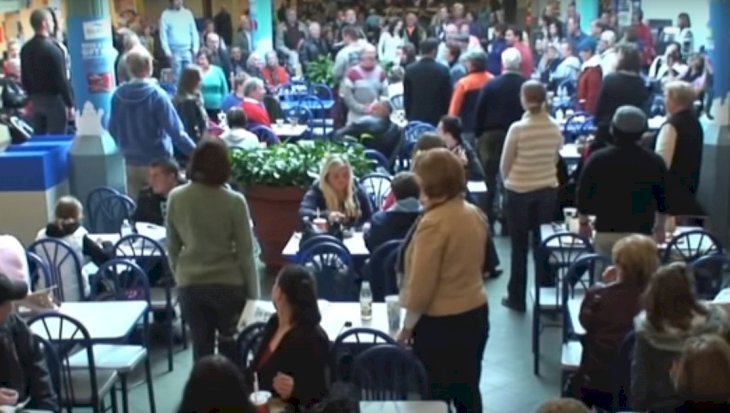 Source: YouTube/Alphabet Photography Inc.
MUSIC IN THE OLD FASHIONED WAY
Today, most people's daily experience of music is through recordings, but not so long ago music was live and performed by itinerant musicians, many of them performing on the streets and singing for their supper.
Read more on our Twitter account @amomama_usa.
FROM SINGING ON THE STREETS TO RECORDING STARDOM
One extraordinary young woman trod the path from rags to riches like one of the troubadours of old.
Natasha Cook sang in the streets of London, playing her guitar and thrilling passers-by with her extraordinary voice, and then one day something magical happened.
One of the people who stopped, captivated by her talent was no ordinary passer-by.
He was none other than the famous music producer, Tony Visconti.
Visconti had worked with stars like David Bowie, T-Rex, The Boomtown Rats, and Iggy Pop, and been instrumental in discovering many more.
Visconti was so taken with Cook's abilities that within a year, she recorded her debut album and was starting out on a music tour. In just a few months the 19-year-old Scots was on her way to stardom, and all because she loved singing in the streets.
Please fill in your e-mail so we can share with you our top stories!