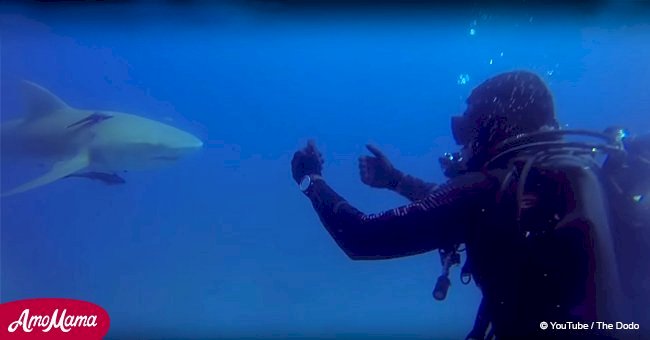 Diver is mindful of shark until he discovers the strange behavior was not to attack

A shark in need of assistance swam up to a diver for help.
Josh Eccles was diving in the Atlantic Ocean when he encountered a shark. Naturally, he was hesitant when the saw shark swimming towards him.
Read more on our Twitter account, @amomama_usa. The unusual incident was caught on film and can be seen below.
The shark didn't attack him. Instead, it bumped into him repeatedly and Eccles made a shocking discovery on closer inspection.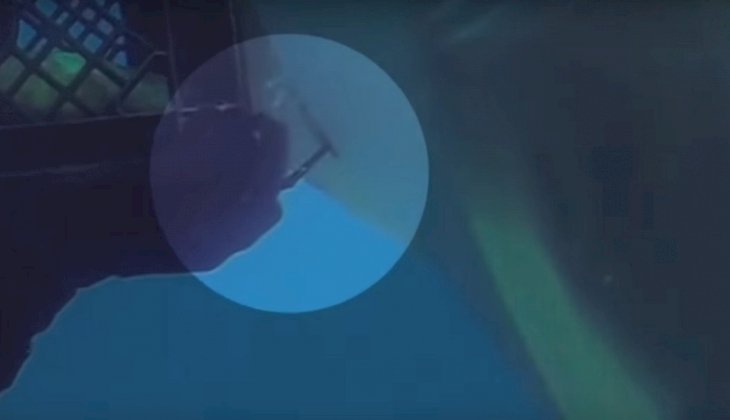 Source: YouTube/The Dodo
A large rusted hook was lodged into the shark's flesh, and Eccles decided to help the shark, regardless of the risk involved.
He removed the rusted hook and patted the shark on its head before it swam away. However, the shark returned to say thanks.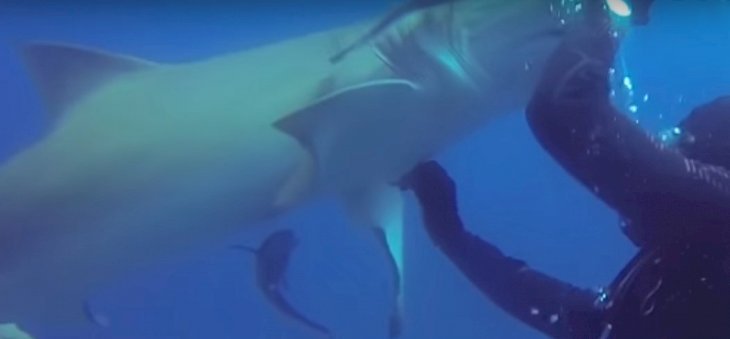 Source: YouTube/The Dodo
She swam up to Eccles and gently nudged him with her head before swimming off into the murky waters again.
The shark returned more than once to "thank" him for removing the hook and no doubt relieving the pain it caused.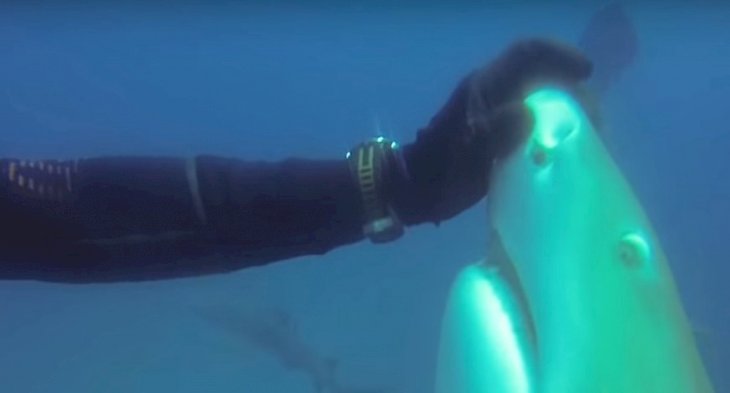 Source: YouTube/The Dodo
The incident occurred back in 2017. It was shared on the Dodo's YouTube channel and has amassed more than 850,000 views since then.
A few years ago off the South African Cape coast, a great white shark weighing approximately 500-kg jumped onto a boat.
The team from Oceans Research told reporters that they were "chumming to attract sharks to the boat" to take photographs of their fins.
A shark fin is unique, much like a human's fingerprint, and is valuable to their research.
However, no one expected that the Great White could jump onto their boat and the team struggled to get the shark back into the water.
They couldn't push it by hand, and trying to pull it back into the water with a piece of rope also failed.
The team contacted the harbor and asked for a crane. They also had to splash water on the shark's gill so that it wouldn't suffocate.
One of the team members said:
"This was the first, and hopefully last, time a shark has jumped into our boat. It was quite stressful for everyone, both for the shark and the humans."
He is happy that they were able to free the shark and added that it could have ended in tragedy. It goes without saying that sharks should be respected at all times.
Please fill in your e-mail so we can share with you our top stories!