Ellen slams people who question sexual assault survivors and opens up about being abused at 15
TV host Ellen DeGeneres was interviewed on her own show and criticized those who dismiss the stories of survivors of sexual abuse when the victims can't recall specific details from their traumatic experiences.
As Daily Mail reported, in a recent episode of "The Ellen DeGeneres Show," the 60-year-old was the one answering questions when journalist Savannah Guthrie wanted to know her views on people not believing stories about sexual violence.
A year since the #MeToo movement took the US and the rest of the world by storm, DeGeneres opened up about the abuse she suffered when she was 15 and had something to say to those who refuse to take the accounts of other survivors seriously. Read more on our Twitter account @amomama_usa
Her wroth words follow President Donald Trump's questioning the veracity of Dr. Christine Blasey Ford's account of the sexual assault she was submitted to by Judge Brett Kavanaugh.
Trump is once again under fire for openly mocking Ford while on a rally in Mississippi for not being able to recall the exact place and moment on which the assault occurred, and DeGeneres also condemned his words.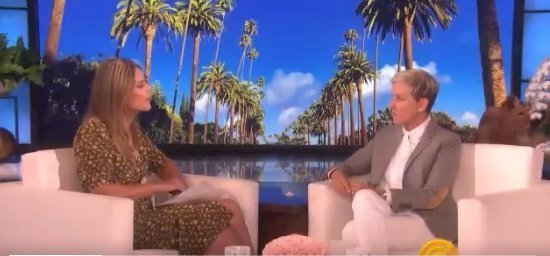 "Well as a victim of sexual abuse, I am furious at people who don't believe it and who say how do you not remember exactly what day it was… You know, you don't remember those things," she said.
"What you remember is what happened to you and where you were and how you feel. That's what you remember."
-Ellen DeGeneres, Today, October 4, 2018.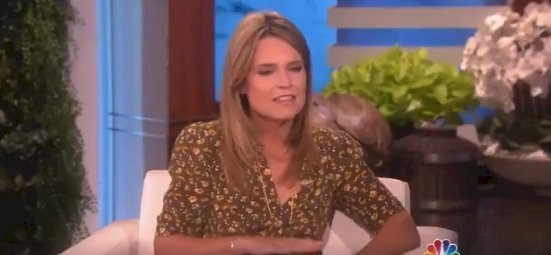 Guthrie shared fragments of the interview on "Today," the show she co-hosts, sharing her impressions about her heartfelt conversation to DeGeneres.
"It was a very intense and unexpected conversation that Ellen and I had," Guthrie said. 'We all know her and we know her light, fun, and airy side and this was a different side and she feels really strongly about it."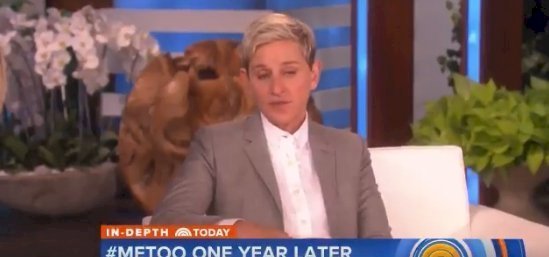 "I think anybody who has gone through it, right now is watching this so angry because you know, how dare you not believe us?" Ellen said with indignation over Trump's remarks.
DeGeneres's revealed to have been the subject of sexual abuse as a teenager in reply to 39-year-old actress Busy Phillips sharing her own story of being raped at 14, something that took her 30 years to tell anybody.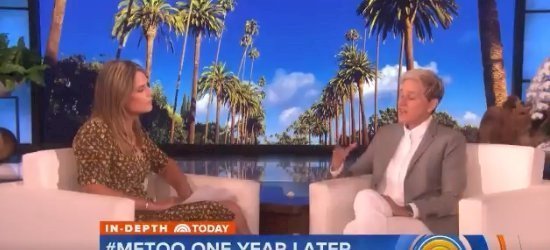 Phillips appeared on DeGeneres's program on October 3, and she said that it was Blasey Ford's bravery what finally gave her the strength to talk about her experience in public.
"I was 15 and I had something happen to me. When I watched Dr. Ford, anyone who's had something happen to them, you just get so angry when someone doesn't believe you or says, 'Why did you wait so long?' It's because we're girls and we're taught not to say anything and go along with it," DeGeneres expressed.
"What you remember is what happened to you, where you were, and how you feel. That's what you remember."@TheEllenShow talks to @SavannahGuthrie about Dr. Ford's testimony and her own experience. Tune in tomorrow for full interview. pic.twitter.com/6F6CGQb8LG

— TODAY (@TODAYshow) October 4, 2018
As for Kavanaugh, who recently had to testify in front of the Senate Judiciary Committee regarding Blasey Ford's accusations, he became an example of double standards related to how professional women and men are allowed –or not- to surrender to emotion in public.
After the 53-year-old choked back tears in the middle of the opening statement for his hearing, Internet users rushed to point out how differently a woman in the same situation would have been treated by the media and public opinion.
I will say this...if a woman were to yell, interrupt and cry while being questioned, people would call her unhinged or say she had a melt down. pic.twitter.com/qBDuBP0QHt

— Alyssa Milano (@Alyssa_Milano) September 27, 2018
Several people assured that if a woman lost composure in a public act the way Kavanaugh did she would have been considered unprofessional and over emotional.
For them, breaking down in public and still being respected as a professional is a privilege only men have, while women are under pressure to keep their emotions under control at all times.