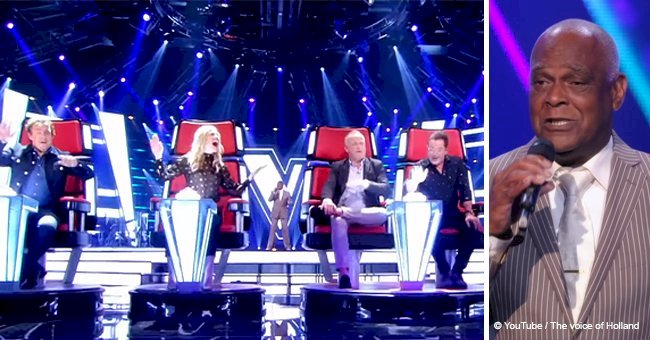 Elderly man gets an ovation from judges for his incredible rendition of 'Unchained Melody'
Rene Bishop stunned the audience with his rendition of "Unchained Melody" during a spectacular audition round performance for "The Voice Holland."
On stage, Bishop started the song as someone out of the ordinary - a much senior contestant in the show – and the audience didn't really know what to expect from him.
However, as soon as Bishop started belting out the lyrics to the song, it was apparent that he was much more than your average singer.
The judges understood as well that a special talent stood amid them on stage. But they didn't turn around quite yet as they were curious to hear more of what he had to offer.
Follow us on Twitter to learn more.
As he continued singing, the audience erupted to loud cheers and applause, but Bishop was unfazed by all the attention he was getting.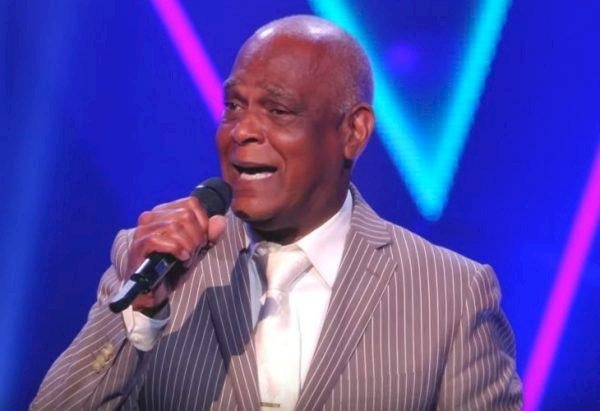 Source: YouTube/The Voice of Holland
He used his years of experience keep himself calm and composed while he hit the most difficult of notes in the song with much comfort and ease.
Although the judges did not turn around immediately, the feeling of shock and enchantment was clear on their faces.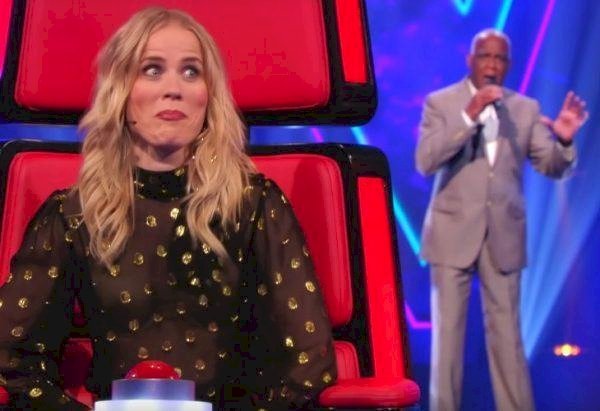 Source: YouTube/The Voice of Holland
They appreciated each note that Bishop hit and visibly anticipated and eagerly waited for the next difficult note he would strike.
At one point in time, Bishop sang one of the most difficult parts of the song with ease and professional perfection, which finally forced the judges to hit the buzzer.

Source: YouTube/The Voice of Holland
Surprisingly, they all hit the buzzer at the same time announcing their grand approval of his singing ability.
Bishop's fabulous audition on one of the biggest singing reality competition has been adored by the internet. It has been viewed more than one million times so far and has been liked by more than 16,000 viewers.
Over the past several seasons of the popular singing competition, several unexpected talents have presented their unique singing talent to surprise the judges, live audience, as well as people all over the world.
Please fill in your e-mail so we can share with you our top stories!