Raccoon and chocolate Labrador share a pool day together, and their bond is pure love
Penny the chocolate Labrador was recorded supporting Tito the raccoon during their day out in the swimming pool.
According to a report from Bored Daddy, Penny was actually the first member of the family to actually welcome Tito into the family after he was rescued. Since then, the two pets have formed a formidable friendship.
The two pets often play and spend their day together. Whenever Tito wants to try new thing, Penny supports him with all his heart.
So when Tito decided to go for a swim in the pool, Penny tagged along and supported the raccoon all the way through.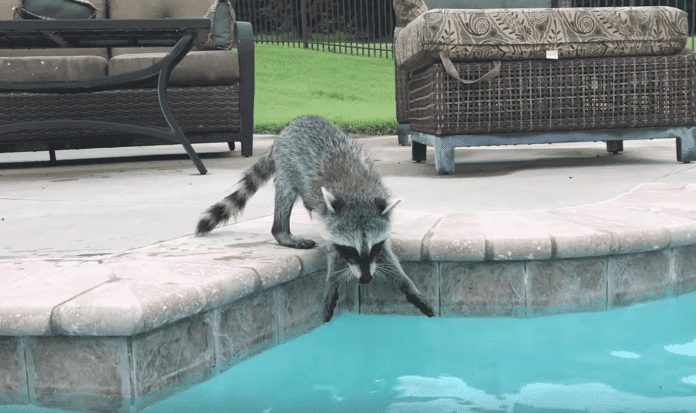 Follow us on Twitter to learn more.
When Tito jumped into the pool, Penny followed right behind and played alongside him in the water. After a moment of swimming back and forth, Tito even climbed onto Penny's back as they happily swam together.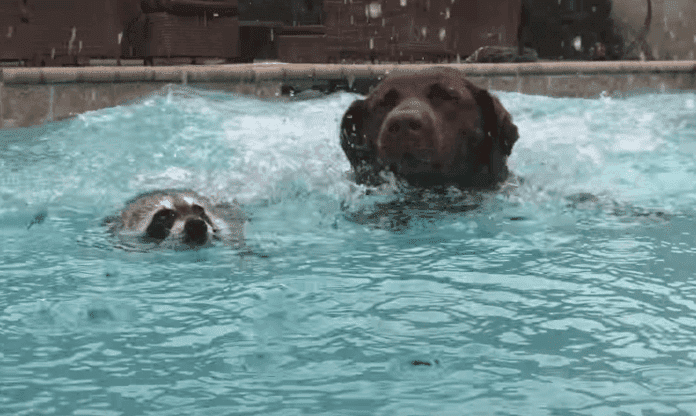 Watching these two friends set out on an adventure is truly amazing. Their bond is truly capable of meeting anyone's heart.
Quite expectedly, the video has been warmly welcomed by the people on the internet. It has been viewed more than 641,000 times so far and has been liked over 6,000 times.
Raccoons are not your typical everyday pets that people like to keep at their home. They are often considered to be annoying pests that are quite aggressive.
However, like the raccoon in this family, another half-blind raccoon that was provided with care by a woman named Eryn showed surprising friendliness.
According to We Love Animals, the creature returned to Eryn's house every day for the next five years, where it was always fed by the family.
One day, the raccoon surprised everyone by bringing two guests, both cats, over for the dinner. Ever since then the cats became the raccoon's permanent partner while it visited Eryn's home for feeding.
However, not all raccoons are as friendly or honest as these two creatures. Previously, a raccoon was captured on video stealing a college student's cell phone in Kentucky.
Fortunately, the creature eventually dropped the phone only a few minutes after picking it up with his teeth.