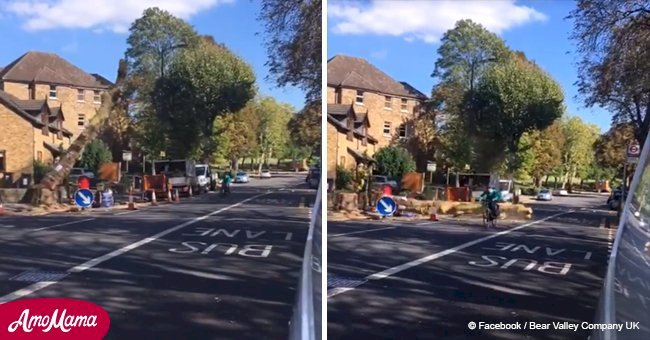 Heartstopping moment cyclist is almost crushed by a huge tree

A cyclist just barely escaped death by a falling tree as he rode down a busy road in London earlier this week.
According to the Daily Mail, the incident occurred on Adelaide Road where tree surgeons were using a chainsaw to chop down a very tall tree just off the street's sidewalk.
The area, which clearly should have been cordoned off, has vehicles passing through as normal.
Follow us on Twitter for more @amomama_usa.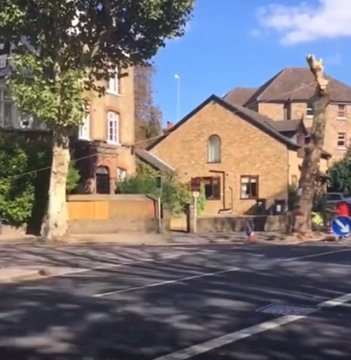 Source: YouTube/ The Sun
In the clip, the tree gave way and fell directly onto the open street just as a clueless cyclist heads toward it.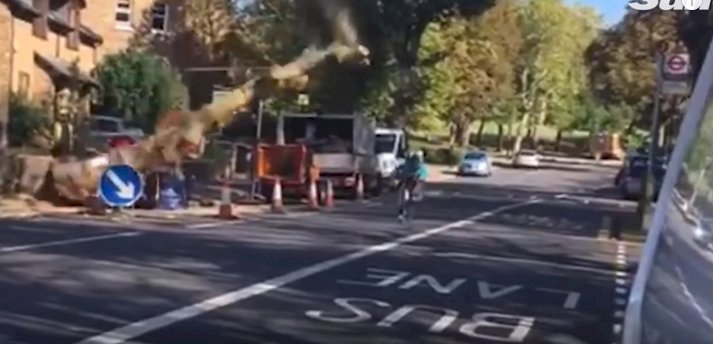 Source: YouTube/ The Sun
One of the workers yelled a warning noise as he passed beneath the massive free-falling trunk.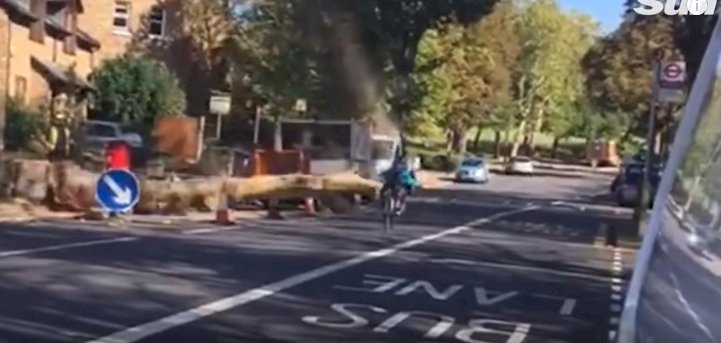 Source: YouTube/ The Sun
The cyclist's speed just barely allowed him to avoid the tree as it fell with a heavy thump onto the tarmac.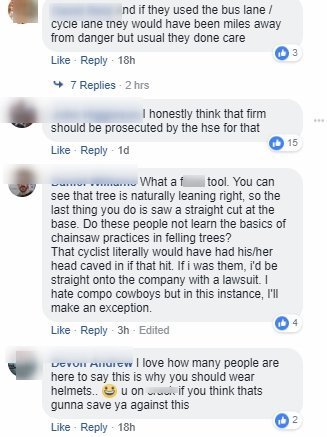 Source: Facebook/ The Bear Company
Shocked, the cyclist slows to a stop and turns back, befuddled by what just happened.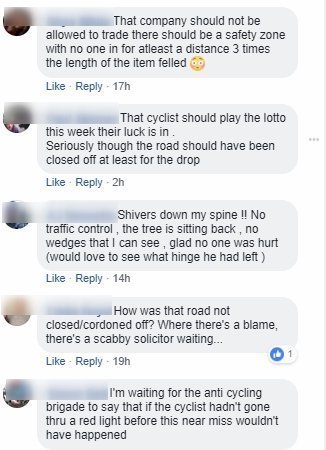 Source: Facebook/ The Bear Company
He then looked over to the workers and glared at them.
The public took to Facebook to express their opinions on the worker's actions and the company.
Most were stunned that the workers cut the tree despite the inherent risk to innocent passersby.
Source: YouTube/ The Sun
In July 2018, another careless act left two cyclists seriously injured after they were nearly crushed by a driver.
Two female members of the Yeovil Cycling Club catapulted off their bikes when 81-year-old Michael Tarrant drove straight into them in Mudford.
Left in a heap, one of them suffered cracked ribs, a broken finger and a large bump while the other lost piece of her ear.
Shaun Howells, who was the first paramedic on the scene, stated that the cyclists were "very lucky" and implored all road users to "drive with care and respect."
Source: YouTube/ USMAGAZINE4K
The driver was banned for two years and will have to take an extended re-test after that period has passed.
Meanwhile, a more heartwarming story happened back in August 2018 when one little boy was almost crushed in his own bedroom.
Twins Brock and Bowdy were playing in their room when both boys attempted to climb their dresser.
Two opened drawers combined with the boy's weight to cause the dresser to tumble down.
Source: YouTube/ Inside Edition
A red ball underneath it kept the dresser from flattening and gave Bowdy enough time to figure out how to save his brother.
He successfully pushed the dress off his brother and the two were left unscathed.
Please fill in your e-mail so we can share with you our top stories!