Mom throws hot pepper in kid's eyes for 'bullying' her daughter in a brutal act of revenge
No one else would do something to help, so Simmone James took matters into her own hands for her bullied daughter. She was subsequently arrested by police earlier this week.
According to Fox 35, James' husband Larry Barkley is standing in support of his wife's decision to do what she felt needed to be done when it came to their daughter's happiness. 
He said the bullying had been going on for several months before James, 46, decided to throw salt and cayenne pepper into two students' eyes at the Cambridge Elementary school in Florida.
Follow us on Twitter for more @amomama_usa.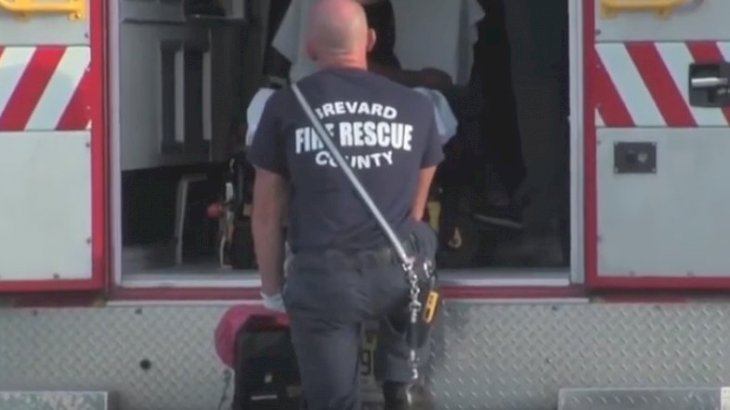 He described what his daughter went through: 
"It's tearing her up. She's tormented. She wants to come out and ride her bike. She can't because they're here. They're just that bad." 
He also explained his reason for supporting his wife despite the level she took it to: 
"I stand by what my wife did for one reason. You do not attack no one's child and beat them up and have her afraid to even walk the street, even ride her bike." 
Barkley revealed that the girls, aged eight and 11, also began bullying his wife. She reported it to the police and allegedly tried to talk to the girls' mother, but nothing was done.
One of the mothers, Coralee Woodson, denied the claim: 
"I don't get into their stuff. Any other parent that has issue with my kids, they knock on my door. She could have did the same thing."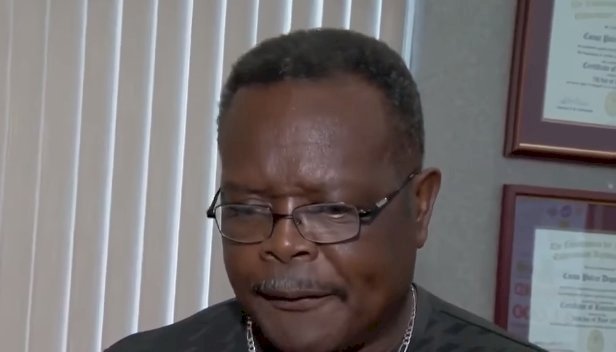 Woodson's daughter and the other victim received care from the school nurse for the redness and burning resulting from the attack. 
James reportedly entered the school and said "take care of these kids, they did it again," before promptly leaving.
Woodson attempted to demonstrate what was done to her daughter Rosa who was left shrieking in pain. 
Meanwhile, Barkley said he has "no sympathy for her at all." 
He continued: 
"I don't think it's right to attack no kid, but it ain't right for a kid to attack you." 
A senior official at Brevard Public Schools named Matt Reed commented on the bullying report saying school administrators "by and law were doing an investigation" which is "an extensive process."
Barkley's wife was arrested on two counts of child abuse, battery, and disruption of school functions. 
He is working towards getting the bail money for her. She has also been banned from the school's grounds.
Mum 'gets revenge on daughter's bully by throwing salt and hot pepper into eyes'https://t.co/IV3KIhu0UB pic.twitter.com/SenARFWzTV

— The Mirror (@DailyMirror) October 4, 2018
Sadly, just last month a young child got pepper sprayed at school. The authorities did not even inform the mother. 
Whayon Mottley, an eight-year-old at G. H. Reid Elementary School, was picked up by his mother Keyona Mottley for another reason on September 17. 
Police say mom threw cayenne pepper into faces of young girls she accused of bullying daughter https://t.co/L3vwqMibvr pic.twitter.com/YCD7xh1Sb6

— FOX 5 DC (@fox5dc) October 4, 2018
Keyona rushed over after tornado warnings were sent out. When she got to to the school, she saw her son crying. His face and eyes were red. 
The principal and teacher dismissed the event. The teacher simply said, "he got maced, I washed his mouth." 
Source: YouTube/ WESH 2 News
Keyona latter found out it was the teacher's own 19-year-old son who left the mace can on the table within reach of the kids.
The Richmond City School District launched an investigation into the matter. 
The distraught mother just wants an acknowledgment of wrongdoing and for the teacher to be held accountable.
Another disturbing bullying case emerged out of Apostles Catholic School in Perth early last month. 
10-year-old Amber Yoon was made to hang from a tree with a skipping rope tied around her neck in a near-fatal case of bullying.
The young girl is already going through a lot. She was born with a hole in her heart, her esophagus is disconnected from her stomach, and she is hearing impaired. 
Rather than being there for her, students horrendously bullied the poor girl. 
The school did little about it afterward as she was made to wait in an office by herself and write a statement. They further offered no medical assistance.
Her mother spoke out against the school on Facebook where she received endless love and support for her daughter.