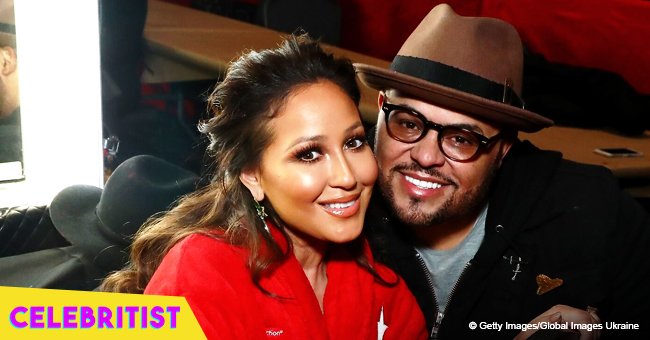 Israel Houghton reveals why Adrienne is the 1st woman to make him feel 'celebrated & not tolerated'
Everyone knows about what happened during the start of Israel Houghton's relationship with Adrienne Bailon given its high media coverage and its controversy, but despite everything, their love prevailed. Now, Israel reveals that his wife is the first woman to make him feel "celebrated and not tolerated", and that's what makes their love so pure.
Israel divorced his first wife, Meleasa Houghton, back in 2016 after more than two decades of marriage. This particular news piece made waves on the internet given its controversy, especially since at that time, he was already rumored to be seeing Bailon.
However, nothing in the past matters now that the two are happily married and have been making the most out of married life together. In fact, Israel claims that it is only now that he feels sincerely and genuinely accepted by someone, who loves him wholeheartedly despite everything.
In an interview with Madame Noire, he opened up about his feeling towards his wife, saying that she is what "home" means to him.
"She was the first person that made me feel like you don't have to hide in order to be accepted. She was the first person that said I'll accept everything because I like you, I love you, all of that. It's the first relationship I've ever been in where I felt celebrated and not tolerated. I'll walk into the house and there's just this sense of truly, 'welcome home,' and I tell you what, a guy will break his neck to experience that kind of love, that kind of like, that kind of celebration."
Likewise, Adrienne says that she knew right then and there that Israel was the one for her by the kind of friendship they had in the start of their relationship. She says that Israel was the one who loved her in a way that no one else but her mom has done.
You love me the way my mom loves me. You love me like that. You like me. You like hanging out with me. You think I'm funny. You think I'm witty. I can be so silly in front of you and you love me. You think I'm beautiful. You think I'm dope and I never experienced that. I never experienced affection like that."
Please fill in your e-mail so we can share with you our top stories!