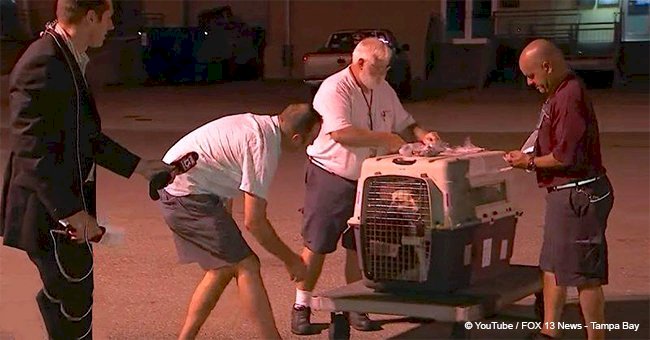 Soldier is afraid the dog he adopted in Iraq won't remember him until he opens her cage
Nick Pierzchalski, who served for years as a pilot in the Army National Guard, got reunited with the dog that turned out to be a big morale booster for him during his deployment in Iraq.
A video report from Fox 13 showed the emotional moment when Pierzchalski met his longtime friend, whom he befriended, during the time of war – a dog named Airys.
The source informed that Perzchalski found the puppy one day as it roamed through the streets of Iraq. He quickly befriended the poor animal and started providing it the care and training that it deserved.
Soon, Airys was under Perzchalski's care after it was confirmed that there was no family to look after the dog. So during his stay in Iraq, Pierzchalski built Airys a kennel in the hanger and the two remained close ever since.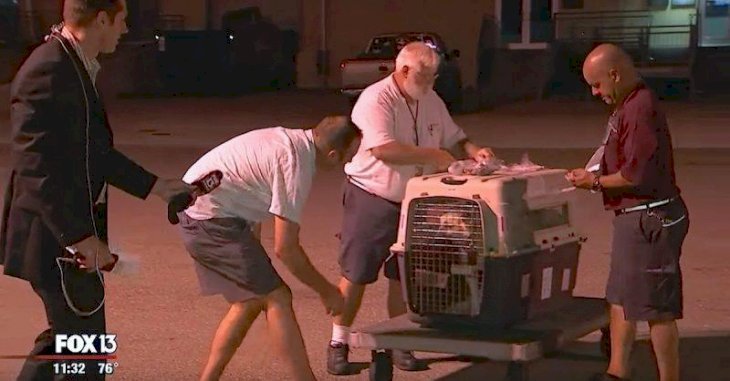 Source: YouTube/Fox News 13
Follow us on Twitter to learn more.
When his overseas duty finally came to a conclusion, he had to return to his homeland of Florida. He was sad to leave Airys behind and vowed to somehow get her out of Iraq and bring her with him to the U.S.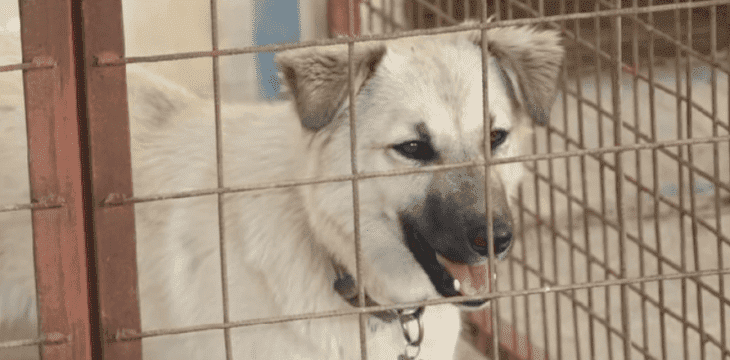 Source: YouTube/Fox News 13
To turn this into a reality, Pierzchalski teamed up with SPCA International, who worked to finally bring Airys to Florida.
On the day of the much-anticipated reunion, Pierzchalski was nervous about whether or not Airys would recognize him and what her reaction would be.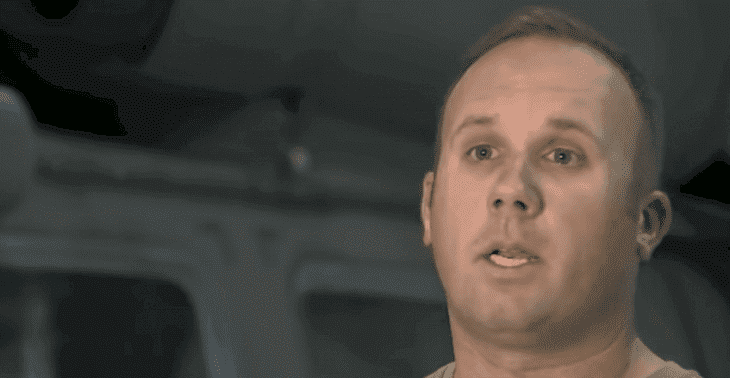 Source: YouTube/Fox News 13
As Fox News covered the moment live on air, Airys was brought up to Pierzchalski for the first time following after months of separation.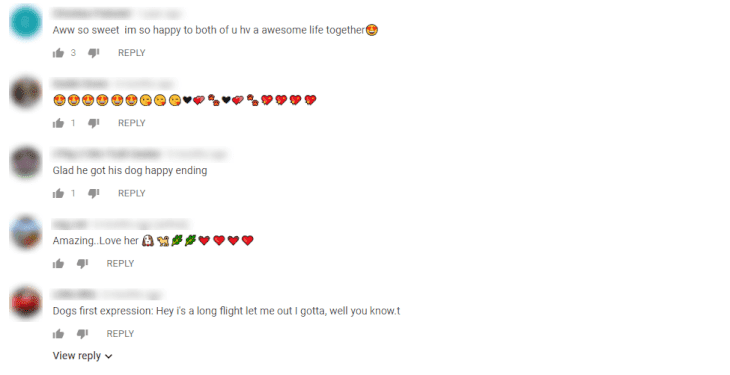 Source: YouTube/Fox News 13
When Airys's cage was opened, the dog's reaction made it immediately apparent that not only had she remembered Pierzchalski but probably had also missed him.
Airys immediately snuggled up to Pierzchalski and when he carried her in his arms, she even licked his face with love. The heartwarming moment caught on tape has been watched more than 122,000 times
Reunions between these innocent pets and their human friends are always emotionally overwhelming. Over the years, several reports of such heartfelt reunions have come forth that has melted our hearts.
Last month in September, another such heartwarming reunion between a local sailor and his dog adopted during his deployment became viral on social media and won everyone's heart.
Please fill in your e-mail so we can share with you our top stories!