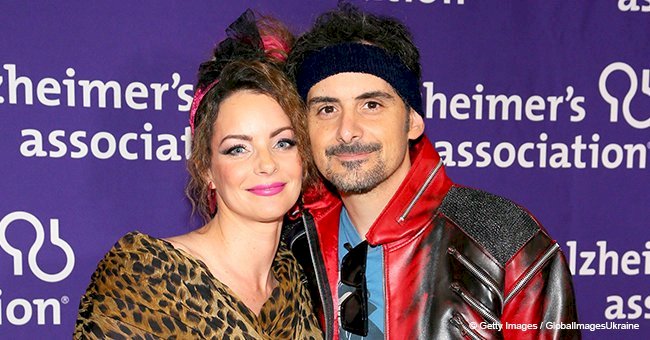 Brad Paisley and wife Kimberly are opening a free grocery store
The iconic country singer, Brad Paisley, and wife Kimberly Williams-Paisley open their version of a food pantry named "The Store."
Paisley, who is the president of The Store's board of trustees explained that the store is supposed to be a place with "dignity" for people who are going through difficult time in their lives.
He told the Tennessean, "All of us are one unforeseen disaster away from rock bottom. It's nice to think about a place where when that happens to someone, they can use it to get back on their feet."
The Store is located at 2005 12th Avenue Street next to Belmont University Center. The company plans to partner with Second Harvest Food Bank of Middle Tennessee and other organizations to provide fresh as well as nonperishable groceries to the individuals and families in need for a period of one year.
Follow us on Twitter to learn more.
The customers who would get the benefits of the store would be referred by nonprofit and government agencies as it strives to fulfill its initial goal of serving around 3,000 people every year.
The co-chair of The Store's board of Trustees and the CEO of the Academy of Country Music, Pete Fisher, reiterated Paisley's ethos when he stated that The Store acts as a "bridge" for people who have fallen on their tough times so that they can afford basic amenities with dignity.
The country star also explained that the idea of the store was inspired by a similarly organized Unity Shoppe in Santa Barbara, California.
After visiting at the store with his children and wife during Thanksgiving, Paisley felt that such stores should be opened elsewhere as well. Following his realization, he brought the idea to Nashville.
The report from the source further informed that The Store will help people in need in more ways than just providing groceries.
The nonprofit also plans to set up a toy aisle over the holidays, which will ensure that these families will have the toys on their children's wish list during the holiday season.
Meanwhile, the source also informed that the store is looking to raise funds through their "Brick By Brick Campaign" for the construction of the storefront and to meet the operational needs for food.
An estimated $500,000 is required to be raised initially and the final requirement for the complete construction is estimated to be around $1.2 million.
Paisley is one of the most popular stars in the country music scenario, who is beloved for his iconic songs carrying emotional values and deep, underlying meanings. Here's a story behind one of Paisley most popular numbers, "He Didn't Have to Be."
Please fill in your e-mail so we can share with you our top stories!