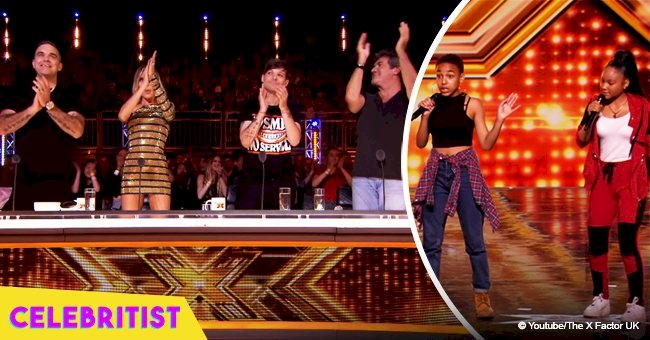 Simon Cowell pairs up two girls to make new duo that stuns the crowd
Simon Cowell is known for his blunt and sometimes-harsh comments to contestants, but the TV mogul also has a near-perfect instinct when it comes to spotting talent. Cowell recently made a powerful duo out of two strangers, and the result was phenomenal.
When 14-year-old Aaliyah Robinson came on stage, she told "X Factor" judges she was about to show them what she's got. The teenage singer and dancer then proceeded to give her best in a performance of Awolnation's hit song "Sail."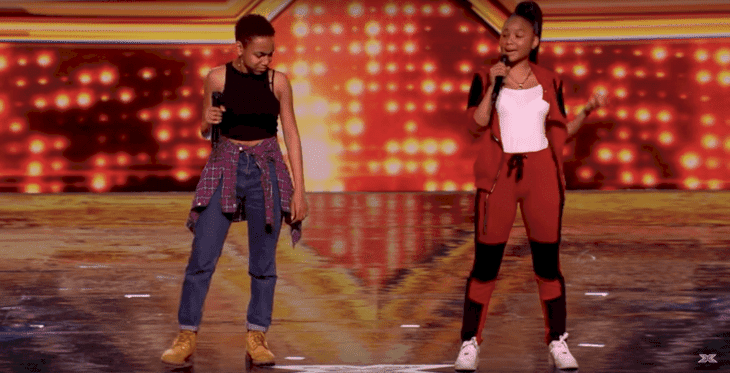 YouTube/The X Factor UK
Despite bringing on an impressive amount of confidence and energy, Cowell was not impressed. He cut short her audition and advised her to try something better in the next stage:
"I don't think you've come with the right song. You're better than those songs."
Next came Acacia K, another assertive teenager who stood before the judges and promised to "smash it." The 15-year-old student from Leyland, Manchester sang Nicki Minaj and Skylar Grey's "Bed of Lies" and gave it her best.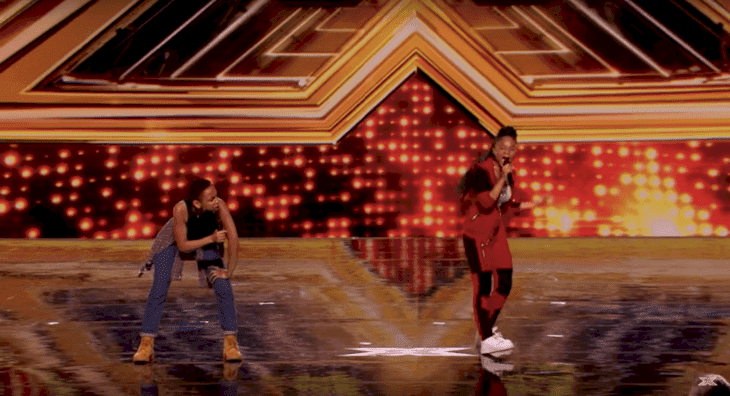 YouTube/The X Factor UK
Again, Cowell stopped Acacia mid-performance because he thought her chosen song was not good enough. The "X Factor" creator then said:
"Can I have a word backstage?"
Behind the scenes, Cowell told the two girls he'd like to see them perform together and gave them another shot at the auditions. Robinson and Acacia, now a duo, came before the judges a second time to perform a cover of "Bang Bang" by Nicki Minaj, Ariana Grande and Jessie J.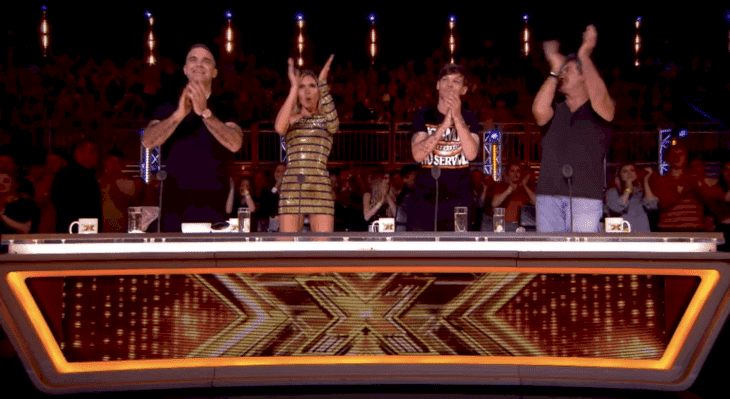 YouTube/The X Factor UK
Although the girls had only an hour to prepare for their impromptu duet, the difference was evident between their joint efforts and when they acted solo. Cowell was even caught singing along.
A proud Cowell delivered his opinion of their audition:
"Was it perfect? No, but you only had an hour. What it was was fun; you had a sense of chemistry. I absolutely love you two."
Former "One Direction" singer Louis Tomlinson, whose world-famous group was also a brainchild of Cowell's mix-and-match, commended the girls:
"Musically, it's very different but that really reminded me of the first time in One Direction we performed on this show. There was just a magic in the air and the chemistry between you two. When other groups come on here we say to them, bring that chemistry that you girls have just brought. It's unbelievable, well done."
English songwriter, Robbie Williams advised the girls to "love one another."
"You've got to be family. …and see each other through thick and thin because you're going to need each other," he stressed.
Please fill in your e-mail so we can share with you our top stories!