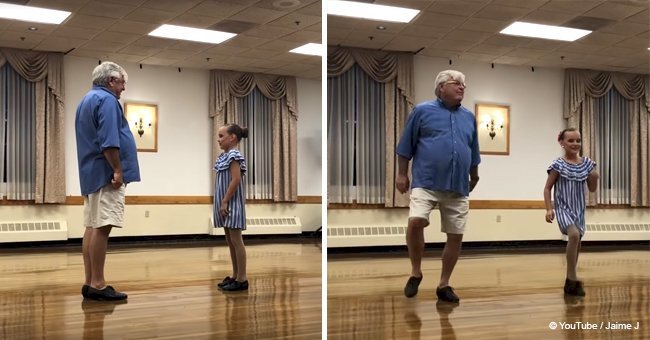 Girl's tap dancing performance with 72-year-old grandfather goes viral

Maeve and her grandfather Bill became viral sensations after their incredible tap dance performance.
The 10-year-old girl's mother, Jaime, from Reading, Massachusetts, took to YouTube a month ago to share the entire dance.
In the clip, Maeve and her 72-year-old granddad Bill can be seen tapping their hearts out in sync.
Many people love each second of their performance, particularly Bill's last move toward the end. Follow us on our Twitter account, @amomama_usa, to learn more and scroll down to watch their performance in the video below.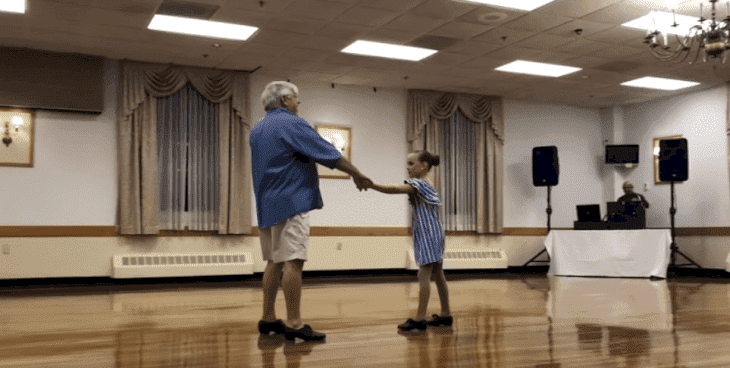 Source: YouTube/Jaime J
Maeve was going to go to the yearly summer dance presentation, and she required an accomplice.
When she heard that her grandfather loved to dance, she didn't even hesitate to ask him to perform with her at a tap dancing recital.
The elderly man was all smiles and gladly accepted her invitation. He knew he now needed to do his absolute best to make the performance worth watching.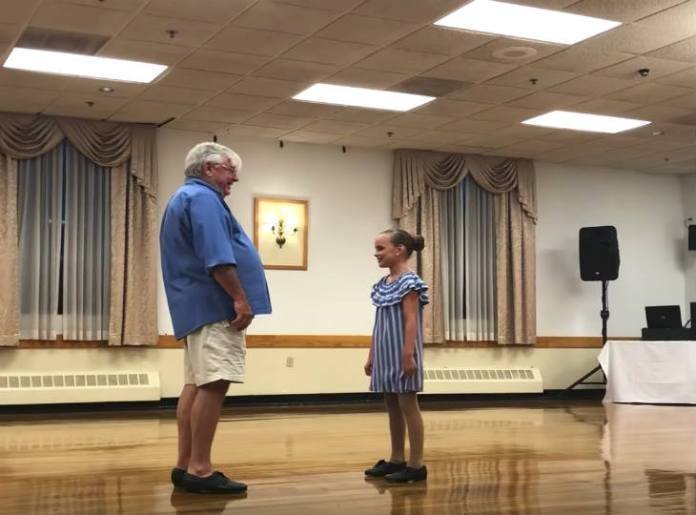 Source: YouTube/Jaime J
This was a one time opportunity for Maeve and Bill to have the time of their lives.
The pair took classes, and after just taking six, they perfected the routine. Now everything was prepared for the young lady's big day.
Before Maeve and Bill made that big appearance, the former was very anxious.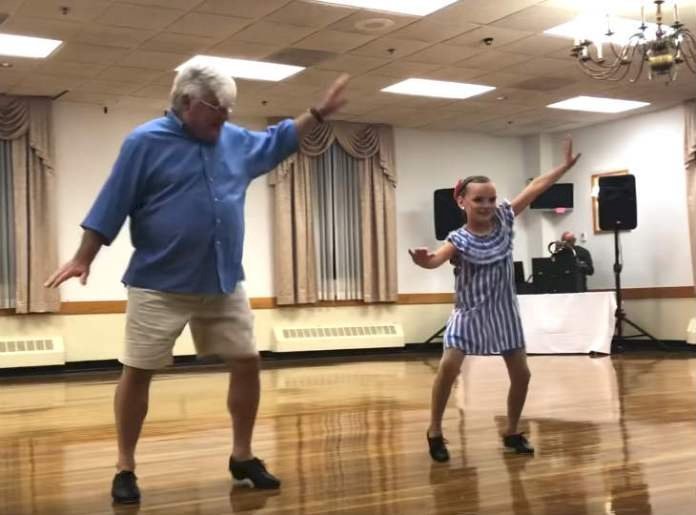 Source: YouTube/Jaime J
The grandfather at that point urged his granddaughter to enjoy and shine.
The crowd was in awe when the duo began to tap their feet away. They were so energized and can't quit cheering for the most delightful entertainers at the show.
At the very end of the show, Bill even pulled a cartwheel move, making the spectators went crazy.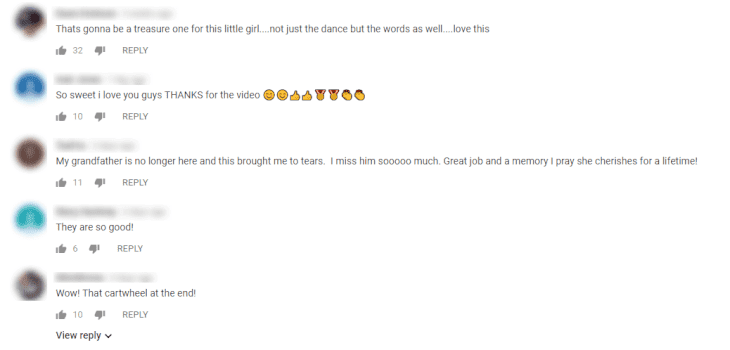 Source: YouTube/Jaime J
Maeve was overcome with emotion by everything her granddad did for her. Everyone attending the presentation can feel the adoration and affection they have for one another.
"They're probably aren't too many tap-dancing grandfathers around," Bill said. He added that he was extremely pleased to do it and amazed at the reaction.
Thinking this was the most adorable video, her mom chose to spread it online so that other individuals can witness the importance of grandparents in the life of the kids.
Another adorable moment that won over the hearts of many people was when the 85-year-old grandmother joined her granddaughter's dance during the family's talent show.
In the viral YouTube clip below, grandmother Franklin can be seen dancing to the popular song "Cupid Shuffle" by Cupid with her granddaughter.
There are numerous reasons why grandparents are our most loved individuals. They are those that make our childhood memorable with all the delightful moments they share. They usually spoil us and say yes to all that we want.
Please fill in your e-mail so we can share with you our top stories!