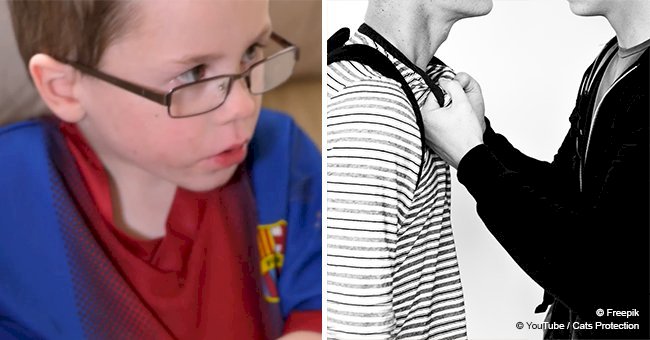 Bullies assault a 5-year-old boy, but suddenly an unlikely hero steps in to save him

Five-year-old Ethan found a hero in Smudge the cat after bullies ganged up on him outside their home.
Sarah, the little boy's mother, shared how the cat intervened after seeing the young thugs shove Ethan to the ground.
Ethan and his two-year-old brother were playing soccer outside their home when they were harassed by a group of older boys. They ignored the bullies at first. But the thugs eventually pushed Ethan to the ground.
Follow us on our Twitter account, @amomama_usa, to learn more and scroll down to watch the video below.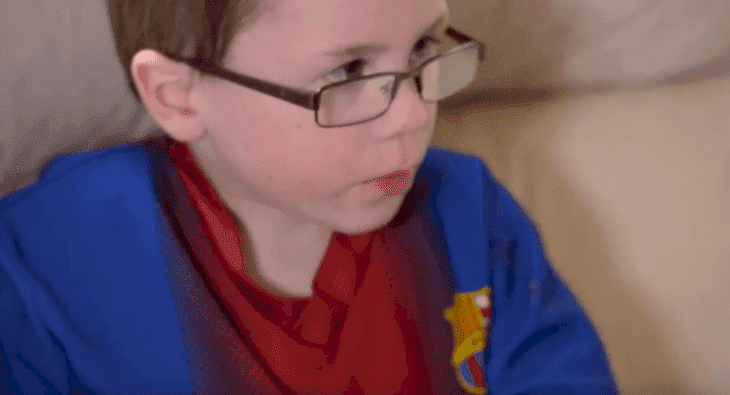 Source: YouTube/Cats Protection
Smudge knew what he had to do when he saw his "brothers" being assaulted. He ran towards the bullies and hissed at them.
SCARING OFF THE BULLIES
The bullies were unfazed at first, not laying off Ethan. That's when Smudge leaped onto the chest of the one who pushed Ethan and hissed right in the bully's face.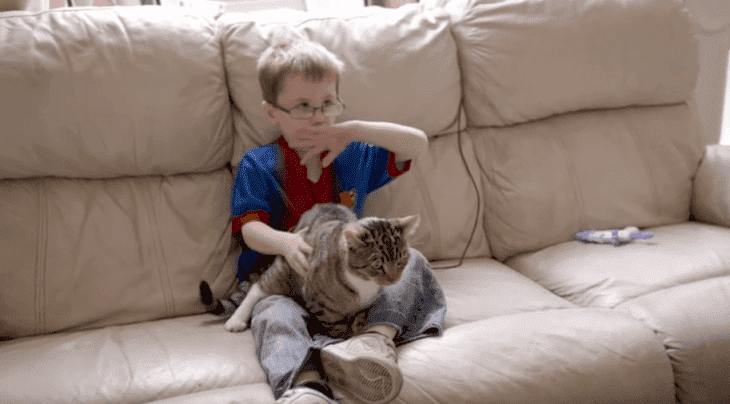 Source: YouTube/Cats Protection
Smudge successfully terrified the punks, who ran off screaming.
Sarah was grateful to Smudge for coming to her son's aid. "He has never done anything like that before but it was absolutely brilliant seeing him look out for Ethan like that," she said.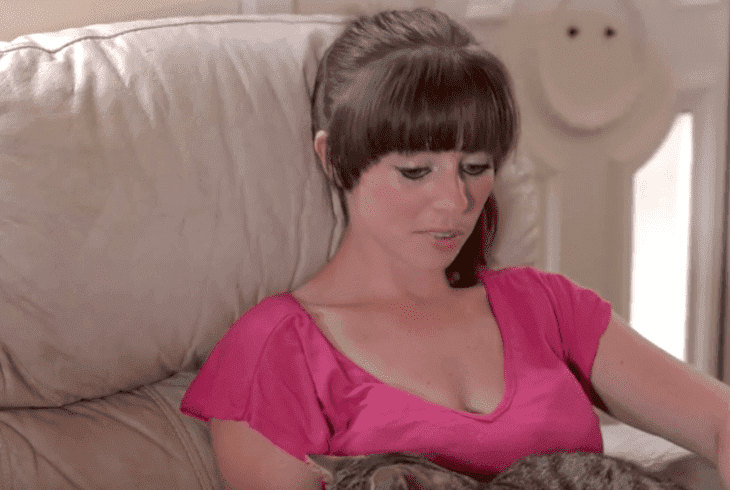 Source: YouTube/Cats Protection
She added that after the bullying incident, Smudge has noticeably been more protective of Ethan.
"He has slept outside his bedroom keeping guard ever since it happened. I actually feel so much safer knowing Smudge is around after seeing him defend him like that," Sarah said.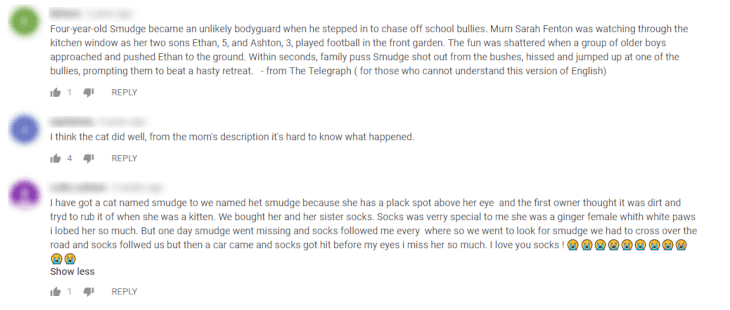 Source: YouTube/Cats Protection
Sarah had taken in Smudge after the family's previous cat died. He quickly hit it off with the boys, becoming like a brother to them.
ANOTHER PET HERO
In another story of heroism, Dory the St. Bernard saved the lives of her family members by alerting them to a gas leak in the house.
A video report from KOCO 5 News detailed the manner in which the clever dog warned its owners of the lethal situation.
The 160-pound dog sprang into action, suddenly alert, at 2 am in the morning sensing the danger. She started acting unlike herself, whining and pacing the room.
Once she got the family's attention, Dory simply refused to let them go back to sleep. She wouldn't stay calm and her restlessness even got the cats meowing.
Please fill in your e-mail so we can share with you our top stories!