Princess Beatrice of York - Biography, Net Worth, Facts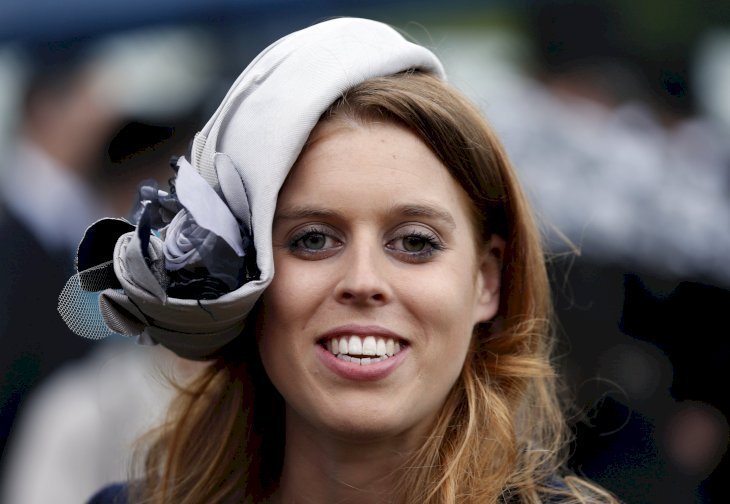 Content
| | |
| --- | --- |
| Full Name: | Princess Beatrice Elizabeth Mary Mountbatten-Windsor |
| Date of Birth: | August 8, 1988 |
| Place of Birth: | The Portland Hospital, London |
| Zodiac Sign: | Leo |
| Height: | 1.63m |
| Profession: | Business Consultant and Philanthropist |
| Famous As: | Part of the British Royal Family |
| Net worth: | $5 million |
| Social Media: | Facebook, Twitter, Instagram, Private Instagram, Wikipedia, IMDb |
Who is Princess Beatrice?
Princess Beatrice of York, a royal family member, is the eldest daughter of the Duke and Duchess of York. She is Queen Elizabeth's granddaughter and is the eighth in line and the second female in the line of succession to the British throne.
Early life:
Princess Beatrice was born in The Portland Hospital for Women and Children on August 8, 1988. On December 20, 1988, she was baptized in the Chapel Royal at St James's Palace. Her name was an unexpected choice, which was announced two weeks after her birth. Princess Beatrice is godchild to Viscount Linley, Duchess of Roxburgh, Peter Palumbo, Gabrielle Greenall, and Carolyn Cotterell.
Princess Beatrice attended the Independent Upton House School in Windsor. Her education began in 1991. From Upton House, she and her sister moved to independent Coworth Park School in 1995. Princess Beatrice was then a student at St George's School in Ascot from 2000 to 2007. 
In 2005, it was publicly announced that Princess Beatrice of York had been diagnosed with Dyslexia at the age of seven. As a result of her diagnosis, she chose to delay taking her GCSE exam by one year. In her final year, she was a member of the school choir and the Head Girl. She finished her A-levels with an A in drama and a B in history and film studies.
After school, in September 2008, she began studying a BA in History and History of Ideas at Goldsmiths College, London and graduated from the three-year course in 2011.
Career:
Besides her vast work with charities, Princess Beatrice pursues a career in Business. Starting as far back as 2008, when she worked as a sales assistant at Selfridges, Princess Beatrice has accumulated a variety of different job-related experiences. She worked at the Foreign Office's press office as a volunteer, and some reports in 2008 suggested the Princess was interested in a career at the Financial Times website.
In April of 2015, Princess Beatrice moved to New York City and held a full-time job as a business consultant.
Princess Beatrice also had an uncredited appearance in the 2009 historical drama film, "The Young Victoria," in which she portrayed a Lady in Waiting. 
Personal life:
Princess Beatrice has a keen interest in charity work, and during an interview for her 18th birthday, she said she wanted to use her position as a royal to help others. She traveled to Russia in 2002 to visit children living with HIV. She supported Springboard for Children (a literacy project for primary-school children with learning difficulties) which proves close to her heart due to her learning disabilities. The Teenage Cancer Trust was another charity she supported.
Princess Beatrice became the first member of the royal family to complete the London Marathon when she ran in April 2010 to raise money for Children in Crisis.
Princess Beatrice dated Paolo Luizzo for ten years, who had a controversial assault and battery charge in his past. Then in July 2016, she had a short relationship with Dave Clark, the Virgin Galactic Businessman.
In 
 "Learning is the gateway to adventure." ~ Princess Beatrice of York
Trivia:
Older sister to Princess Eugenie
Niece of Prince Charles