Prince Michael of Kent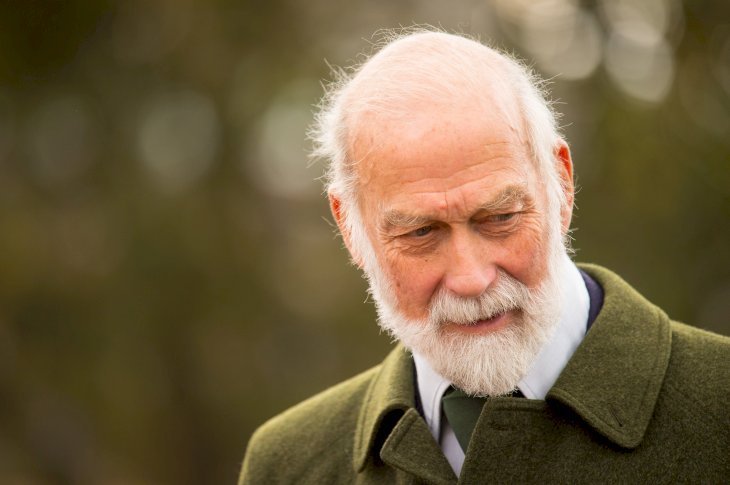 Content
| | |
| --- | --- |
| Full Name: | Michael George Charles Franklin Windsor |
| Date of Birth: | July 4, 1942 |
| Place Of Birth: | Coppins, Iver, Buckinghamshire |
| Zodiac Sign: | Cancer |
| Age: | 76 years old |
| Height: | 1.82m |
| Professions: | Businessman |
| Famous For: | Marrying a roman catholic, paternal first cousin of the Queen |
| Net Worth: | $8-10 million |
| Spouse: | Baroness Marie Christine von Reibnitz (m. 1978) |
| Social Media: | Facebook, Twitter, Instagram, Wikipedia, IMDb |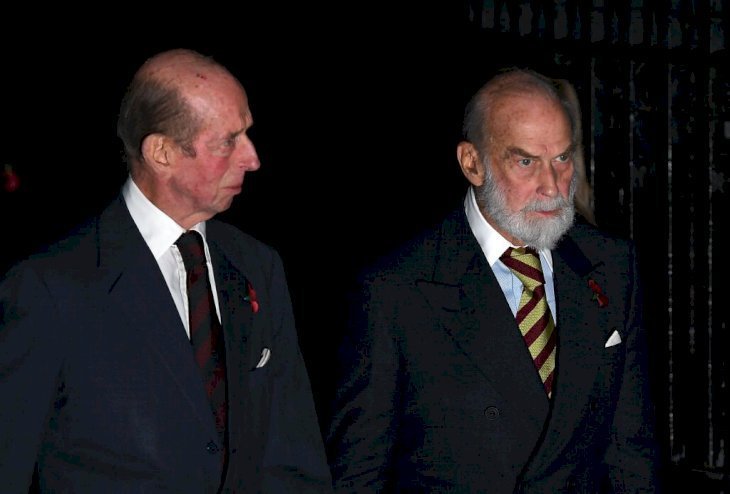 Who is Prince Michael of Kent?
As the Queen's paternal first cousin, Prince Michael of Kent was 7th in line for the throne at birth. Currently, he is 47th in line for the throne. Though Prince Michael of Kent is a member of the British Royal family and represents the Queen at some events, he is better known for his business savvy. He manages his own consultancy business as well as many diverse commercial projects abroad.  
Early life:
HRH Prince Michael of Kent, the third son of Prince George, Duke of Kent, and Princess Marina, was born in his family home Iver, Buckinghamshire on July 4, 1942.
He was christened on August 4, 1942, in Windsor castle. One of his godfathers was President Franklin D. Roosevelt. His other godparents included the King at the time (his paternal uncle), the Queen of Netherlands, the King of Norway, the Hereditary Princess of Greece, the wife of Paul of Greece, Duke of Gloucester, Dowager Marchioness of Milford Haven and Lady Patricia Ramsay.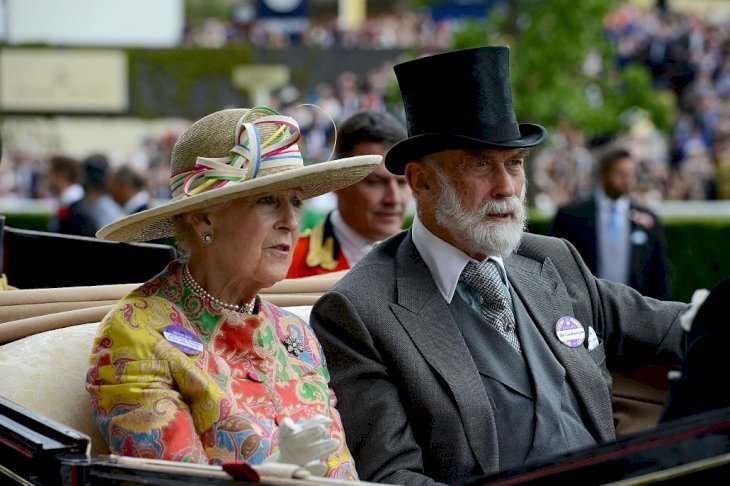 Queen Elizabeth II and the Duke of Edinburgh are both cousins of Prince Michael and he was a page boy at their wedding.
Prince Michael attended school at Sunningdale School then went on to study at the esteemed Eton College. He is fluent in French and also has a good understanding of German and Italian. Prince Michael is also the first member of the royal family to learn Russian.
In January 1961, Prince Michael entered the Royal Military Academy in Sandhurst. From there, in 1963, he was commissioned in the 11th Hussars (Prince Albert's Own). In 1969 when the 11th Hussar and the 10th Royal Hussars (Prince of Wales's Own) amalgamated, he served in what became The Royal Hussar (Prince of Wales's Own).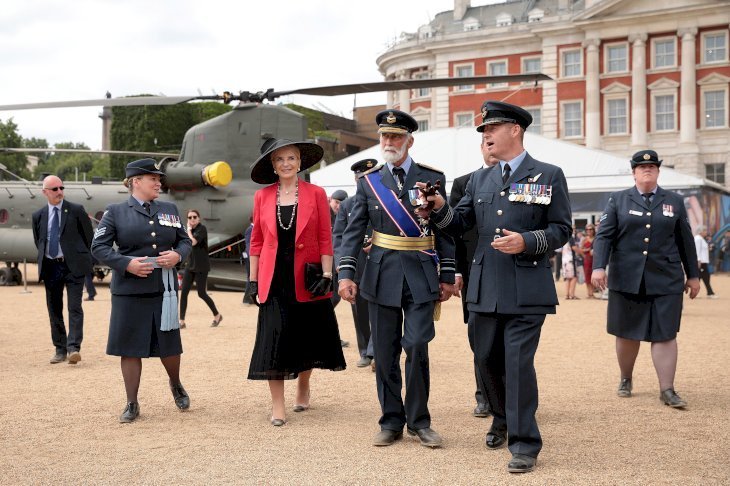 Career:
Prince Michael had an extensive military career of over 20 years, including serving in Germany, Hong Kong, and Cyprus. In Cyprus, his squadron was part of a United Nations peacekeeping force in 1971. During his career he was also appointed, many times, onto the Defense Intelligence Staff. When he retired from the army in 1981, he was a Major.
Later on, in 1994, Prince Michael was given the honor of being an Honorary Commodore of the Royal Naval Reserve. Then in 2002, the position of Honorary Air Commodore of the RAF Benson was awarded to him followed ten years later by a promotion to Honorary Air Marshal in 2012. He is also the Colonel-in-Chief of the Essex and Kent Scottish Regiment in Canada.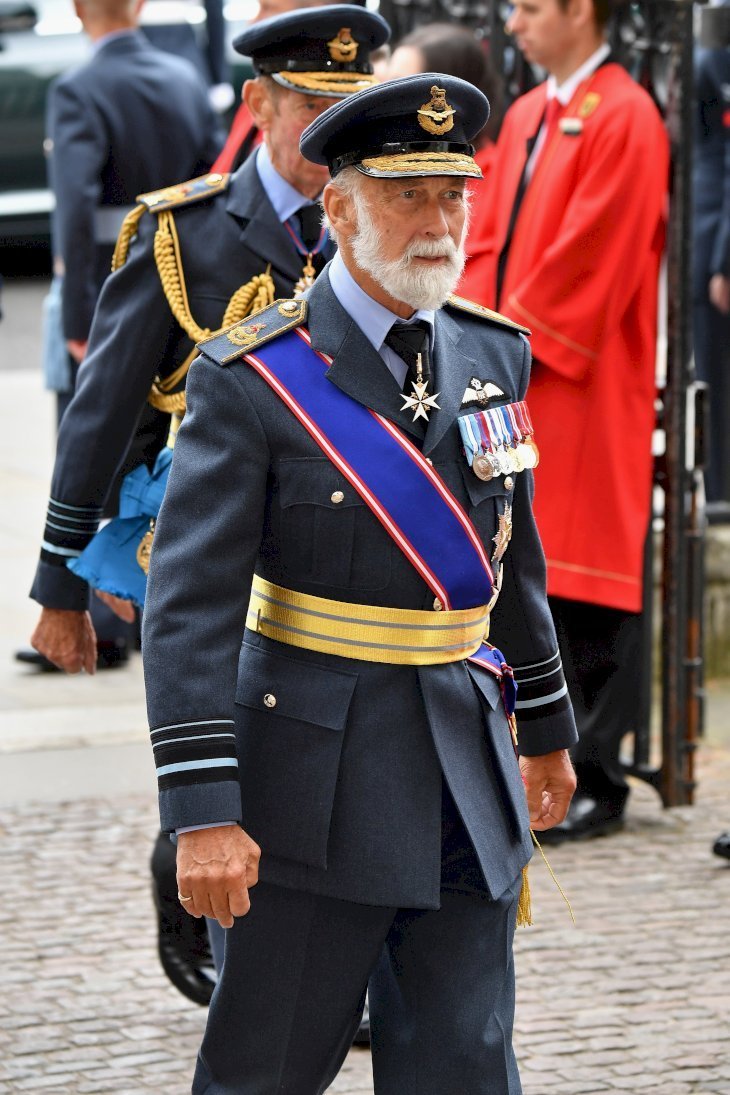 Since Prince Michael has never received the parliamentary annuity, he has the Queen's permission to earn his living. He has undertaken many various business ventures as well as being the chairman of his own private company. His company offers specialist consultancy advice for those with commercial concerns operating in countries and in sectors in which he has a close interest and extensive experience.
His company covers sectors such as construction, telecommunications, insurance, finance, and tourism as well as the medical, aviation, and automotive industries.
With his extensive language arsenal and being a qualified Russian interpreter, Prince Michael uses his skills to their full capacity through his extensive business travels. The Prince is also known to lead business delegations to China and many eastern European countries.
Prince Michael of Kent is also the Founder Patron of the Genesis Initiative and is involved in promoting small businesses for the SME sector with special interests in the export side of the industry.
Personal life:
In 1978, Prince Michael chose to forsake his position in the line of succession for the throne in favor of love by marrying a Roman Catholic, Baroness Marie Christine von Reibnitz in a civil ceremony in Rathaus, Vienna, Austria. At the time of their marriage, the Baroness was both Roman Catholic and a divorcee; thus under the terms of the Bill of Rights (1689) and the Act of Settlement (1701) which excluded those who married Roman Catholics from the Succession of the throne, Prince Michael lost his place in line.
However, in 2013, this provision was repealed by the Succession to the Crown Act, and Prince Michael's position in the Succession was reinstated making him currently 47th in line for the throne.
Together, the Prince and Princess have two children: Lord Frederick Windsor and Lady Gabriella Windsor. Lord Frederick's two children are their only grandchildren so far.
Trivia:
Grandnephew of Tsar Nicholas II
He holds the Knight Grand Cross of the Royal Victorian Order
Prince Michael is the only member of the British Royal family to attend the state funeral of Tsar Nicholas II in July 1998