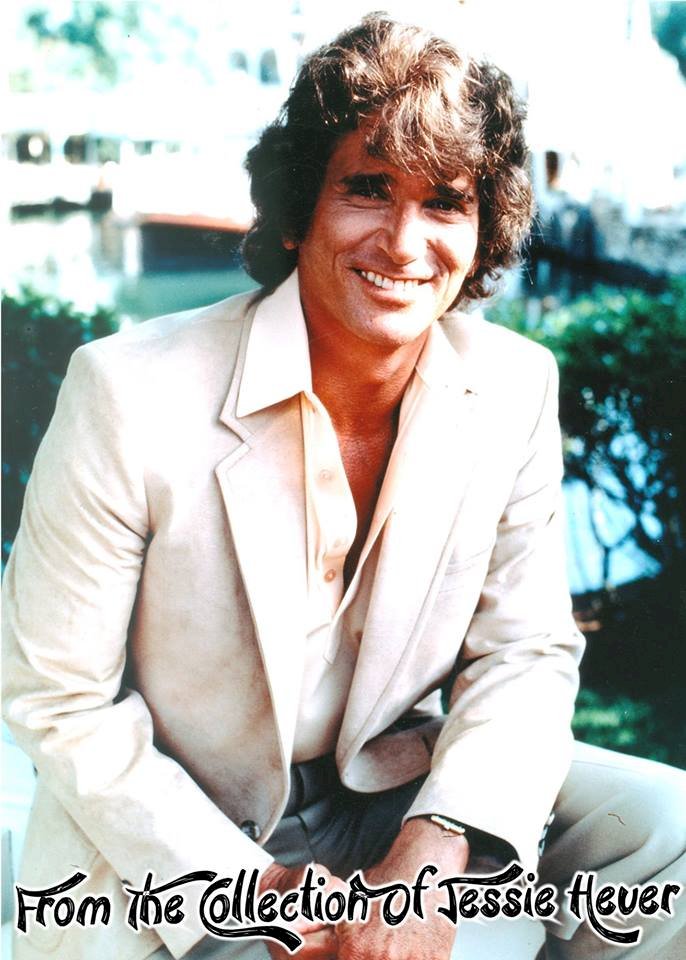 Michael Landon Biography

Content:
Who was Michael Landon?
Michael Landon was actually born as Eugene Maurice Orowitz on the 31st October 1936. The American actor was multi-talented and dabbled in writing, directing and producing before his tragic passing in July 1, 1991. Michael Landon is best known for his roles in "Bonanza" (1959–1973), "Little House on the Prairie" (1974–1983), and "Highway to Heaven" (1984–1989). He also appeared on the cover of TV Guide a total of 22 times, which is the highest number of appearances on the magazine with only Lucille Ball appearing more times.
The Early life of Michael Landon:
Michael Landon's was the second child of Peggy and Eli Maurice Orowitz. When Landon was four years old, the family moved to Collingswood, New Jersey in Philadelphia. As his father was Jewish, he followed the same faith and celebrated his Bar Mitzvah at Temple Beth Shalom.
His mother suffered from depression and had a number of suicide attempts which had a negative impact on Michael Landon and he eventually wrote a movie based inspired by his lonely childhood.
Michael Landon attended Collingswood High School and was an excellent javelin thrower. His athletic prowess was impressive. In 1954, Michael Landon threw the longest throw, 193 ft 4 in (58.93 m), toss for a high schooler in the United State that year. Getting him spotted by the University of Southern California, who eventually awarded him an athletic scholarship to study there. Unfortunately, Michael Landon ended up tearing his shoulder ligaments resulting at the end of his javelin throwing career and his ability to participate in the USC track team.
Career:
Michael Landon's first major appearance was as the title character "Casper Hauser" in the episode "The Mystery of Casper Hauser" on the 1856 television series Telephone Time. Following that his career began to take off, with movie roles in "I Was a Teenage Werewolf" in 1957, Maracaibo in 1958, High School Confidential also in 1958 as well as the notorious God's Little Acre 1958. Michael Landon's portfolio continued to grow with the movie "The Legend of Tom Dooley" in 1959 a host of television roles including Crossroads, The Restless Gun, Sheriff of Cochise, U.S. Marshal, Crusader, Frontier Doctor to name just a few.Not only was he dabbling in acting, but Michael Landon also branched off into the music world In 1957 when Candlelight Records released his single, "Gimme a Little Kiss (Will "Ya" Huh)"/ "Be Patient With Me".
In 1962 the record was re-released on the Fono-Graf label and in 1964, RCA Victor Records released yet another Michael Landon single called "Linda Is Lonesome"/"Without You". Eventually resulting in Bear Family Records compiling all of Michael Landon's singles onto a CD.At the age of 22, Michael Landon landed his first starring TV role on Bonanzas Little Joe Cartwright and the show topped the Nielsen ratings and remained number one for three years. Michael Landon famously receiving more fan mail than any other cast member and as a result, was able to negotiate with the executive producer, David Dortort and NBC, to allow him to write and direct some episodes.
In 1962, Michael Landon wrote his first script and by the end of 1968, Landon had directed his first episode. However, during the final season, show ratings declined, resulting in NBC canceling Bonanza in November 1972.Michael Landon's was loyalty to his co-workers from the Bonanza series, including producer Kent McCray, director William F. Claxton, and composer David Rose worked in his favor. Many of them remained with him throughout Bonanza and followed him to Little House on the Prairie and Highway to Heaven.A year after Bonanza was canceled, Michael Landon became "Charles Ingalls" in the pilot of "Little House on the Prairie". Landon served as more than just an actor on the series, holding the title of executive producer, writer, and director of Little House. From its first season, the show was a success and became Michael Landon's second-longest running series.
Not to mention that the show was nominated for several Emmy and Golden Globe awards. When NBC changed up the 1982 and fashioned it as Little House: A New Beginning, Michael Landon remained the show's executive producer, director, and writer however his character was no longer on the show.The series eventually ended in 1983.
After producing "Little House" and the Father Murphy TV series which came after it, Michael Landon went back to acting by starring in "Highway to Heaven". Once again, Landon served as executive producer, writer, and director and this was the only show in his entire career in television that he completely owned.By season four, Highway's ratings were falling and by June 1988, NBC announced that the series would end after a short fifth season.Though Michael Landon and NBC had a relationship for over thirty consecutive years after Highway was canceled and a fallout with those within NBC's upper management, Michael Landon left the network and joined CBS.Where he starred in a two-hour pilot called Us in 1991. Us was intended to be a series, unfortunately, Michael Landon was diagnosed with Pancreatic Cancer on April 5th, so the show never aired beyond the first pilot episode.Besides all of these career markers, Michael Landon had a number of varying projects and dabbled in a number of written artworks throughout his career.
Personal life:
Michael Landon married three times and was a father to nine children during the course of his life. His first wife was Dodie Levy-Fraser whom he married in 1956. Together they had two sons; Mark Fraser Landon, Dodie's biological son, was born 1948 and adopted by Michael Landon and Josh Fraser Landon born in 1960 and adopted as an infant by Michael Landon and Dodie. Unfortunately, their marriage did not last and the pair divorced in 1962.
Michael Landon went on to marry Marjorie Lynn Noe in 1963 and brought up five children together. The first was Lynn's daughter from her first marriage, Cheryl Lynn Landon. Her four siblings were all biologically Michael Landon's offspring. They were: Leslie Ann Landon, Michael Landon, Jr., Shawna Leigh Landon, and Christopher Beau Landon. However, once again Michael Landon's marriage fell apart and the couple divorced in 1982.
Michael Landon's third and final wife was Cindy Clerico who he married in 1983. Cindy was a makeup artist on Little House on the Prairie and that's how the couple met. Together they had two children; Jennifer Rachel Landon, who was born in 1983 and Sean Matthew Landon, born in 1986.
Michael Landon was no stranger to loss and trauma. He lost his father to a heart attack in February 1959 and then in 1973, his eldest daughter Cheryl was in a car collision just outside Tucson, Arizona while she was studying at the University of Arizona. She was the only one out of the four people involved to survive. Michael Landon's daughter, Cheryl, though alive, had serious injuries and remained in a coma for days after the accident. A few years later in March 1981, Michael Landon's mother died.Michael Landon had admitted openly that he was a chain smoker and a heavy drinker.
Сause of death
After a lifetime of turmoil and triumph, Michael Landon went through one more tumultuous experience when he was diagnosed with pancreatic cancer on April 5, 1991, after he suffered severe abdominal pain while on a skiing vacation in Utah in February that same year. The cancer had metastasized to his liver and lymph nodes. The cancer was inoperable and terminal. Then in May 1991, he went through a successful surgery to remove a near-fatal blood clot in his left leg. Unfortunately, he did not live very many months more, Michael Landon died on the 1st of July 1991 at the age of 54 in Malibu, California.His headstone reads, "He seized life with joy. He gave to life generously. He leaves a legacy of love and laughter."
Movies

:

Some of his most well-known movies and series:
Quotes
Whatever you want to do, do it now. There are only so many tomorrows
I don't have expectations. Expectations in your life just lead to giant disappointments.
I've had a good life. Enough happiness, enough success.
I believe in God, family, truth between people, the power of love.
You can die of the cure before you die of the illness.
With a houseful of kids, you give each other strength.
Trivia:
Following his death, he was interred at Hillside Memorial Park Cemetery in Culver City, California.
His father was from a Jewish family, and his mother was of Irish Catholic background.
Please fill in your e-mail so we can share with you our top stories!