Little genius freely speaks and reads all suggested words at only 16 months old
16-month-old Torin is already a genius and his mental capacity was on full display on a video recorded by his parents.
Uploaded to YouTube, the viral video sees baby Torin skillfully recognize every word that his father asked him to show.
While most children of his age would delightfully tear away the cards containing the words or put them straight into their mouth, this little boy could already tell which card reads what.
As the father records his baby boy, he is heard asking him to pick out specific words out of several cards spread all over the floor.
Follow us on Twitter to learn more.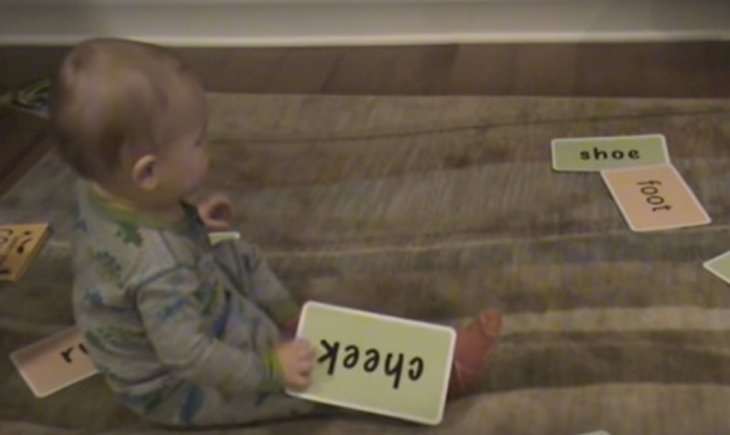 Every time the father utters a particular word, the boy takes a while to look around him and then picks up the right card containing the word.
Not only does he accurately pick up the right word, but he also tries to utter those words when he picks them up.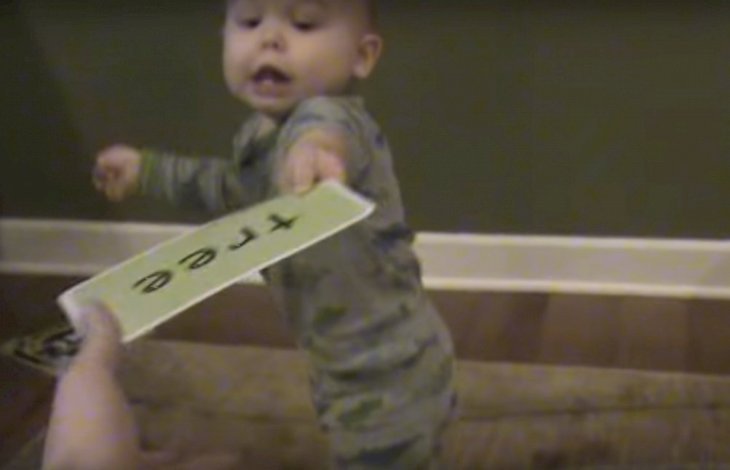 In the description to the video, it was informed that the cards were part of a new game that the parents played with Torin under Your Baby Can Read program.
The little boy learned all the words under the program and the father made new cards to continue his language development.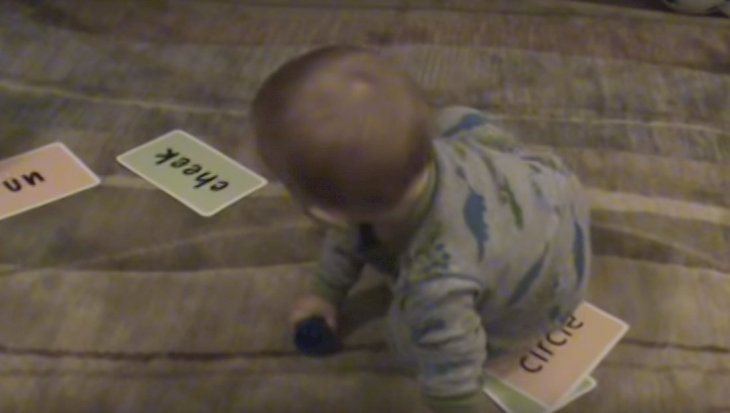 The impressive video has gone viral on the internet and has been viewed more than 3 million times. It has also so far gathered over 5,000 likes.
Meanwhile, Parents informed that a child is capable of understanding most of what an adult says by the age of 16 months.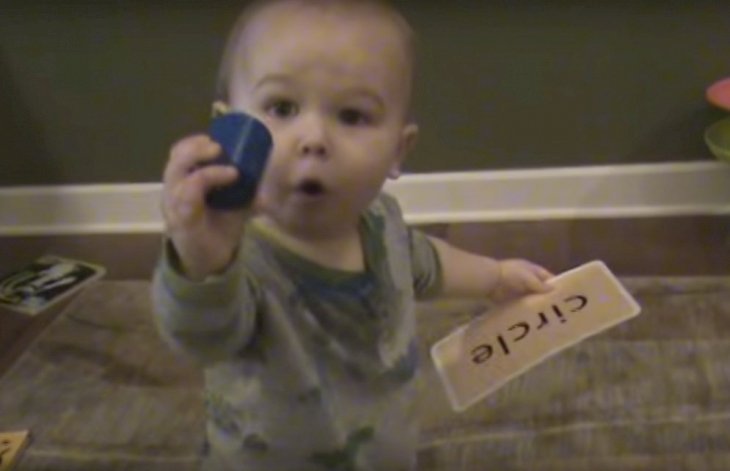 Although the child's own conversation is still incomprehensible and mostly gibberish, she has already developed the ability to grasp spoken language. The ability, which is known as "receptive language," is the first crucial step toward speaking fluently.
This receptive language skill is continuously evolving ever since the child first hears the sound of an adult's voice in the mother's womb.
Children have a surprising ability to observe and understand the world around us. Many times they surprise us by showing extraordinary ability to understand what is happening around them.
In another viral video, a baby girl is seen performing a demo CPR on a dummy after she observed her mother doing it in a CPR class.