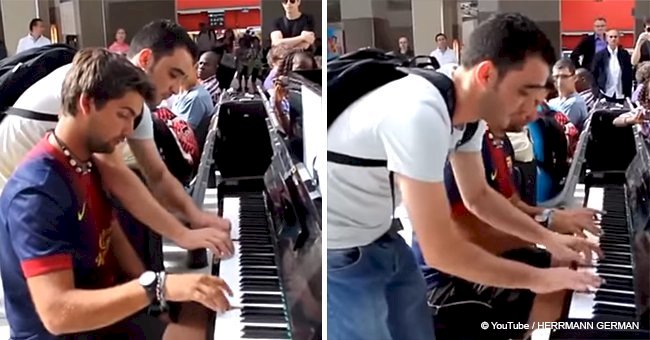 Two complete strangers stole hearts at an impromptu piano perfomance right on train station
Paris is known as the city of lights, but two men were able to make it even more beautiful by performing a rendition of a famous song in a train station.
The two gentlemen, named Gerard Pla Daró and Nassim Zaouch, used a portable and public piano introduced back in 2013 to amaze the crowd around them.
As it can be seen in the video, which was later uploaded to Youtube, the two play a beautiful melody at the same time without barely saying a word to each other.
Follow us on our Twitter account @amomama_usa to learn more.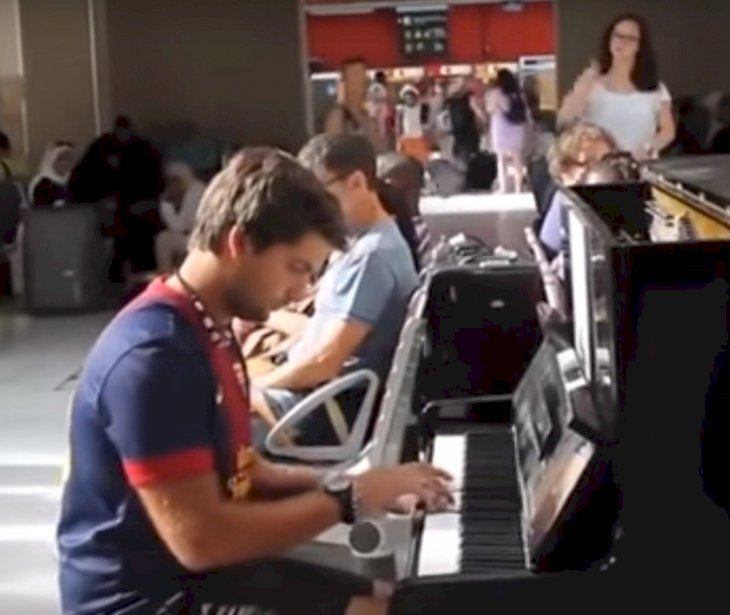 Source: HERRMANN GERMAN
A WELL-THOUGHT INITIATIVE
These type of pianos were introduced by train company SNCF as a way to offer customers the opportunity to play the instrument known as 'vous de jouer,' which means 'it's your turn to play.'
The men, who didn't seem to know each other, didn't take turns; instead, they played the piano side by side, which made the experience so much more special.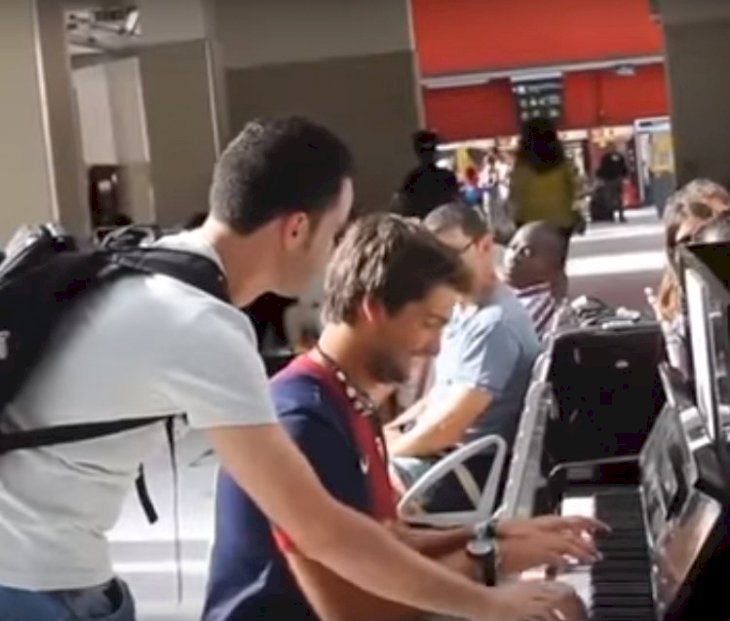 Source: HERRMANN GERMAN
DRAWN TOGETHER BY THEIR PASSION
It all started when Pla Daró, wearing a Barcelona shirt, sat at the piano to play Ludovico Einaudi's Una Mattina, and was shortly joined by Zaouch who stood nearby watching moments earlier.
Normally, two people playing the piano at the same time is a recipe for disaster, but the two strangers found the perfect way to combine their talents.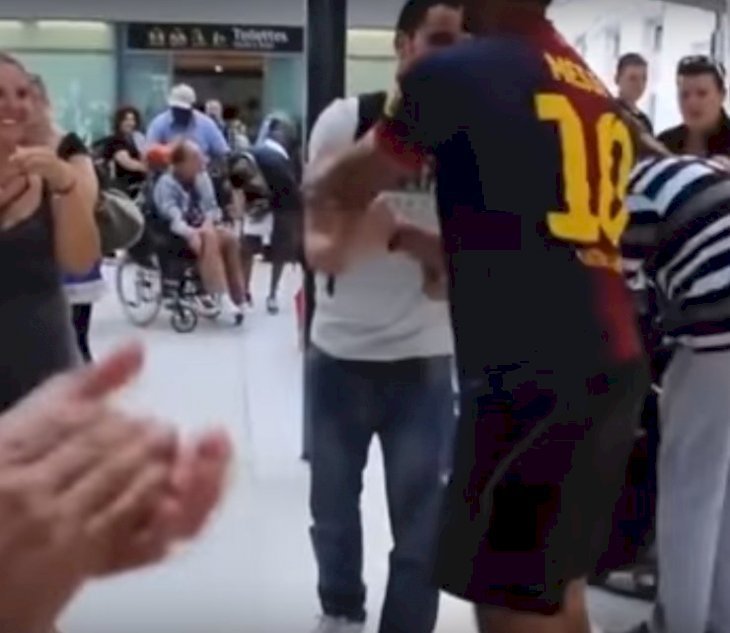 Source: HERRMANN GERMAN
MUTUAL RESPECT
Their chemistry was unbelievable and they never got in each other's way while working their magic. At some point, they even switched sides without interrupting the song.
In the end, they received a round of applause, with several people recording the moment they shook hands and exchanged smiles.
THE POWER OF MUSIC
The piano is one of the most beautiful sounding instruments in the world, and it's capable of playing both jolly and sad tunes. Abby Tanner, the mother of a terminally ill little boy named Lincoln, went viral after she was filmed playing for her son.
Lincoln suffered from a terminal form of epilepsy and sometimes suffered over 200 seizures a day. In order to ease his pain, the loving mother played the piano for him and her tearful voice melted even the toughest of hearts.
Please fill in your e-mail so we can share with you our top stories!