Dramatic moment when two men fight for dog's life trapped in deadly clutches of giant anaconda
Brazilian villagers fought valiantly to save the life of a puppy who found itself in the deathly grip of an anaconda. The men went after the huge snake that was almost making away with its "lunch."
In the mind-blowing YouTube video found below, the villagers can be seen wading into the water where the anaconda had already submerged his prey.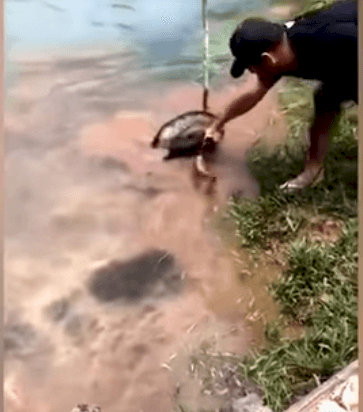 The poor puppy was no match for the huge snake measuring 4.5 meters long, but the inhabitants of the small community came to his rescue.
The shocking, one-minute, 21-second clip shows two heroic men pulling the anaconda by its tail as it attempts to slither into the water.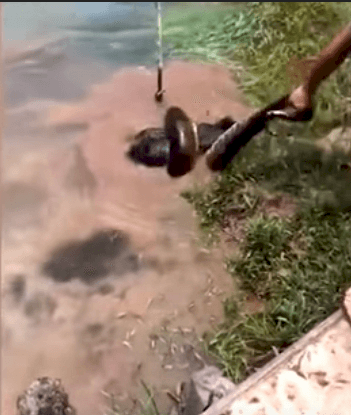 According to Andrew Barao who shared the video, the pup had disappeared earlier from a nearby farm, prompting the villagers to search. When they found him and realized the fate that would soon befall him, they sprang into action.
Later on in the video, another man joins the rescue party, and the three heroes succeed in pulling the snake out of the water.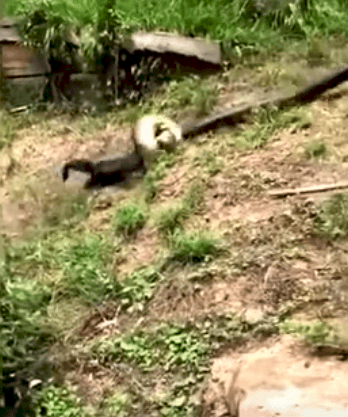 Once on land, they struggle to release the pup from its tight grip. Another man appears with a huge stick and deals several blows to the snake's head while the others tug at its tail.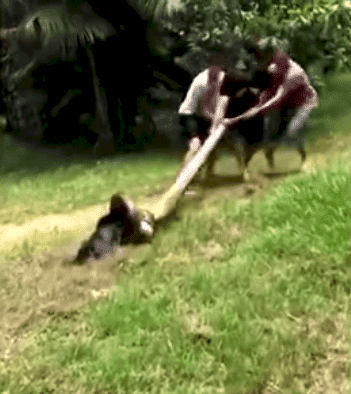 The blows eventually overpower the anaconda that goes limp, letting go of its prisoner in the process. Once free, the puppy runs as far away from the snake as possible, apparently unharmed.
Towards the end of the video, the predator stays lifeless on the ground while the dog yaps on in the distance.
DOGS ARE HEROES, TOO
This heroic act brings to mind a previous article we published about a pit bull that proved herself a true hero. Despite the many fearful stories of pit bulls hurting their owners, Ember, a rescue dog living with the Daniels' family, changed their lives forever in a positive way.
The canine, who was particularly close to ten-year-old Tre Daniels, alerted the boy's mother when he had a seizure. Ember's alert turned out to be what made the difference between life and death for the young boy.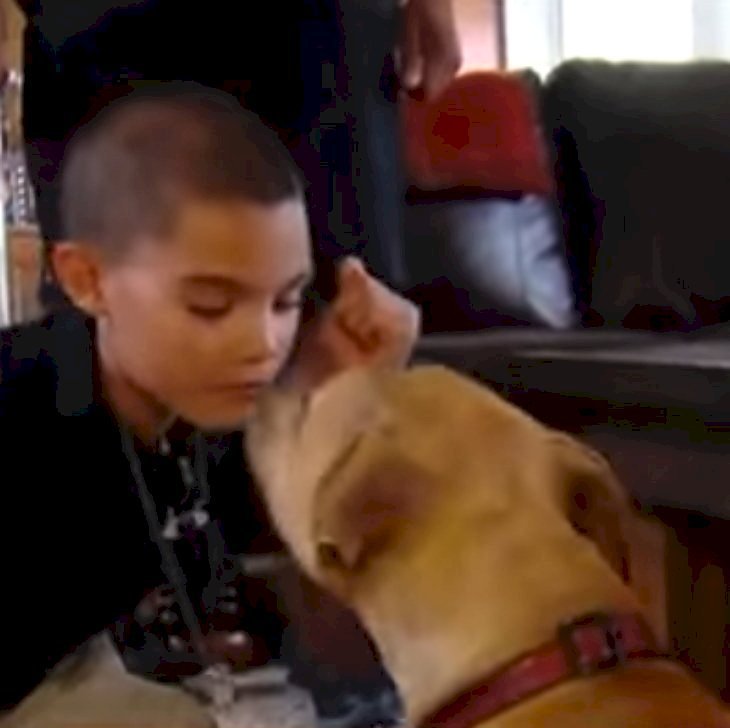 Since then, the family has been treating Ember like a hero and confessed that they'd forever be grateful for her.
You can find that heartwarming story here.