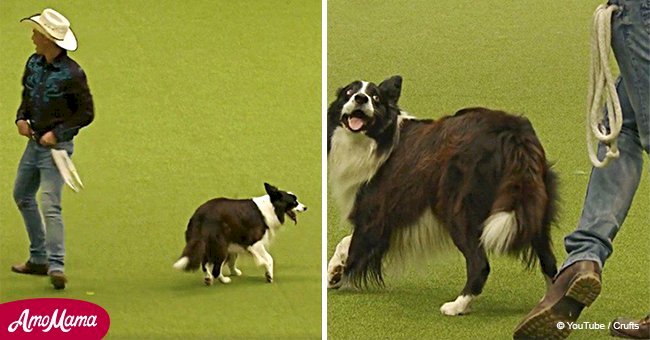 Dog charms audience with absolutely incredible dance routine with his beloved human
The annual international canine event, "Crufts 2018," saw a unique performance from a cowboy and his dog on its third day.
The impressive Cowboy routine came from a Border Collie breed of dog named Falco and his human friend, Lukas Pratschker. Together they performed heelwork to music to the Big and Rich's popular song, "Fake I.D."
The partnership between Falco and Pratschker is nothing short of extraordinary as the duo show complete understanding of one another's movement and perform their amazing cowboy routine in perfect synchronization to one another.
Their performance involved a series of complicated dance forms and fun routines. More impressively, there were several moves that Falco carried out alone without even looking at Pratschker. The dog never lost his focus throughout the performance.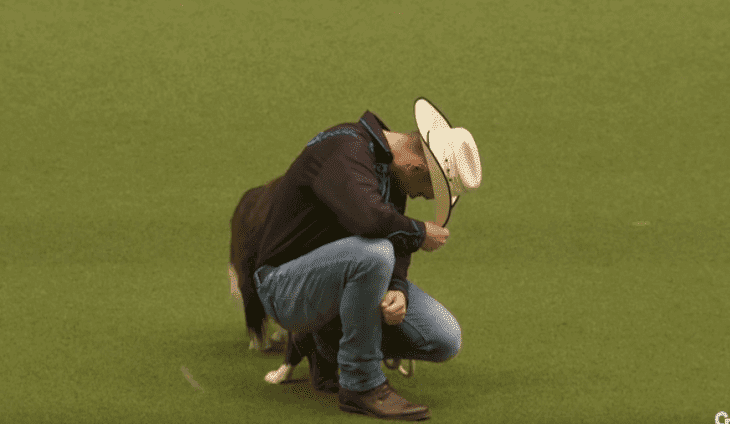 Source: YouTube/Crufts
Follow us on Twitter to learn more.
Pratschker saved some of their best moves for the last. Toward the end of the routine, Pratschker pulled out his lasso and cued Falco to grab the rope and tie it around him. Falco then pretends to push Pratschker, who goes down to the floor.
Then begins another set of exhilarating routine, which involves Falco rolling over under Pratschker and then quickly jumping over him.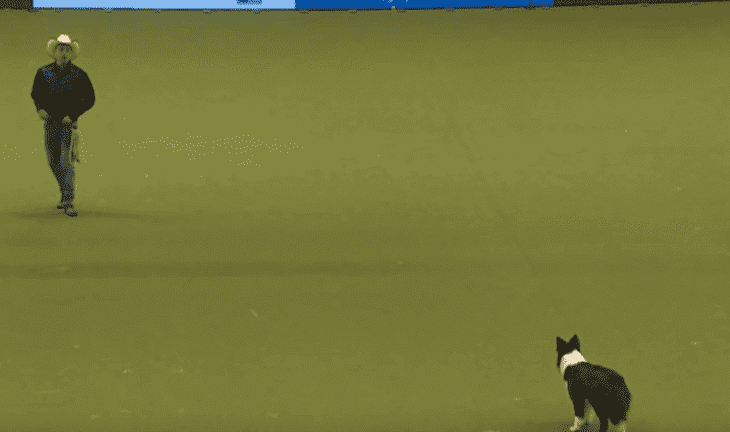 Source: YouTube/Crufts
Another impressive thing about the performance was the perfection with which Pratschker and Falco pulled off Heelwork to Music to the beats of country music.
The Kennel Club describes Heelwork to Music to be a 'relatively recent competitive activity in which participants devise routines of up to four minutes, set to music, and perform the routines with their dog.'
Such a splendid partnership between a human and a dog is somewhat rare. However, back in 2012, the world witnessed another such remarkable partnership through freestyle dancer Ashleigh, and her dog, Pudsey.
The duo first impressed the world by winning "Britain's Got Talent" in 2012 and the following it up with a spectacular performance during the 2013 National Television Awards.
Later in 2014, another video of a dog's hilarious reaction to his favorite song also went viral on the internet.
The impressive video sees the dog named Jaxson dancing to the beat of his favorite hip-hop music. The video has been viewed more than 13 million times so far.
Please fill in your e-mail so we can share with you our top stories!