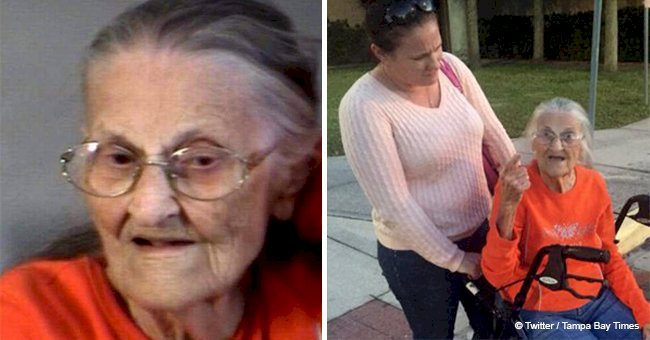 93-year-old woman 'evicted' from the nursing home and sent to jail

93-year-old Juanita Fitzgerald got forcefully evicted from her retirement home at Franklin House in Eustis, Lake County, Florida and arrested mere days before her 94th birthday.
Fitzgerald had lived at Franklin House since April 2011 but allegedly stopped paying rent as she felt she would die soon. Not expecting the eviction she stubbornly refused any help as the nursing home tried to set her up with homeless agencies.
A spokesperson from Franklin House remarked that Fitzgerald received a fair warning and got told about the approaching eviction, to which Fitzgerald responded:
"Unless you carry me out of here, I'm not going anywhere."
Read more on our Twitter account @amomama_usa.
Franklin House claimed they tried to contact Fitzgerald's family members and done everything in their power to make alternative arrangements for her, but had no choice but to get the police involved because Fitzgerald made it clear she was not leaving.
The police officers attempting to remove her from the premises, however, Fitzgerald would not make it easy for them, at one point sliding out of her out of her walker and screamed as if being forced against her will, accusing the officers of hurting her. The officers tried to reassure her that they are only trying to help and eventually get her into the back seat of the police car.
According to a reporter who visited her in jail Fitzgerald stated she did not stop paying because she thought she would die and tried to pay rent but Franklin House refused to take her money.
Fitzgerald was held on a $500 bond at a Florida prison. According to a spokesperson at Franklin House, incidents like these are rare and they always try to help with alternative placements. Franklin House is one of 340 properties owned by National Church Services
Earlier in September Rose DiMaria from Lodi, New Jersey, got threatened with eviction from her home at the Lodi Housing Authority. She had lived there since she was 20 years old. She has always paid rent and didn't cause disturbances for the neighbors.
The problem started when her grandson, 20-year-old Greg Ciccone came by every day during her recovery from breast cancer to bring her breakfast and coffee, checking in to make sure his grandmother is doing ok.
Grandson Greg Ciccone had problems with the law in the past, having spent time in prison after being convicted of fraud. The neighbors didn't like Ciccone coming by so often and apparently surmised that getting DiMaria evicted would solve the problem.
An eviction of another kind was carried out through government order forcing 82-year-old Mafasumi Nagasaki from the island of Sotobanari, 60 kilometers off the coastal city of Ishigaki on the Japanese mainland. People on the island felt he was weak and reported him to the authorities.
After spending almost 30 years on the island Mafasumi is the oldest known case of voluntary castaway ever recorded and now forced to adapt to life back in society after being provided with housing in Ishigaki where he would live out the rest of his days, forbidden to ever move back to the island.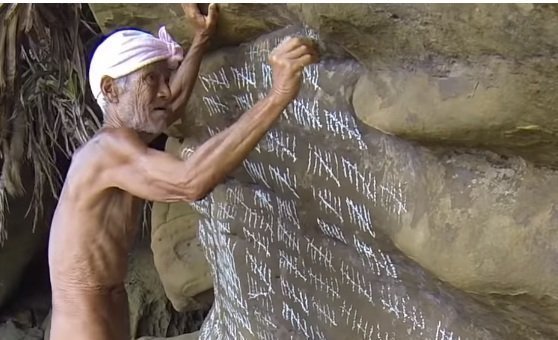 Source: YouTube/Dococastaway
Please fill in your e-mail so we can share with you our top stories!