Paula Deen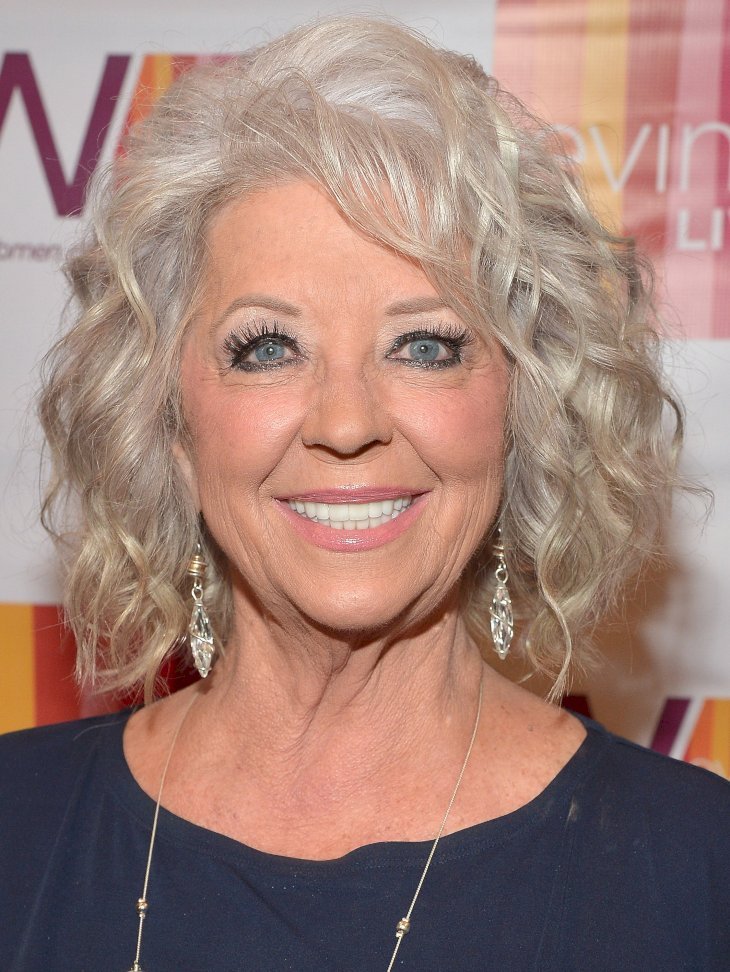 Source: Getty Images
Content
The author of fifteen cookbooks, Paula Deen is an American chef who hosts many different television cooking shows. She also owns two restaurants, The Lady & Sons, and Paula Deen's Creek House, with her sons.
Deen has become a household name among American families.
Paula Ann Hiers was born on January 19, 1947, in Albany, Georgia to Corrie A. Hiers and Earl Wayne Hiers, Sr. She was raised as a Baptist and continues to follow the faith. In 1965, after she graduated high school, Deen married her first husband, Jimmy Deen.
By the time Deen turned 23, both her parents had died, and their deaths triggered Deen. She became agoraphobic and suffered from panic attacks during her 20s as a result.
Due to this, Deen threw herself into activities that did not require her to leave her home. By staying at home, she discovered her love for cooking. She learned to cook Southern food from her grandmother, Irene Paul, and eventually used cooking to help her overcome her fears.
In 1986, when Deen felt she had a good grip on her fears, she decided to get a job. She began working as a bank teller. Unfortunately, a year later she was robbed at gunpoint and was forced to deal with her agoraphobia again.
Then in 1989, Deen and her family moved to Savannah, where she started her first business, a catering company called The Bag Lady, in her kitchen. She made sandwiches, and her sons delivered them. Eventually, the small home business grew too big for her space, so she moved into a restaurant kitchen at a motel nearby.
It was at the same location, five years later, that Deen and her sons opened her first restaurant, The Lady and Sons. The restaurant was a success, and Deen's popularity grew.
The newfound success led to Deen writing her first cookbook in 1998, called The Lady and Sons Savannah Country Cookbook. To promote the book, she made her first TV appearance on QVC. Her personality was perfect for television, and she appealed to many viewers with her warmth.
In 2011, the significant success of her cookbooks and restaurants gave her the courage to launch Paula Deen Foods. In 2013, the Paula Deen Foods range was expanded to include items she made in her kitchen and from her recipes.
Source: Getty Images
Deen launched a nationwide live tour, Paula Deen Live!, where she prepared her favorite seasonal dishes for 90-minutes.
During the shows, the audience and Deen played games, and she also shared stories of her life. For the first time, fans had the chance to interact with Deen personally and to sample her delicious Southern creations.
2015 saw Paula Deen launched a mobile game, her first show, a podcast, What's Cooking with Paula Deen, and a radio show, Get Cooking with Paula Deen.
Paula Deen's cookbook, Paula Deen Cuts The Fat: 250 Favorite Recipes All Lightened Up, which reached The New York Times Best Sellers List in under a week was released in 2015. Her 18th book, At the Southern Table with Paula Deen, will include 150 classic recipes.
Since 2005, Deen has opened four new restaurants, including Paula Deen's Family Kitchen in Pigeon Forge and Myrtle Beach, Paula Deen's The Bag Lady in Pigeon Forge, and Paula Deen's Creek House in Savannah.
In 2006, she became the star of two television shows, called 'Positively Paula,' and 'Sweet Home Savannah.' 'Positively Paula' is a cooking show, and 'Sweet Home Savannah' is a live two-hour show on Evine where Deen discusses fashion, kitchen products, and home textiles.
Deen is involved in a few philanthropic ventures, including roles as a board member of the Bethesda Home for Boys, America's Second Harvest, and her foundation, The Bag Lady Foundation, which was launched in 2012 and aims to support women and families across the country who are starving.
Deen's first marriage was in 1965 just after she graduated high school. She had two sons from the union. The marriage ended in divorce in her 20's. Deen became a single mother and raised her two boys alone until she met Michael Groover, who she then married in 2004. Their wedding took place at the Bethesda Academy in Savannah and featured on a Food Network show.
"I'll keep peace at all cost, even if I choke to death on my tongue." ~Paula Deen
She is the Editor-in-chief of 'Cook with Paula Deen' magazine
Named Sexiest Female Chef by 'Maxim' magazine on October 11, 2011
In January 2012, she announced that she was diagnosed with Type 2 Diabetes
Please fill in your e-mail so we can share with you our top stories!