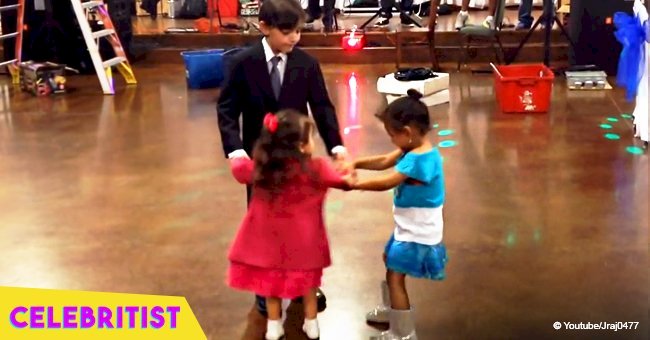 Little girl gets jealous of other girl dancing with boy in viral video
One little girl showed that jealousy is an inherent trait without an age limit. Unfortunately, things didn't work out quite well for her in the end.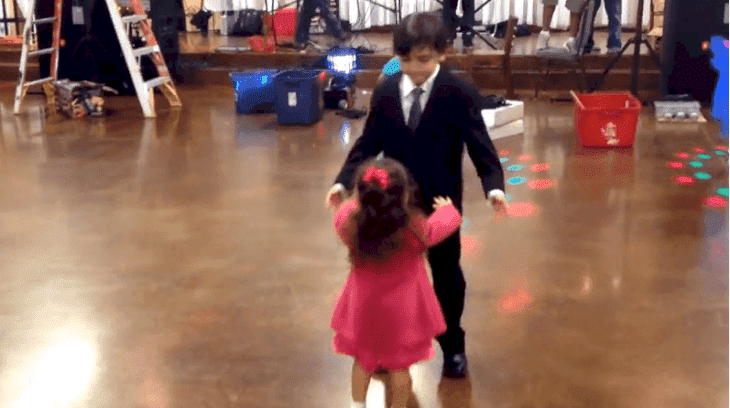 YouTube/Jraj0477
The one-minute video found below shows a young boy on the dance floor in an impressive suit. His outfit is not the only notable thing about him though. The boy can move!
It's not so much as his skill as the passion with which he's dancing to the background music that makes him adorable.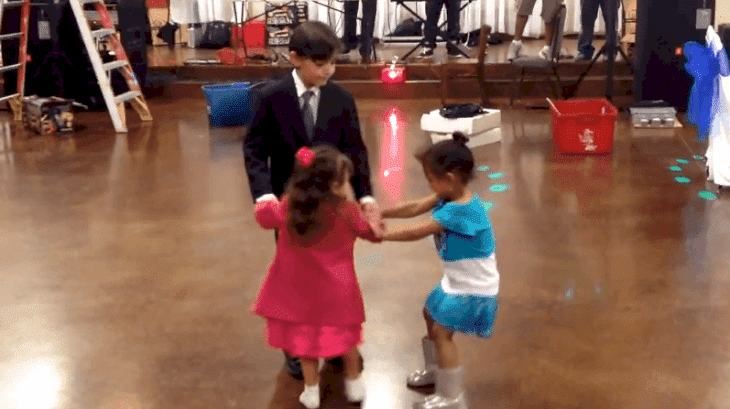 YouTube/Jraj0477
As it turned out, one little girl thought so too, and she sought him out on the dance floor. The girl, dressed in pink, held hands with the boy as they both moved to the beat.
Suddenly, another girl, who had been paying attention to something else before the girl in pink came into the picture, walked up to the dancing duo in tears.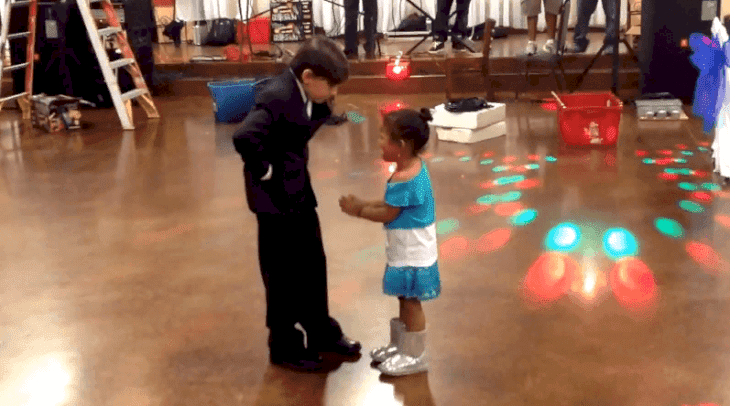 YouTube/Jraj0477
She snatched their hands apart, after which the girl in pink walked away without any fuss.
The new girl, probably pleased with herself, then tried to dance with the boy. Unfortunately, she was in for a valuable life lesson moment.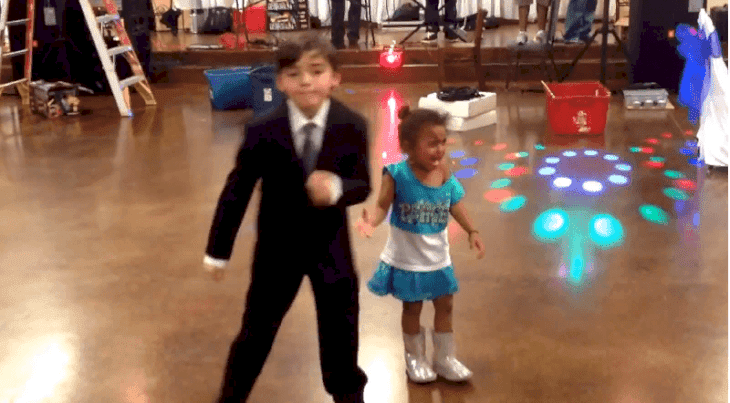 YouTube/Jraj0477
The boy snatched his hand away from hers and pinned her with a stern look. He then proceeded with his routine, alone.
The jealous girl is left standing on her own as she continued to cry.
Hopefully, this little girl will learn her lesson and realize that no good thing ever comes out of jealousy.
But humans aren't the only ones displaying jealousy. A particular woman decided to get a playmate for her Golden Retriever puppy who was all alone whenever she left for work. She bought a mini Golden Retriever sensor-activated toy but did not expect the reaction she got from her dog.
During their first introduction, the Golden Retriever stared at his new companion cautiously, as though to assess its intentions.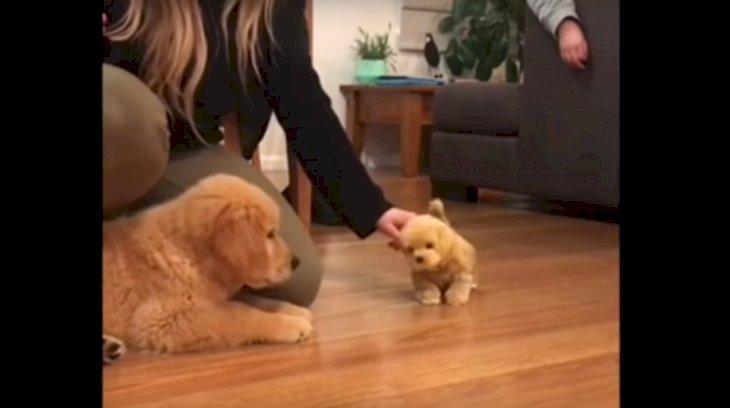 YouTube/Rumble Viral
He took a swipe at the toy that was already barking, but the canine was more concerned with holding his place with his owner. He sat firmly in front of her, apparently refusing the newcomer entrance.
The story is adorable and is proof that jealousy is never a good option. You can read the full article and watch the hilarious video here.
Please fill in your e-mail so we can share with you our top stories!