Woman plays with toy puppy making her real pet jealous
A woman who had a Golden Retriever puppy at home was worried that the dog got lonely when she left during the day. So she had the idea to get the dog a playmate.
She bought a mini Golden Retriever sensor-activated toy but things didn't go as planned. The meeting between the real dog and the toy one was unexpected.
When the woman placed the toy dog on the floor to meet the real puppy, the Golden Retriever didn't react as she had hoped. The puppy tried swiping at it with its paw while trying to figure out what it was.
Disgruntled by the new member, the canine could be seen in the footage leaning heavily into its owner. At the same time, it was showing protectiveness and some jealousy.
For more on this story go to our Twitter account @amomama_usa. When the toy began whimpering, the puppy freaked out and laid down next to his owner.
The dog's owner starts petting the robot dog which elicits a bark from the Retriever. In the clip, it seems as though the real dog is trying to remind its owner that it still exists and should get all the attention.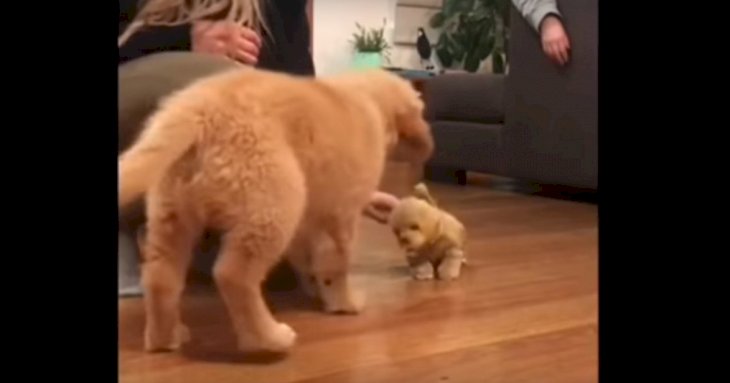 It continues barking at the toy whenever the woman plays with it. The cute video shows just how loyal dogs can really be, even when confronted with a toy.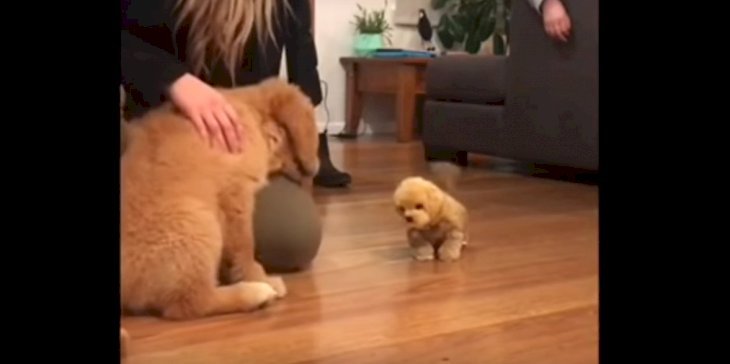 In another hilarious clip, another Golden Retriever is filmed sitting done as a plush toy dog is put in front of it. At first, the Retriever stares at the camera as its being recorded.
Nothing seems out of the ordinary and someone can be seen petting and brushing the plush toy. The dog quickly turns away from the camera and looks intensely to the side.
All appears to be well as the person in the clip continues playing with the toy dog. Then something completely unexpected suddenly happens.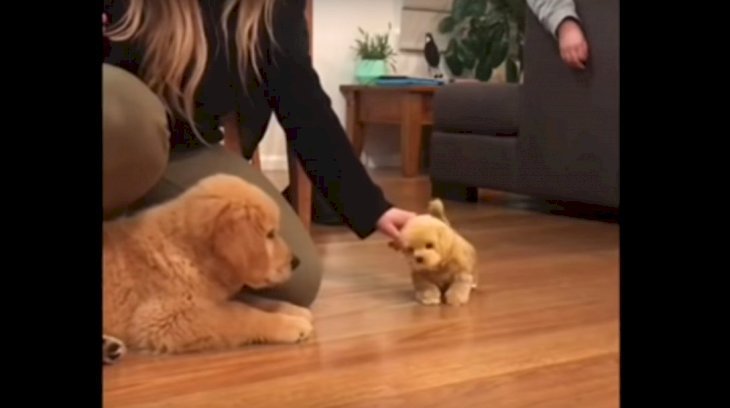 The Retriever snaps and grabs the toy by the neck. It quickly slams it repeatedly on the floor in a fit of jealousy before the video cuts out.