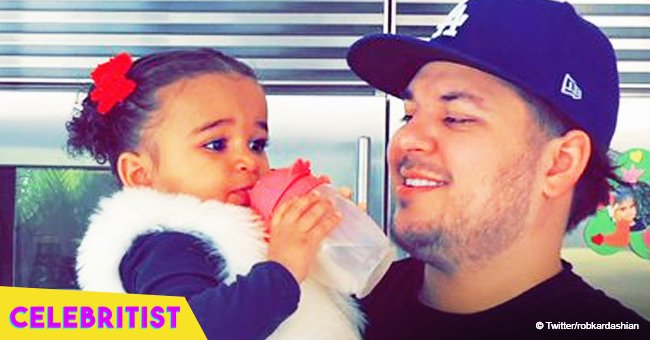 Rob Kardashian's daughter Dream melts hearts wearing cozy, $275 sweater
Dream Kardashian looks adorable and cozy wearing a high fashion brand sweater in a new video interview with her mother, Blac Chyna. The mother of two revealed how motherhood changed her life for the better.
Unlike her cousins Chicago, Stormi and True, baby Dream Kardashian is kept mostly out of the spotlight by her protective dad, Rob Kardashian, and her exotic model mom, Blac Chyna. That's why, whenever fans get a glimpse of the adorable girl, they gush about her for days.
In a recent interview that Chyna did for Daily Mail TV, the 1-year-old toddler made a special cameo, wearing a $275 chic Coogi sweater.
According to BET, the colorful sweaters were highly popular in the '90s, and celebrities like Diddy, Lil Kim. Notorious B.I.G and even Bill Cosby used to wear them a lot.
The stylish trend is making a comeback these days, and since the Kardashians are always on point with the latest styles, is not rare to see Dream rocking the outfit. The little girl added even more snare to her look with two curly ponytails adorned with blue ribbons.
ROB & CHYNA
Dream's parents have been through a lot in their relationship.
Since they started dating, people on social media believed Chyna got involved with Rob Kardashian to take revenge on her ex, Tyga, who was dating Kardashian's little sister, Kylie Jenner, at the time.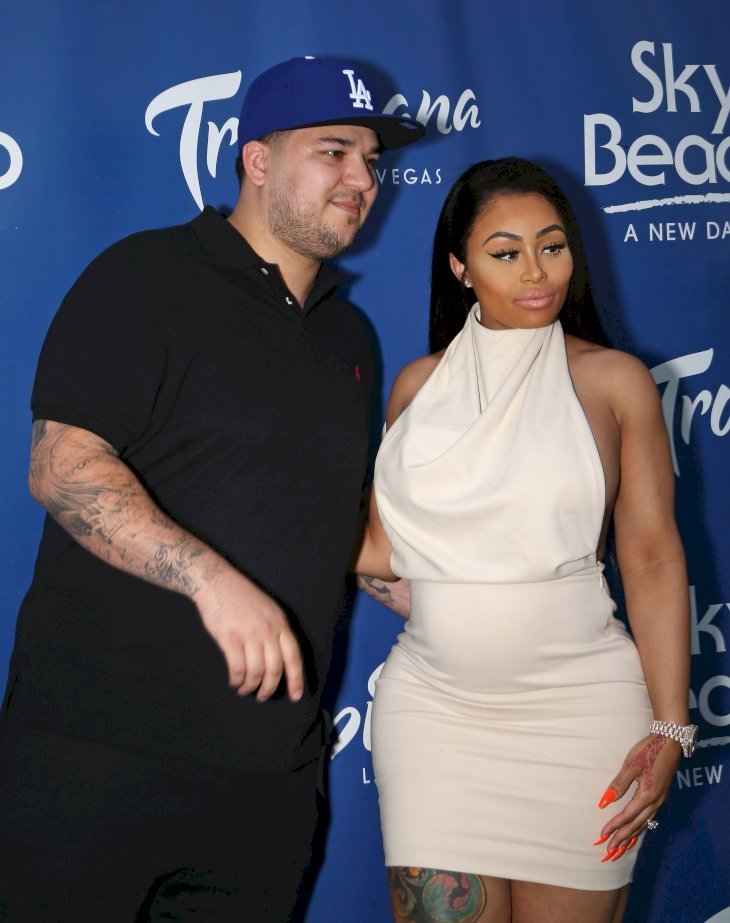 Source: GettyImages/Global Images of Ukraine
But the mother of two says her love for Rob was genuine, and Dream is the definite result of that.
"There's no way I could have a beautiful baby girl as super smart as Dream if it was any other type of way," she stated. "You can look into her face and just tell she's made of love. She's like perfect."
In the interview, she even hinted she's open to a reconciliation with the Kardashian, revealing that despite their constant clashing on social media in the past years, the legal battles, restriction orders, and leaked nudes, they are now back on good terms with each other.
"I wouldn't change nothing of Rob and Chyna at all because that was our reality - the good, the bad and whatever else," she said.
DREAM & KING
Besides Dream, Chyna shares five-year-old son King Cairo with Tyga, and the siblings get along amazingly, with King taking his role as the big brother very seriously. "He really, really loves Dream. He adores Dream," Chyna gushed about the little boy.
"When she was younger, if I put her somewhere he would build a pillow fort around her. He's on it. If she tries to go into the cabinet, he'll be like no. He's a really good brother, super protective."
After having her kids, the reality star changed her life for the better. She's now way less selfish, as she has to take care of her two "big ball of energy." She said:
"I mean before, like it was all about me. I was kind of really selfish. But now I have these two little ones, so I have to be more cautious, more aware and more attentive of these little people I created. It's so different."
DREAM & HER FAVORITE THINGS
Little Dream is a massive fan of the color blue at the moment, something that, according to her mom, she picked up from Rob and his obsession with the L.A Dodgers, as the official color of the team is blue.
But when it comes to food and fashion, Dream takes after her mom.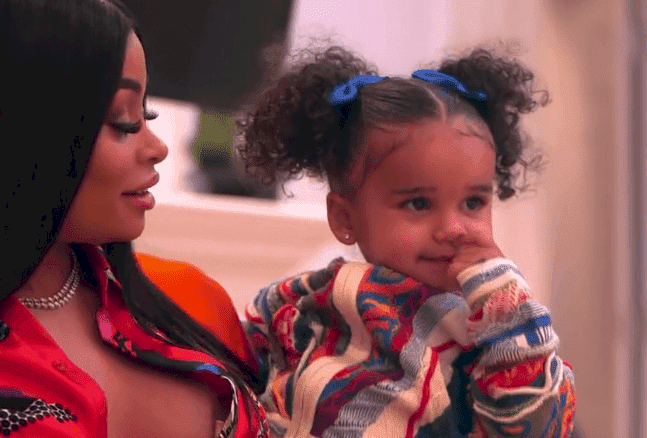 Source: Daily Mail TV
"Dream loves to eat; she's not picky at all. She loves fruit, she loves vegetables, she loves salmon, she loves everything. She does not play about food at all, and I love that because I don't play about food.
She loves to get dolled up. She's such a girly-girl. She knows about makeup and everything."
Rob's pics of the little girl confirm Chyna words. While not that often, whenever Kardashian shares a pic of his daughter on Twitter, her outfit is always on point.
Both Chyna and Rob are proud of their smart and beautiful daughter and is good to know that they have left the pettiness behind in their relationship and are now co-parenting in peace for the sake of the toddler.
Please fill in your e-mail so we can share with you our top stories!