Rob Kardashian steals hearts with photo of daughter Dream in panda outfit & matching headband
It's been 11 weeks since he last posted on social media, and Robert Kardashian made his triumphal return by sharing two beautiful photos of his adorable 1-year-old daughter, Dream. The little girl has been spending time with her cousins, as revealed by aunt Khloé Kardashian.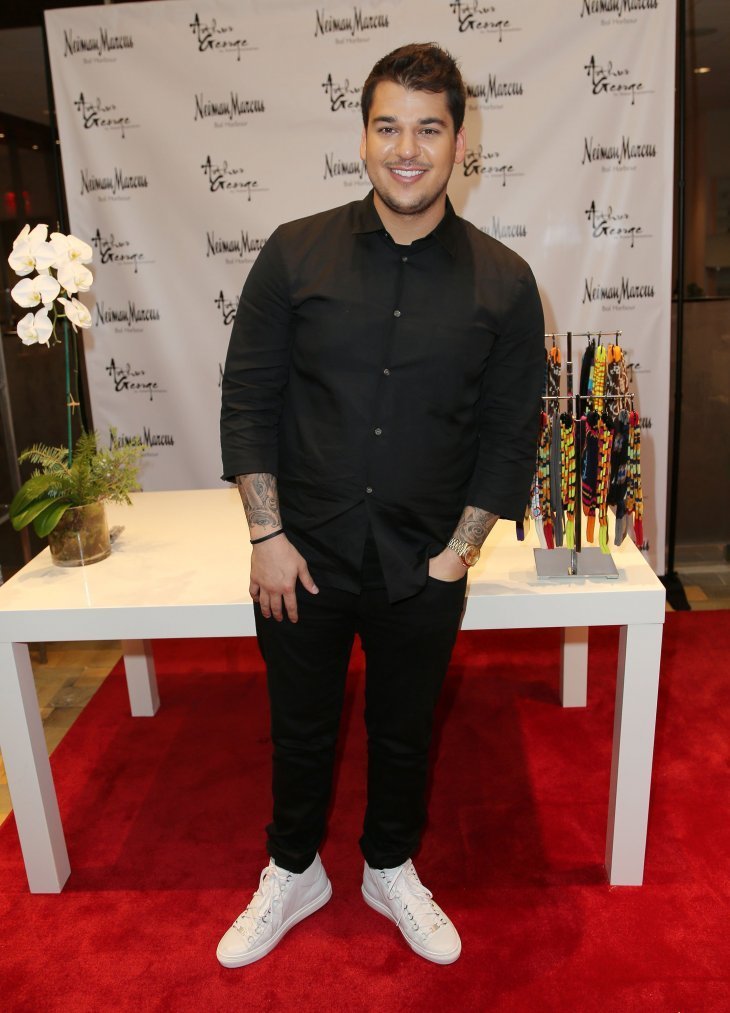 Robert Kardashian was banned from Instagram last year after using the social media app to share some private videos of his baby mama, Blac Chyna, as he attacked her for allegedly cheating on him and abusing drugs.
The action earned him a restriction order from the model and a free trip to court to fight for the custody of baby Dream. However, after months of fighting in and off the court, the former couple was able to reach an agreement, and now they have joint legal and physical custody of their daughter.
March Madness ☘️😈 pic.twitter.com/E9h5XxubjZ

— ROBERT KARDASHIAN (@robkardashian) March 17, 2018
Dream will be celebrating her 2nd birthday in November, and while she's not in the public eye as much as her famous cousins, fans love everytime they get a glimpse of the adorable girl, often on her father's Twitter account.
The Kardashian brother had been absent from social media for a good eleven weeks, and on August 6, he made a grand return by posting an adorable photo of his daughter rocking a cute outfit from the last Adidas Originals x Mini Rodini collection.
Mornings start with a tea party pic.twitter.com/es0N0t3u74

— ROBERT KARDASHIAN (@robkardashian) April 23, 2018
The pink ensemble features printed Pandas that matched perfectly with the big pink bear behind Dream. The girl completed the look with a big pink bow headband and matching suede Vans as she covered her mouth and looked to the side.
On Saturday, Rob shared another photo of Dream having a good time in a set of swings wearing a plaid dress and supporting his uncle Kanye West's business by rocking a pair of mini Yeezy sneakers. "My babyyyyyyy girl," he wrote in his caption.
My babyyyyyyy girl 💙💙😍 pic.twitter.com/6s20hh7OSH

— ROBERT KARDASHIAN (@robkardashian) August 4, 2018
Baby Dream has been spending some quality time with her cousins whenever she's not with her mother, as revealed by Khloé Kardashian a few weeks ago. She shared videos of her baby daughter True with Dream and Penelope, Kourtney Kardashian's daughter, having fun at a "baby class."
💖💖💖😇😇😇 pic.twitter.com/vuy7jugmg8

— ROBERT KARDASHIAN (@robkardashian) August 6, 2018
The new mom recently gushed about the blessing of all the Kardashian siblings being parents, as she wrote on her website:
"Having all of the cousins together is SUCH a blessing and a dream! We have baby class once a week together with all of the kids, and it's incredible! Seeing their strong little personalities bond with each other is the best thing to witness. I can't wait to watch it continue!"