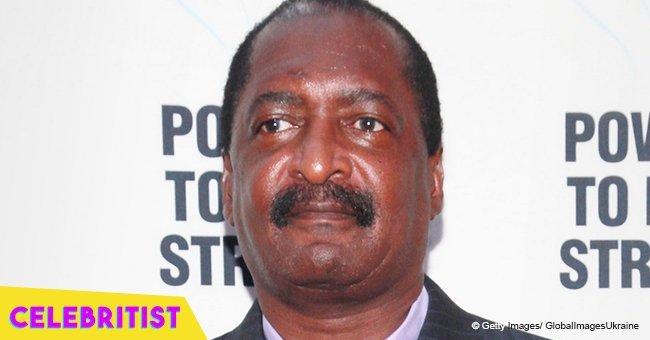 Beyoncé's father opens up about the moment he hid from a Ku Klux Klan rally as a child
In a recent lecture, Mathew Knowles speaks about racism and what it meant to him as a five-year-old who was forced to hide from a Ku Klux Klan.
Mathew Knowles is more widely known as the engineer behind his daughters Beyonce and Solange Knowles' success as members of Destiny's Child. Since then, he also branched out as an author. He released his first book, "The DNA of Achievers: 10 Traits of Highly Successful Professionals" in 2015 and his lastest book, "Racism: From the Eyes of a Child" became the topic of his recent appearance at a Cornell University lecture.
Speaking with experts in African American studies, Mathew recalled a time when he was just five years old and he had to hide while a Ku Klux Klan passed by. He said he wasn't able to process the experience fully then since he was only a child. But he later realized how things would have turned out differently if he was spotted during the rally.
"Can you imagine had they saw us, what the outcome would have been at 10 o'clock at night in Marion, Alabama?. That's where the 'eyes of the child' [comes from]. I'm telling this story from my eyes that started from me at five years old."
Knowles explained his motivation for writing his most recent book. He said it was an effort to learn more about himself and his background. In fact, he only discovered who his grandfather was while doing research for his book. It was also through his inquiries that he discovered his grandmother had twin brothers which explain why Beyonce is a mother to twins.
Mathew also discussed his experience with colorism and how that affected the way he saw being Black. He recalled having to undergo tests while studying in an all-black university to find out the level of darkness of his skin color. At the time, the lighter the skin color, the more respected you were. People treated light-skinned African Americans better than the light-skinned ones.
Mathew said he was fortunate enough to have gained respect even if he was dark-skinned because he played basketball and was a member of the Omega Psi Phi fraternity. However, the idea of colorism was so deeply ingrained in him that he only aspired to date and marry a White woman or at least a light-colored one.
In February, he revealed this unpleasant truth to Ebony while promoting his book. He said he married Tina Knowles because he actually thought she was White.
Mathew was married to Tina for 33 years. They only divorced in 2011 after Tina discovered Mathew impregnated actress Alexsandra Wright. They have a son, Nixon Knowles. Four years later, another woman, Taqoya Branscomb came forward and claimed she also has a daughter with Mathew who was born in 2010. DNA tests confirmed her claims were true adding more insult to Tina who was still married to Mathew at the time the girl, Koi, was born.
Koi has turned out to be quite the charmer and very talented. The young girl stole hearts when photos from her 8th birthday emerged on her Instagram account. She also appears to be carrying the talented genes of her older sisters. She loves to sing and dance and she even portrayed Dorothy in her school's adaptation of "The Wizard of Oz." Mathew may just have another Knowles daughter to mentor and possibly turn into a superstar too.
Please fill in your e-mail so we can share with you our top stories!