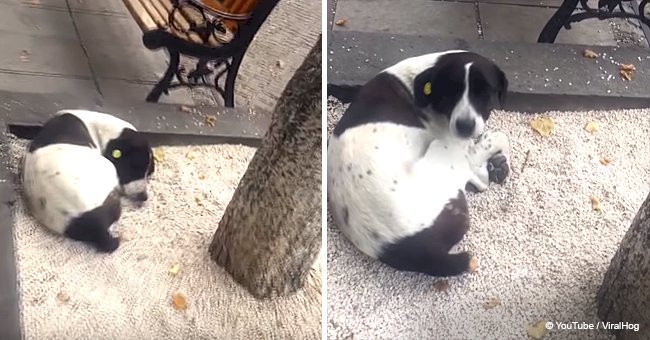 A man finds his lost dog homeless on the streets after 3 years of searching for him
Giorgi Bereziani lost his dog, Jorge, three years ago. However, the love he had for the pet never went away and he spent a good amount of time searching for it.
On October 7, workers at an opera house called him and said a dog that looked like his was walking near their building. The dog owner immediately went to the scene and what played out was heartwarming.
In 2015, Giorgi Bereziani, 62, lost his dog, Jorge. He never gave up on the dog and kept looking for it everywhere with the hopes of finding it.
He put up adverts and even roamed the streets of Tbilisi, Georgia looking for his beloved pet to no avail. However, three years later he received a call that changed his life.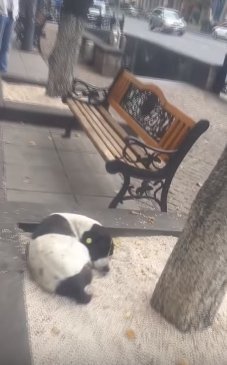 Source: YouTube/ViralHog
For more on this story go to our Twitter account @amomama_usa. When he got a call from workers at an opera house he immediately got onto the bus going there.
Bereziani recorded his bus ride as he looked out of the window hoping to catch a glimpse of the dog. Eventually, he got off, walked down still recording, and came across the dog fitting his pet's description.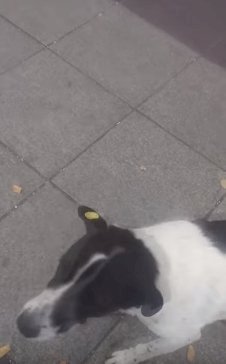 Source: YouTube/ViralHog
The dog owner called his name and when Jorge recognized him the dog went crazy with joy. The two still knew each other after all that time.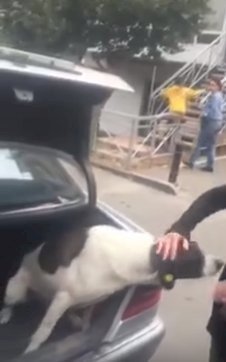 Source: YouTube/ViralHog
In the video, Jorge sniffs at his owner and throws his front paws at him. The dog begins to whimper, as if in disbelief.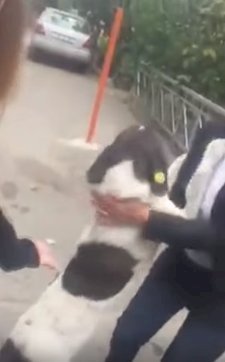 Source: YouTube/ViralHog
Equally excited, Bereziani says excitedly:
"Jorge, is that you? Jorg Jorge, it's you! Oh, dear boy, how are you, boy?"
The reunited pair then took a ride home where Jorge is re-introduced to more family members. The dog was seen whimpering and running around everywhere as it familiarized itself with its surroundings.
A yellow tag, that is visible on the dog's ear, meant that Jorge was taken from the streets by animal control workers at some point. However, the sweet dog but was considered harmless to society, was vaccinated and then released.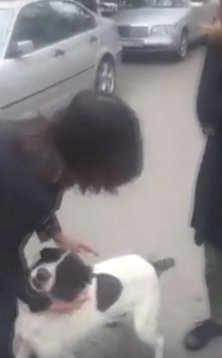 Source: YouTube/ViralHog
In a similar incident that occurred in June 2016, Minnie the Shih Tzu was in Oliver Clough's parked truck while he was working in Hatfield, South Yorkshire when a thief jumped in and drove off. The car was found two weeks later on an estate, but Minnie was gone.
Two years later, the dog was eventually tracked down in a village just over six miles away.
Please fill in your e-mail so we can share with you our top stories!