Mom shamed after posting innocent video of her twin toddler boys kissing
Ashlee Muhammad, a mother from New York, faced backlash after she uploaded a short video showing her twin toddlers kissing each other in the mouth.
In the short clip, both boys appeared to be in their daycare classroom. They were wearing matching grey shirts with a frog on them, dark blue jeans, and black and white shoes.
The aspect that attracted more attention about the video was that they shared a lovely kiss in the mouth in the middle of the empty classroom. Ashlee, who was recording the touching moment, said: "Oh! You guys are so sweet."
WISHING THEM A GOOD DAY
She was probably dropping them off at the daycare as she asked them if they were going to be good boys and "caring friends" during their time there. Finally, she asked them to hug and kiss her before leaving.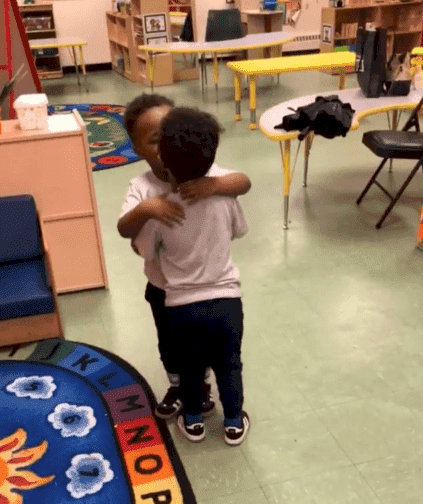 REACTING TO IT
For the caption, Ashlee wrote: "All you need is love," something that most of her followers and people who watched the clip agreed with. Others, unfortunately, had negative things to share.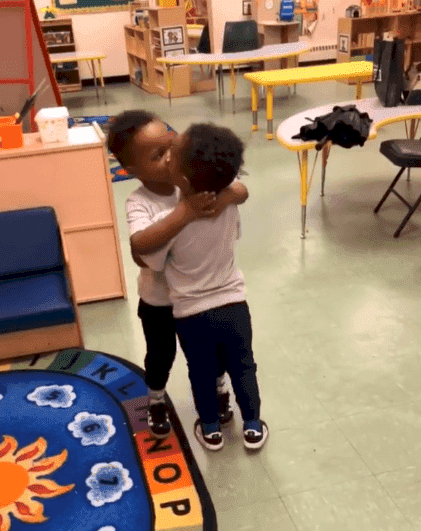 Some of them pointed out that Jet and Nova's interaction was inappropriate. One even said that it was common sense banning two boys, no matter their age, from kissing each other as "that's gay."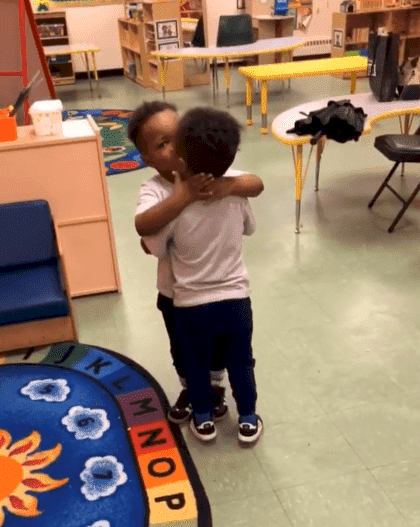 DEFENDING HER FAMILY
Soon after she got all that backlash, she uploaded a photo of her and her partner about to kiss each other with a powerful message defending her twins and her parenting, pointing out that she had never been attacked so harshly in her life.
ASKING TO STOP SEXUALIZING CHILDREN
"I don't expect everyone to think what I believe is right but I also don't take kindly to disrespect. One thing I will ask to all you perverts PLEASE PLEASE stop sexualizing children especially babies," wrote Ashlee.
Ashlee is not the only mother who has got backlash over her decisions at parenting, and certainly – and sadly – won't be the last one. Even celebrities, like Kourtney Kardashian, have experienced it.
SHAMING KOURTNEY KARDASHIAN
Earlier this year, a photo showing the reality star's son, Mason, next to his father and Kourtney ex-partner, Scott Disick, caused the Internet to mom-shame her over the child's eyebrows.
Most of the users who shared negative comments pointed out that the boy should get them waxed, and that his celebrity parents must take a better care of him in that aspect.
Even though she didn't say anything to defend him, several users set clear that they were talking about an 8-year-old boy, so trying to make the family feel bad about the "unibrow" of a young child was immature.