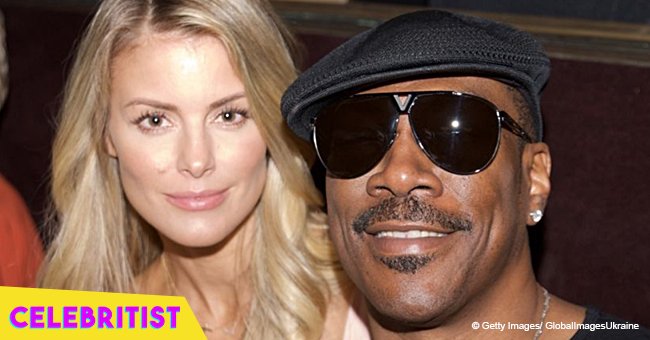 Eddie Murphy steps out with pregnant fiancée Paige Butcher for the 1st time since engagement

Eddie Murphy and Paige Butcher exude engagement vibes as they're spotted for the first time after announcing the news. Paige's pregnant belly was also on full display in photos of their sighting.
Eddie Murphy and Paige Butcher were basking in engagement bliss when they were recently spotted together in Studio City California. The future Mr. and Mrs. looked relaxed in casual wear while walking hand in hand under the sun.
Paige drew attention to her pregnant belly as she wore a long-sleeved brown shirt and black leggings while Eddie appeared comfortable in a grey t-shirt, and grey slacks. They were seen heading out of a Ralph's grocery store carrying a plastic bag of groceries.
This is the first time the couple is seen together after confirming their engagement to E! News last month. Paige was first spotted sporting the ring and it didn't take long before the couple revealed Eddie had popped the question.
The low-key couple is expected to welcome their second child soon after announcing Paige's pregnancy in December. The child will be Paige's second having delivered their older daughter Izzy Oona two years ago. Meanwhile, Eddie will have had ten kids in total by the time his new child is born. They're reportedly having a son after Paige was spotted shopping for baby books. She allegedly let it slip that she was having a boy.
The couple is believed to have some names in mind for their upcoming child and are leaning towards naming him after Eddie. If that happens, it'll be the first time since none of Eddie's three sons were named after him.
The actor has nine children in total shared among five women including Paige who stands to be his second wife. Eddie was previously married for 13 years to Nicole Mitchell Murphy with whom he has five children. He was also married to Tracey Edmonds until they discovered their marriage was never official.
Please fill in your e-mail so we can share with you our top stories!