Eddie Murphy reportedly engaged to pregnant girlfriend Paige Butcher
57-year-old Eddie Murphy will reportedly be tying the knot with his pregnant girlfriend. This will be the actor's second marriage after siring nine children.
Soon to be 10-time father Eddie Murphy will be a husband for the second time around. The 57-year-old actor is reportedly engaged to his pregnant girlfriend Paige Butcher, the mother of his youngest child, 2-year-old daughter Izzy. 
Eddie Murphy, 57, engaged to pregnant girlfriend, 39, as he prepares to become a dad for the TENTH time https://t.co/c9lFDOQvmt pic.twitter.com/pDE3cSpJSF

— The Sun (@TheSun) September 28, 2018
Speculation of their engagement surfaced when the 39-year-old model was spotted with a large diamond ring on her finger last week. She was casually dressed in a black top and leggings and appeared to be headed to a HomeGoods store to pick up a rug. On Friday, a representative for Murphy confirmed the engagement to E! News. 
Eddie Murphy pops the question to girlfriend Paige Butcher, who's pregnant with his 10th child. 💍 https://t.co/WuhlZO8tJ3

— E! News (@enews) September 28, 2018
It shouldn't come as a surprise that Murphy and Butcher would decide to tie the knot since they've been dating since 2012 and they're expecting their second child, a boy, in December. They confirmed the second pregnancy in August after Butcher debuted her baby bump in Los Angeles wearing a tight-fitting pink dress. 
Eddie Murphy's girlfriend shows off baby bump as it's confirmed he's expecting TENTH childhttps://t.co/QW3waaDoaV pic.twitter.com/baNKfxnLhS

— Mirror Celeb (@MirrorCeleb) August 28, 2018
A month later, Butcher revealed they were having a boy while shopping for baby books in Studio City, California. She also said she's considering naming the baby after Eddie making him his first junior. 
Eddie Murphy Gets Engaged As He Becomes A Dad — For The 10th Time! https://t.co/EvzT5ZsTnJ pic.twitter.com/EMDKbCa6Et

— National Enquirer (@NatEnquirer) September 29, 2018
This will be Butcher's first marriage and Murphy's second. He was previously married to Nicole Mitchell with whom he shares five children.  The former spouses were married for 13 years.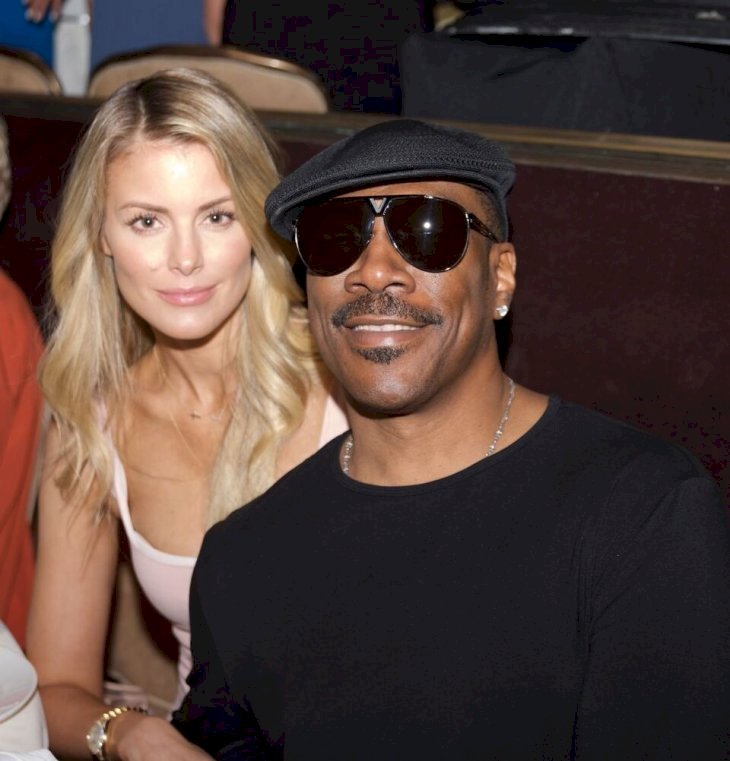 Butcher should technically be Murphy's third wife if the actor's two-week marriage to Tracey Edmonds in 2008 was made official. However, that wasn't the case. Butcher will also be the fifth woman to bear a child for Murphy. Apart from Mitchell, the actor also has a son, his eldest, with Paulette McNeely, another son with Tamara Hood, and a daughter with Spice Girl Mel B.