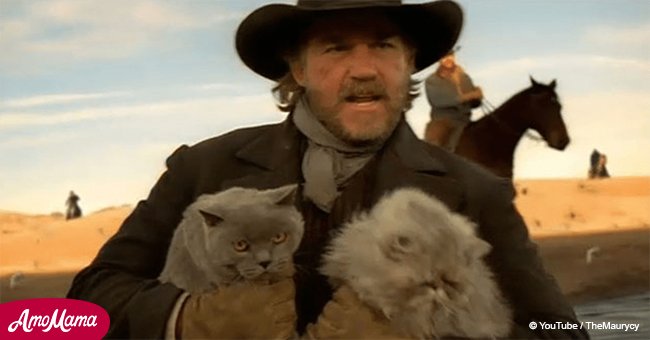 Cowboy herds thousands of cats in one of the funniest commercial we've ever seen

In this funny commercial, a group of cowboys can be seen herding thousands of cats over the Montana Praire.
The award-winning advertisement for EDS, a billion-dollar business-to-business marketer established by Ross Perot in 1962, opens in the Wild West, with one of the cowboys explaining that he originates from a long line of cat herders.
Then it follows the fight these herders face while finishing this difficult job, including being pawed in the face, to coaxing cats through streams, and to lint rolling their clothes each night.
Follow us on our Twitter account, @amomama_usa, to learn more and scroll down to watch the hilarious moments in the video below.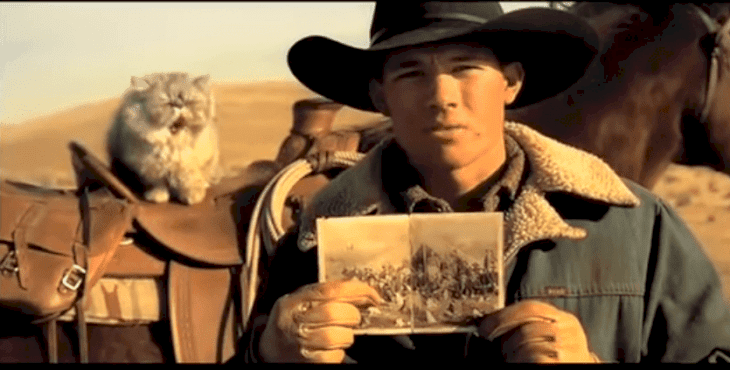 Source: YouTube/TheMaurycy
"Anyone can herd cattle but holding together 10,000 half wild short hairs is completely different altogether," said the cowboy in the commercial.
The advert earned several awards including a Cannes Silver Lion in 2000 and a Bronze Clio in 2001, according to Happiest.
Bill Clinton, who served as the 42nd President of the United States, also referred to it as his most loved commercial at the time.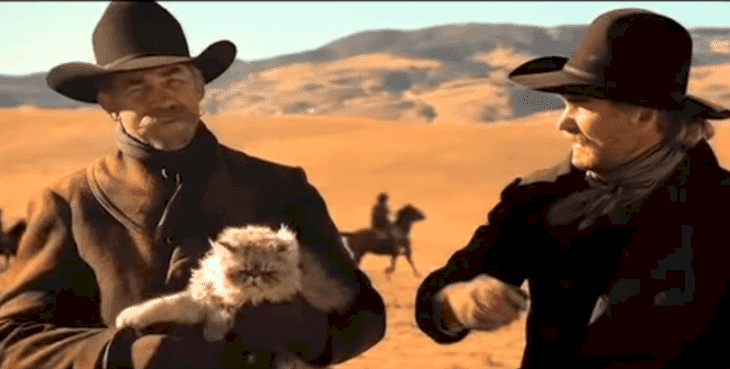 Source: YouTube/TheMaurycy
Though "Cat Herders" only placed 10th in USA Today's annual Ad Meter popularity contest, this commercial is as yet truly outstanding and most significant Super Bowl advertisements.
In January 1999, Richard Brown assumed control as CEO, and he was hoping to refresh the image of EDS, as reported by AdAge.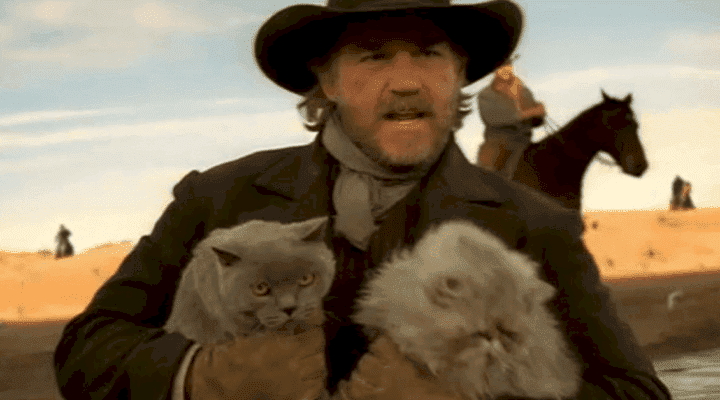 Source: YouTube/TheMaurycy
Alongside ad veteran Don Uzzi, Brown hired marketing. Their goal was to make EDS popular with a Super Bowl commercial.
Fallon McElligott, the owner of Fallon McElligott advertising agency, had gotten the account from Bates Worldwide the earlier May with a specific task to revive the brand.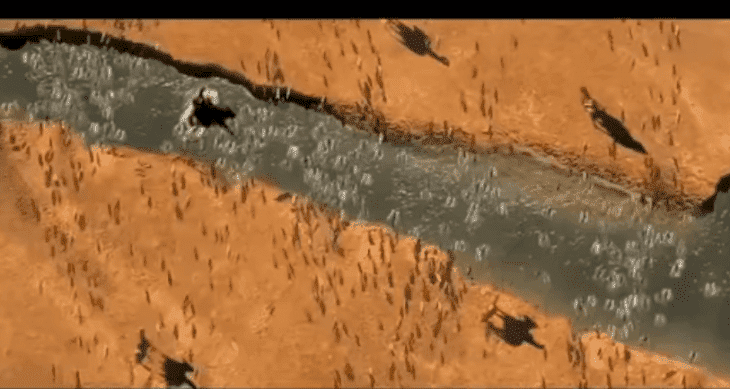 Source: YouTube/TheMaurycy
McElligott chose to play on the famous expression "herding cats," the administrative representation for the trouble of adjusting colleagues' endeavors.
In an interview with the Washington Post, Fallon art director Dean Hanson said, "It was an expression that was instantly visual."
However, it didn't make for a simple shoot. The cowboys on their horses were shot by the production crew at Tehon Ranch north of California. Then they recorded the cats separately at a similar site and merged the clips later.
Around 20 to 30 trainers used a buzzer as a prod and tuna as a bait to make symbolism of felines raging the American fields.
Please fill in your e-mail so we can share with you our top stories!