9-year-old rapper wows the audience with his impressive cover of Kendrick Lamar's song on 'Ellen'
Dylan Gilmer, the nine-year-old rapper who goes by the name of Young Dylan, went to the "Ellen DeGeneres Show" in early-June to sing his version of Kendrick Lamar's "Humble."
The boy, who Ellen labeled as her "favorite kid rapper," not only has impressive singing and impersonating skills but also is very funny as Dylan revealed that he wrote a song about his life saying that he was the pilot of a jet, but that he doesn't really own a jet.
Later, Ellen asked him what he was about to perform, and Dylan said: "Kendrick Lamar." Ellen wondered the name of the song, and after thinking for a while, the boy said: "It's called… I forgot."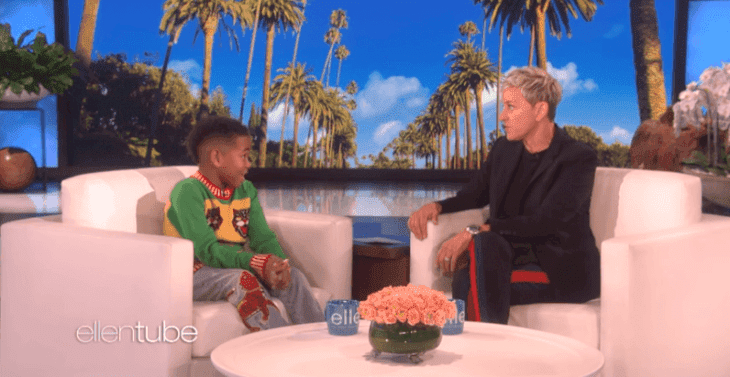 THE PERFORMANCE
Thankfully, Dylan remembered the lyrics of "Humble" once he got onstage, wherein he put on a very powerful and energetic show. One of the most interesting things about his presentation was how confident the boy looked, although he is only nine years old.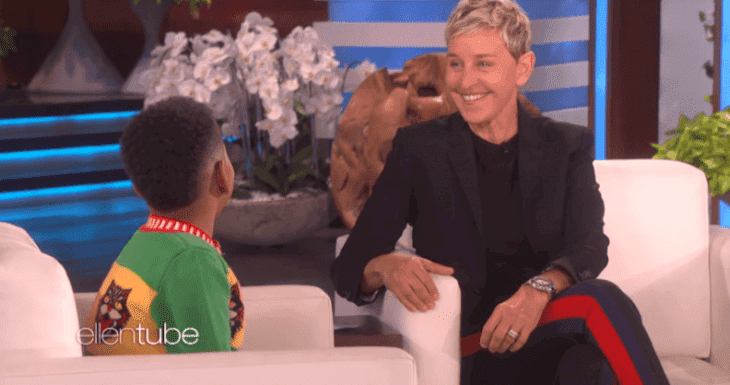 A STANDING OVATION
Once he finished the song, the people from the crowd gave him a standing ovation. Ellen joined him onstage, and they shared a lovely hug. During the interview, Dylan said that he had helped a lot of homeless people by giving them food.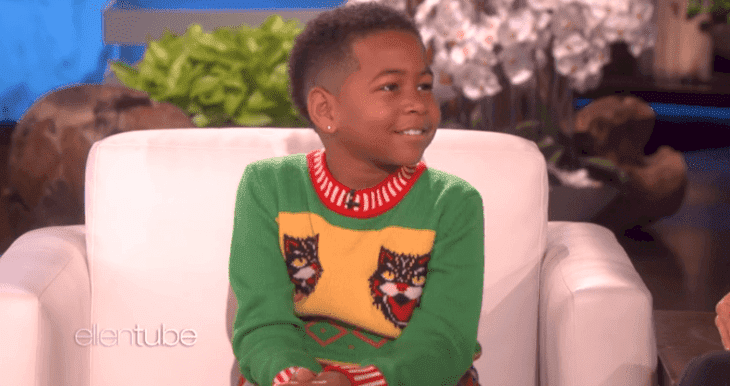 THE SURPRISE
Apart from that, he revealed that he liked cats and animals, so Ellen surprised him by telling him that they adopted a cheetah from the World Wildlife Fund in Dylan's name. Ellen later pointed out that the boy was saving a cheetah, giving him a certificate with the picture of the animal.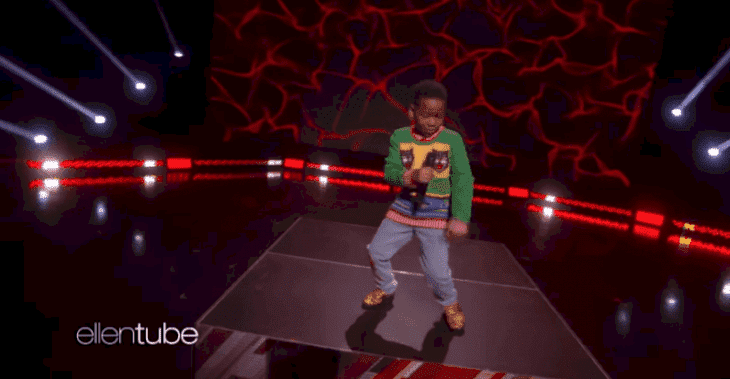 DYLAN'S PREVIOUS APPEARANCE ON THE SHOW
It was not the first time that Dylan appeared on the show as he did so in 2016. On that occasion, he won over Ellen and the audience's hearts admitting that he wanted to become a rapper so that he could buy 300 mansions: one for him, one for his parents, and the rest for the orphans.
ANOTHER BOY STEALING THE SHOW
Dylan is not the only young boy who surprised Ellen in her show. Four-year-old Tavaris Brown did the same but, instead of signing, he danced.
After wowing the Internet with his performance of "Juju On That Beat," Ellen invited him to her show. After a brief interview, the boy showed off his dancing skills.
In the short clip, Tavaris moved to the beat as though he had some expert training, but no, his mother told Ellen that her son learned it all from YouTube.