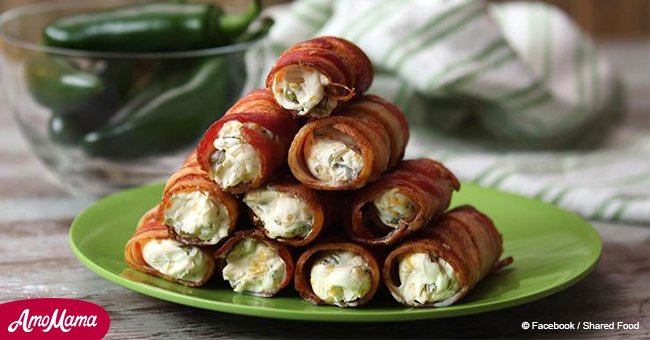 If you know and love jalapeno poppers, this recipe takes things to a whole new level
Here is a new twist to your usual jalapeno poppers. They are the Jalapeno Poppin' Cannolis as made famous on Facebook by Shared.
This recipe is for all the avid jalapeno-poppers fans, as well as the cheese lovers.
The unique recipe is composed of crunchy bacon with a creamy, cheesy, and spicy filling inside.
The easy-to-make snack will surely make an explosion of flavors inside your mouth and will make you ask for more.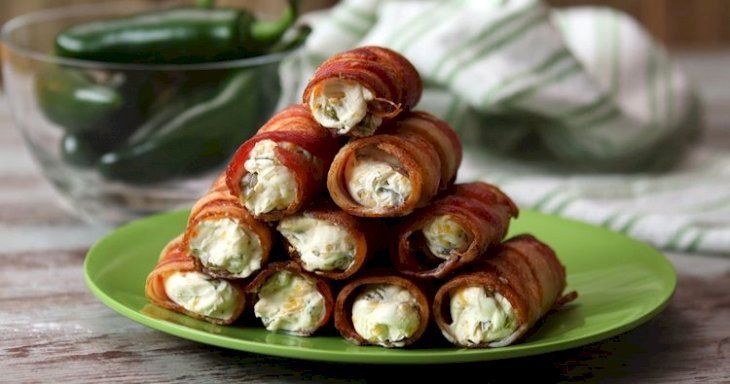 Source: Facebook/ Shared
Follow us on Twitter at
AmoMama USA
for more cooking recipes.
The secret to making the tasty snack is tin foil and oven-ready cannelloni. They are used to shape the bacon into tubes that will hold together the cheesy and spicy filling.
The treat is perfect for parties with your friends and family, or it can also be a simple snack for yourself.
Now, heading straight to the recipe, here are the ingredients for making these delicious Jalapeno Poppin' Cannolis: oven-ready cannelloni, tin foil, and 10 slices of bacon.
For the filling, you will need eight ounces of softened cream cheese, half a cup of chopped pickled jalapeno, and half a cup of shredded sharp cheddar cheese.
As for the directions, first, preheat the oven to 350 degrees.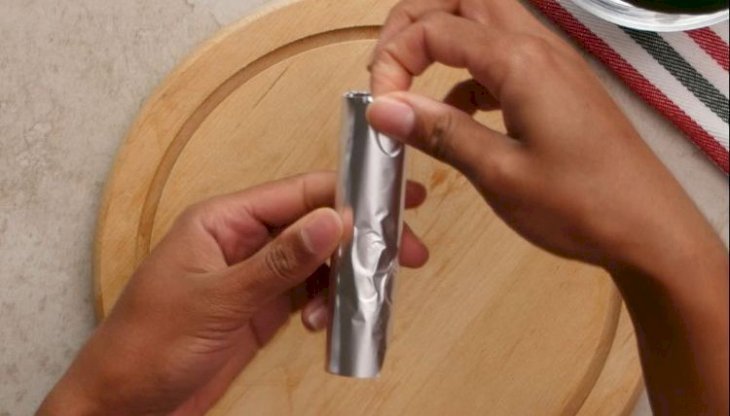 Source: Facebook/ Shared
Wrap ten pieces of cannelloni pasta in foil the wrap one slice of bacon around each pasta.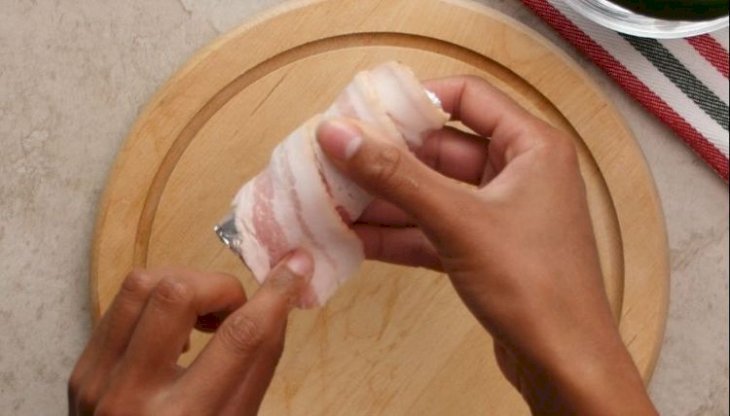 Source: Facebook/ Shared
Grab a baking sheet and place the bacon wraps in it. Put the sheet in the oven and leave it there for 30 to 40 minutes or until the bacon becomes very crispy.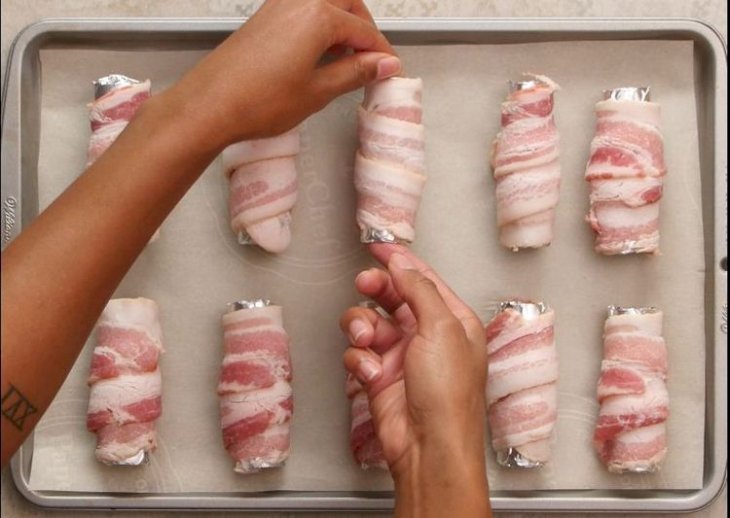 Source: Facebook/ Shared
Afterward, wait for the bacon to cool before filling.
The next step will be to make the filling. You can do this while the bacon slices are in the oven.
In a medium-sized bowl, mix all the ingredients using a hand mixer. Grab a piping bag and pour the mixture inside.
The last step is to fill each bacon shell with the filling, and you're done!
There you have it! That's how easy it is to make Jalapeno Poppin' Cannolis.
Do you want more recipes? Click here to check out the recipe in making a creative alternative to your typical cheese fondue.
Instead of the cheese being inside a pot, the melted cheese is inside a huge, homemade, cylindrical bread.
Please fill in your e-mail so we can share with you our top stories!